Personal Training Bangkok
Invest in a personal trainer at BASE and take your training and results to the next level.
At BASE we have a team fitness coaches that are at the top of the industry and at the standard you would expect from London and New York's top gyms.
Our passion for helping our clients achieve their best results ever helped us win Asia's Gym of the Year and ClassPass's Best Bangkok Studio 2020.
We have a long list of client success stories such as Han, who has lost over 40kg during his training at BASE.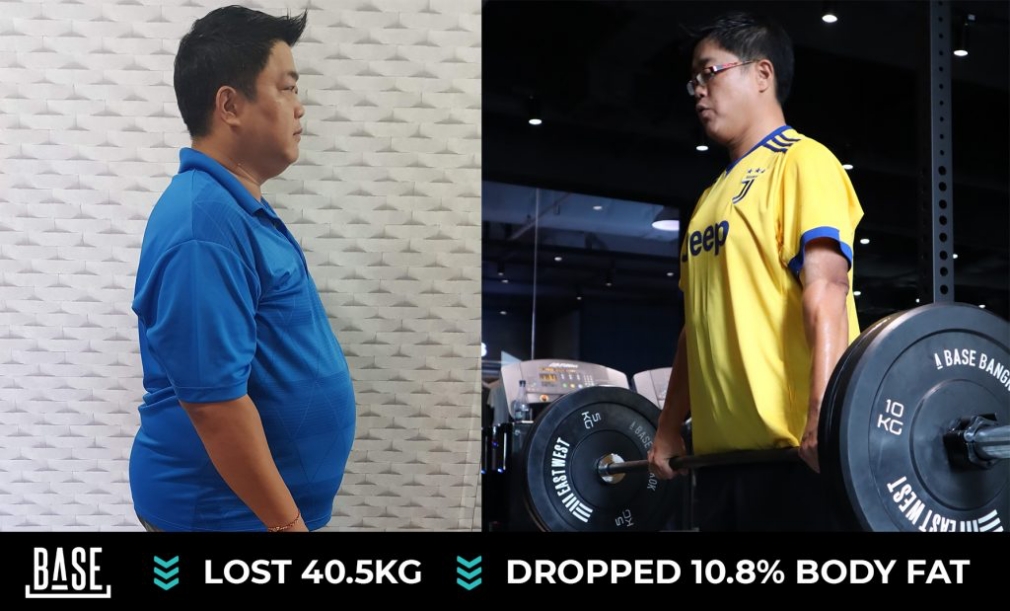 Or Itim, who completed our 8 week program with a big commitment to our process. She lost 9.1kg and dropped her body fat by 8.4% but importantly, she continues training to this day and has a love for exercise now!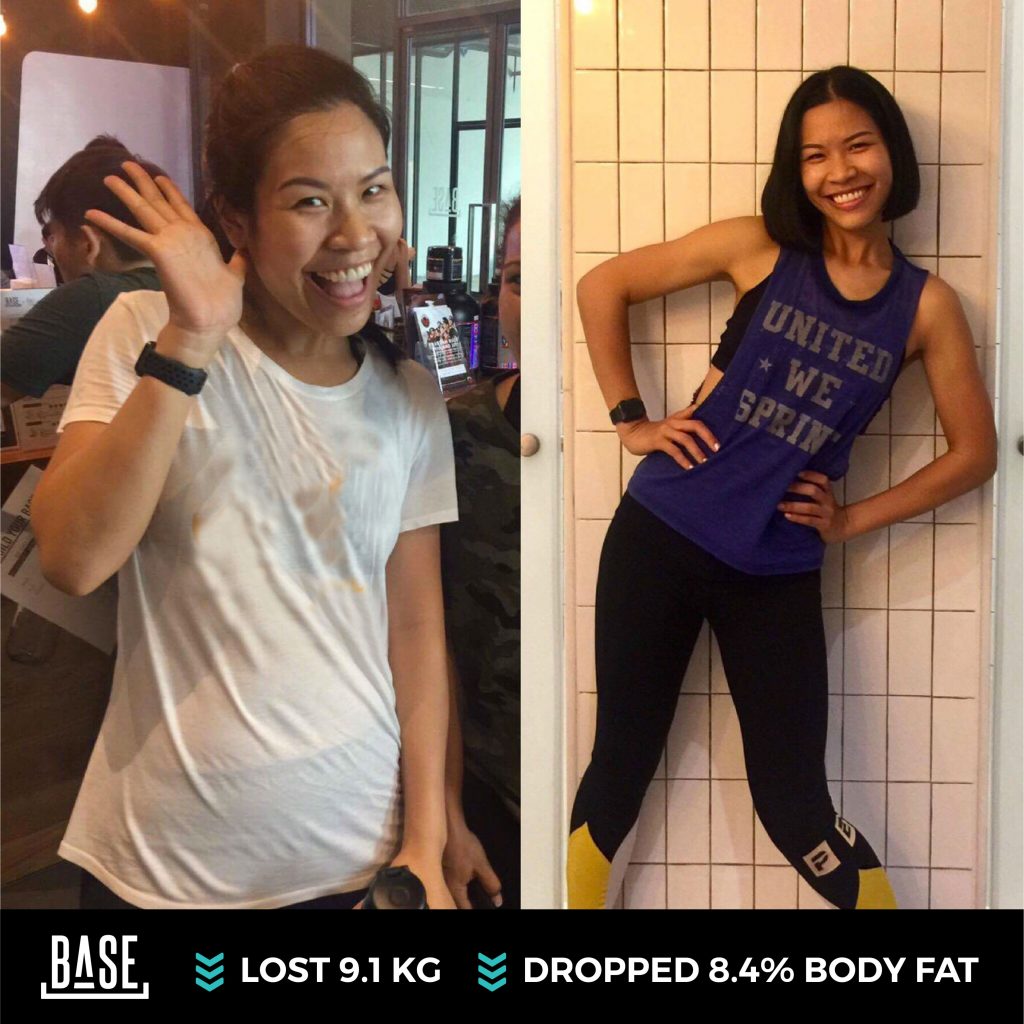 Check out more of our many member success stories.
We would love for you to be our next success story!
Need some help getting started? Enter your details here and one of the team will be in touch to help you take that first step.
The BASE Bangkok personal training programs are comprehensive, scientific and leave nothing to chance.
Throughout your personal training program, your coach will record your fitness and body composition results to ensure you are improving and hitting your goals.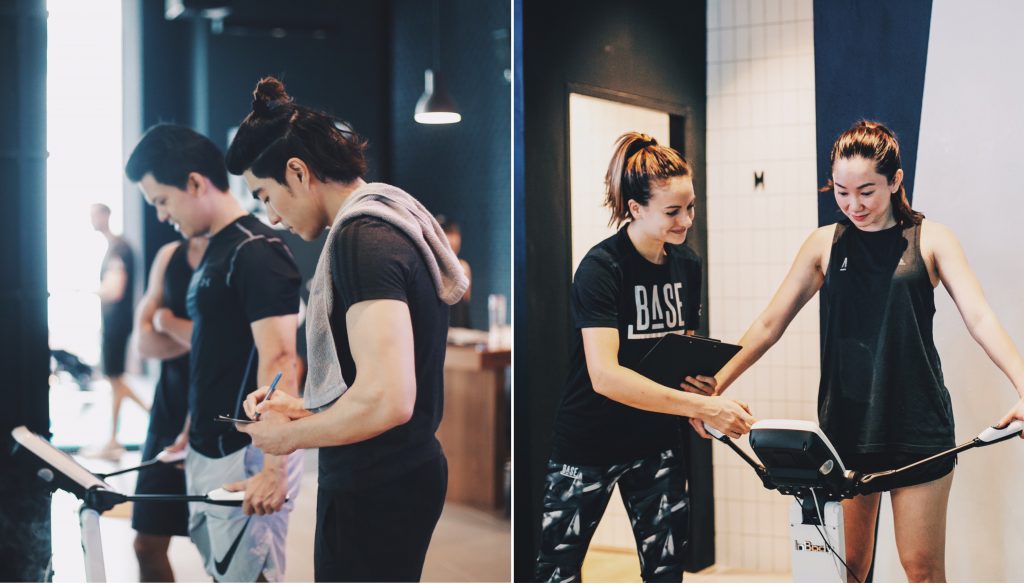 How to get started on your personal training journey at BASE.
Our coaches at BASE take your results seriously and every step of our process is with your end goal in mind.
We start the process with a detailed questionnaire and a body composition scan. This helps your coach get to know more about you and gives us a 'day 1' snapshot of where you're starting.
Your friendly, motivating and highly-qualified personal coach will design the program for you and your goals, monitoring your results along the way and ensuring each session takes you closer to success.
At BASE, we believe that both environment and programming play important roles in getting long-term results.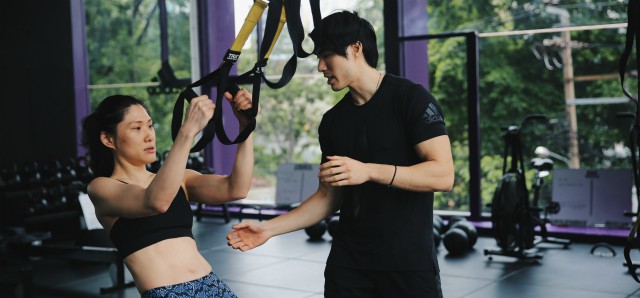 We've created a space that you'll look forward to coming to – a community of people sharing your journey, friendly coaches that really care about you and your results, topped off with a fun, pumped and motivating environment.
LEARN MORE ABOUT OUR 6 STEP PERSONAL TRAINING PROCESS
Here's a taste of what to expect with our personal training programs at BASE:
Meet The Team – BASE Bangkok Personal Trainers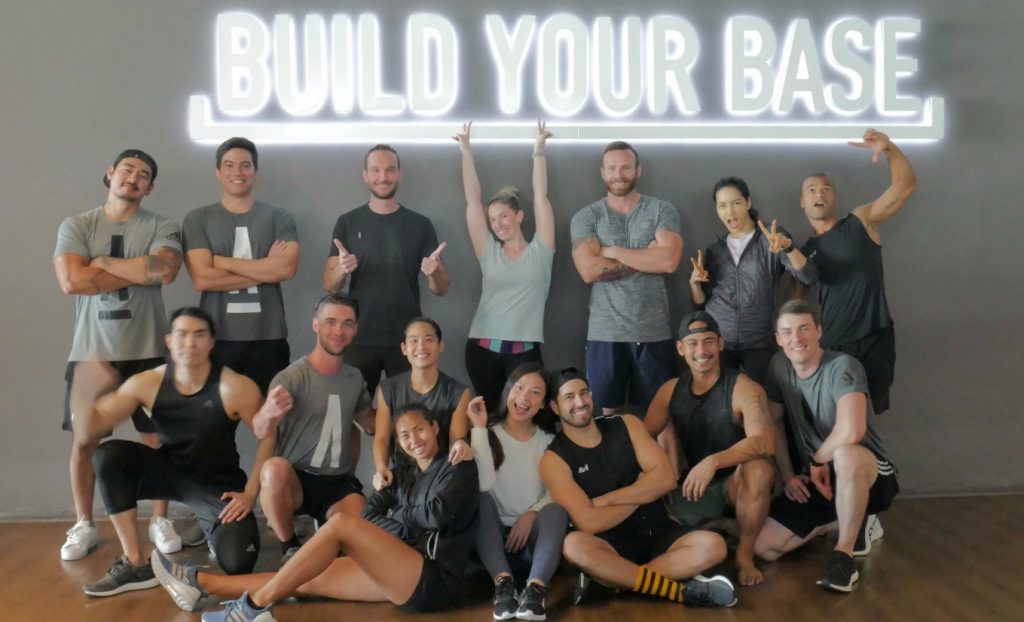 Our team of fitness trainers and nutritional coaches care about you and your results.
Our diverse coaching team has a range of experience and has speakers of Thai, English and Chinese.

Need more information to help you start?
View our team of personal trainers, our six-step personal training process and view all of our personal training packages.