The Six Step Personal Training Process

THE PATH TO SUCCESS
Our Bangkok personal trainers at BASE have a strong track record of success.
Just check out our testimonials from Carly and Brad to see what happens when you embrace our training concept.
We have a thorough and carefully designed process, made up of six steps to take you to success.
Our process ensures that the program is right for you and we are seeing results. You won't just feel you're improving, you'll be able to see the results for yourself.

STEP 1 – WE FIND OUT ABOUT YOU
We start out getting to know you, your body and what you want to achieve.
This is an important part of our process that really helps us understand you.
We cover your exercise history, injuries, areas you wish to work on, goals, nutrition and even sleep quality.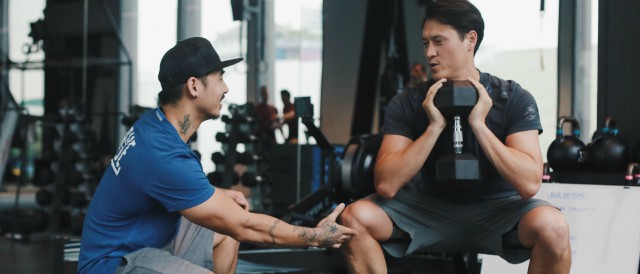 STEP 2 – BASIC MOVEMENT ASSESSMENTS
Technique and form are very important, in both avoiding injury and developing true strength and fitness.
This educational step ensures you have the correct movement patterns and will ensure you can train and be healthy long-term.
An unexpected benefit to this step is that people often find that knee, shoulder or lower back pain caused by exercise can sometimes be completely avoided by some small tweaks in form.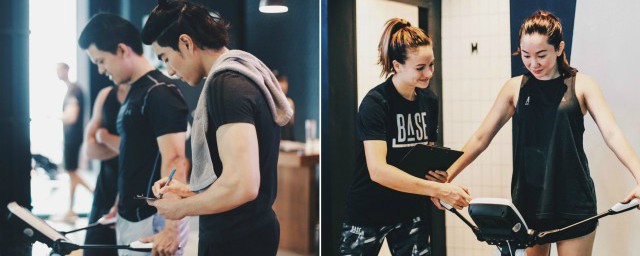 STEP 3 – BODY COMPOSITION SCAN
We use an industry-leading InBody machine, used by many top sports clubs and hospitals, to accurately reveal your body composition – muscle mass, body fat % – as well as many other factors.
We periodically repeat this scan to see exactly how your body is adapting to your training and nutrition.
Based on the results, we can adapt and tailor your exercise program and nutrition until you're heading towards success.

STEP 4 – FITNESS ASSESSMENTS
Our fitness assessments can be adapted for all levels, from beginner upwards, so you needn't worry if you're just starting out.
In fact, many of our biggest successes are from beginners who are new to exercise – just check out the stories of Itim and Han.
This is not a competition – it just gives us a day 1 'baseline' of where you're starting out at, so we can demonstrate and monitor your improvements each month.

STEP 5 – PROGRAMMING & ACCOUNTABILITY
The first four steps will help your BASE coach know perhaps more about you than you know about yourself!
This will help your coach develop the right program for you, your body and your goals.
But the right program isn't enough – your BASE coach will provide the support and accountability you need to hit your goals.
Nothing is more important to our coaches than your success. They're passionate, motivating and won't relax until you've hit your goals.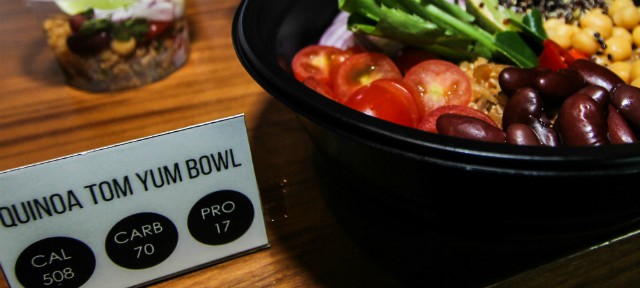 STEP 6 – NUTRITION
Finding out what works for you nutritionally is a hugely important, and often underestimated, step towards optimal health and fitness.
We start by reviewing your current eating habits. Based on this information, we will give you tips and guidance on how to eat for the best results.
Everyone is different, so we'll help you discover the best way to eat for you and your body.

Our process is structured, scientific and leaves nothing to chance. If you'd like to speak to one of our team about getting started, fill out this form for a special introductory offer.
Check out this video for a taste of what BASE personal training looks like
You can check out our personal training package page for all of our options or contact the fitness team at BASE if you have any questions.