Bangkok Gym Guide – Top 10 Gyms in Bangkok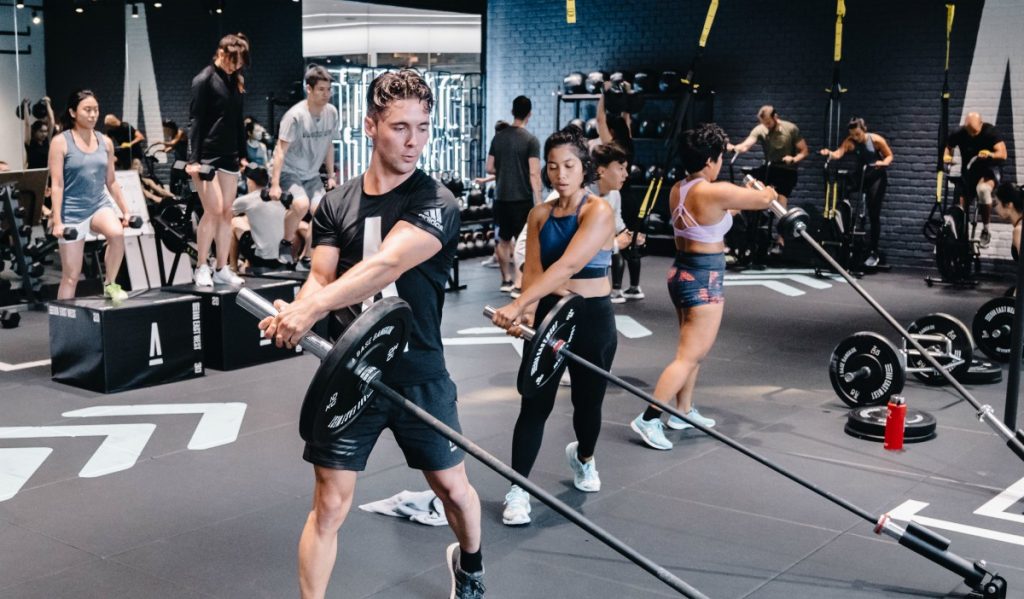 In the early 1990's Bangkok's fitness scene was very underdeveloped, consisting mainly of hotel gyms or exercising in the park.
The 2000's saw the introduction of commercial big box gyms and, later on, specialized boutique gym offerings.
Today, Bangkok is one of Asia's liveliest and most thriving fitness markets offering a world-class level of fitness training, whether you enjoy rhythm cycling, yoga, pilates, HIIT or strength training.
Here are our picks for Bangkok's top 10 gyms and boutique studios.
BASE has three locations in central Bangkok offering a mix of HIIT and strength training with options for personal training and group class fitness.

BASE has created their own data-driven system called BASELINE Technology that tracks your body composition and fitness markers to keep you motivated to hit your goals.

At the end of each group class, you will get a record of your stats, tracking exactly how much faster and stronger you're getting.
This commitment to excellence and innovation saw BASE win Asia's Gym of the Year 2018 and the industry's biggest regional awards, Fitness Best, as well as the ClassPass Award for 'Bangkok Best Studio' and 'Bangkok's Best Instructor' in 2020.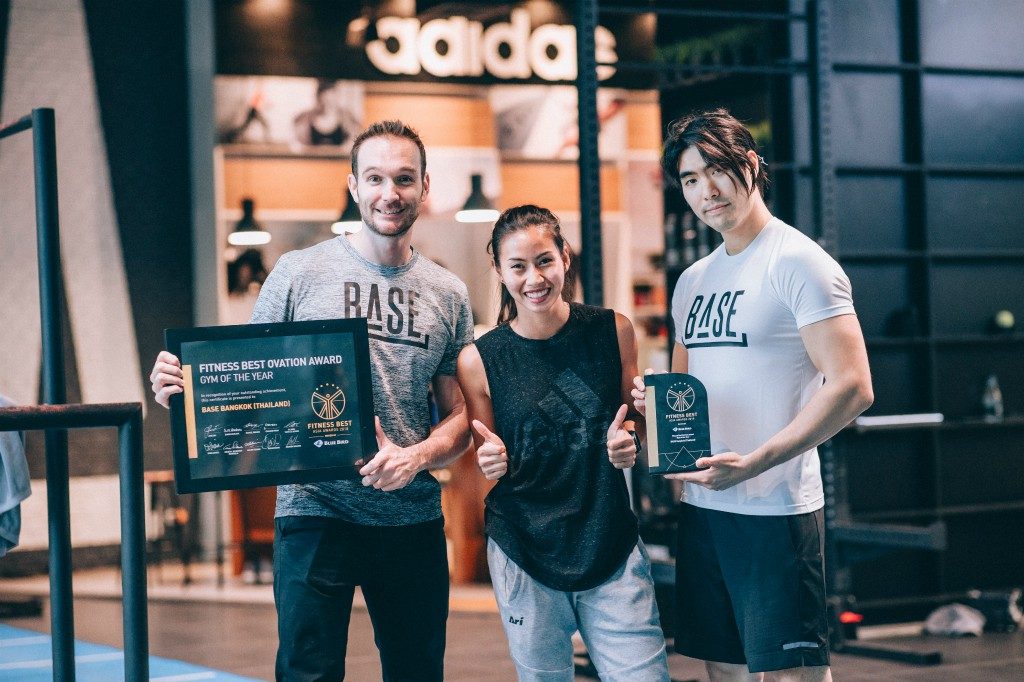 BASE personal training is delivered by qualified and experienced fitness coaches, using information such as your fitness goals, commitment duration, and availability.

BASE currently has three locations across Bangkok at Thonglor, Amarin, and Sathorn, all of which are connected to the BTS subway

BASE currently has special offers for group class training and personal training:

Get 'Buy 1 Get 1' Group Class or 'Personal Training Starter Pack'
at BASE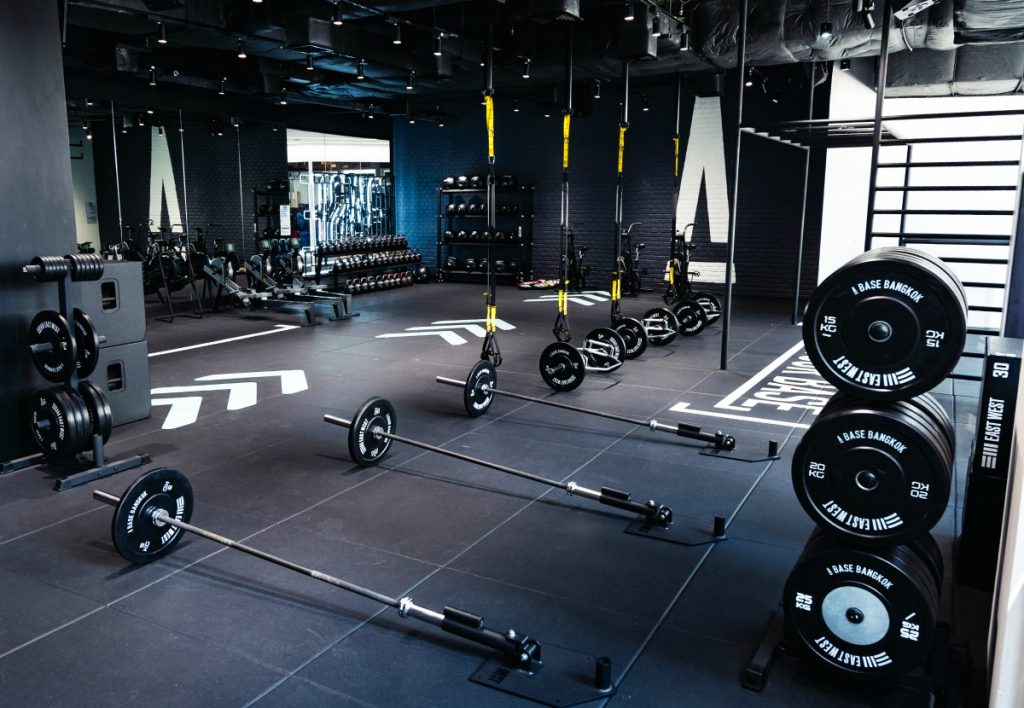 Bangkok's gym and health club scene has improved hugely in the last 10-15 years, putting it amongst Asia's best cities for fitness.
Here are a selection of the best gyms in Bangkok whether you enjoy specialist boutique fitness studio classes or well-equipped and accessible big box facilities.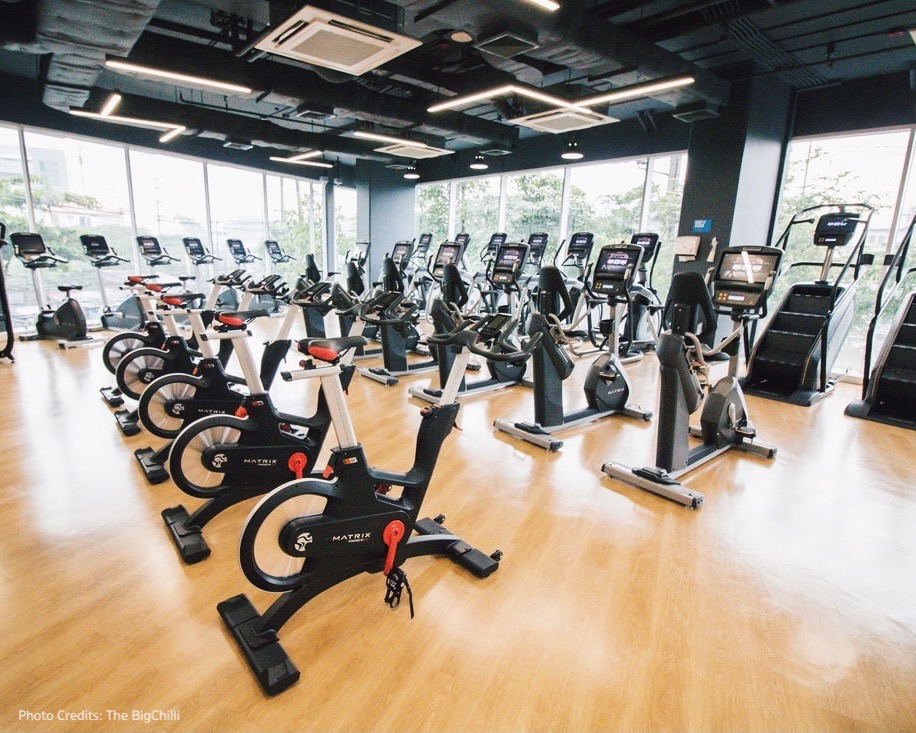 Jetts Fitness, originally founded in 2007, is an Australian chain of 24-hour health clubs. It has grown to over 270 locations both in Australia and abroad. Jetts tries to make fitness as accessible as possible, operating under the tagline "get results without spending hours and hours at the gym". Jetts allows you to exercise on your own or with a personal trainer with over 20 locations across Thailand, all of which are open 24 hours a day.
Best for: busy people who want a flexible training schedule.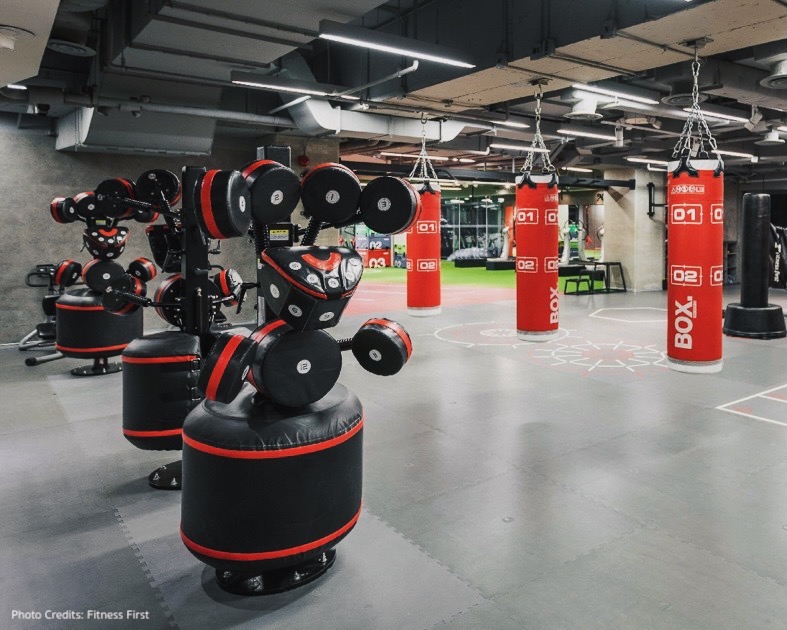 Fitness First is an international gym chain with over 360 locations across the globe. The franchise offers open gym, personal training, BodyFirst, Team Workouts, and a variety of classes, ranging from strength training to pilates, and zumba classes.

The chain also holds an annual New You Achievement Awards to recognize members who have made the most progress in their fitness. Due to COVID, Fitness First also offers free online group classes for both members and non-members who do not have access to a gym. Members can also bring up to three guests to train with them in group classes or individually.

Best for: people who are looking for a wide variety of training options.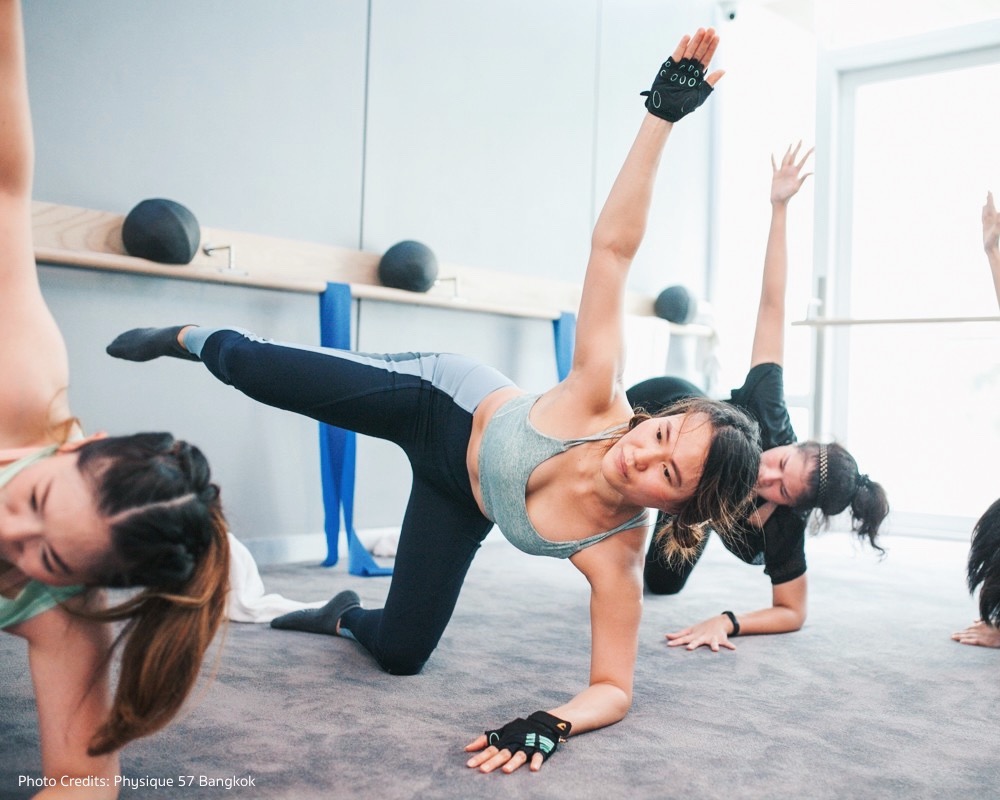 Physique 57 is a barre fitness studio from New York, with numerous branches across central Bangkok. The studio offers 57 minute classes of ballet inspired, barre workout with intervals of cardio and strength training.
The four main pillars of the workout are: interval overload, isometric movement, 360 sculpting, and stretching intermission. Their group classes target muscles with specified movements, in order to strengthen and tone the body. Physique 57 offers five classes: one for beginners, two signature classes, one 'amped-up' class, and a 45 minute express class.

Best for: people who want to try ballet inspired fitness classes.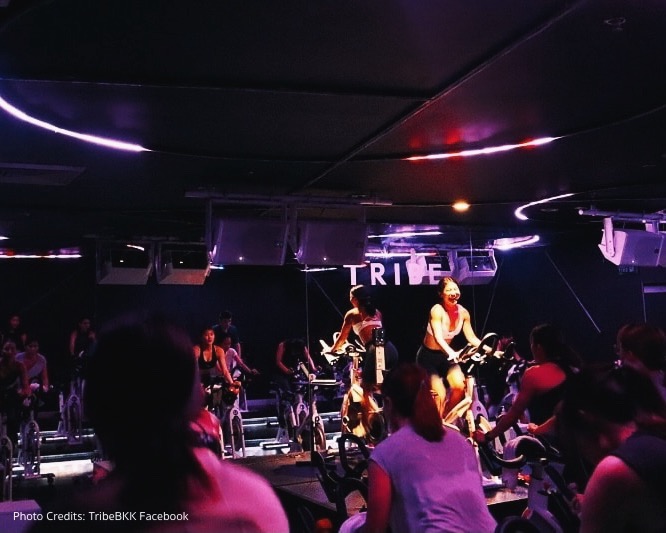 TRIBE
Update April 2020: Tribe is no longer open for business.
TRIBE sums up their sessions as "45 minutes of heart pumping, body sculpting, and soul energizing cycling".
TRIBE is a boutique fitness studio with a wide variety of classes, all with specially curated playlists to pump you up during your workout. They offer cycling, barre, boxing, yoga, themed group and private classes. Located on the ground floor at the Presidential Towers, the studio is minutes away from the Chitlom BTS station. With various different fitness programs, there is a class for every level of fitness and preference.

Recently, TRIBE introduced their new Tribe Fight concept, which is a new 'rhythm boxing' concept popular in the US.

Best for: people who are looking for a wide range of boutique fitness options, from barre to cycling, all under one roof.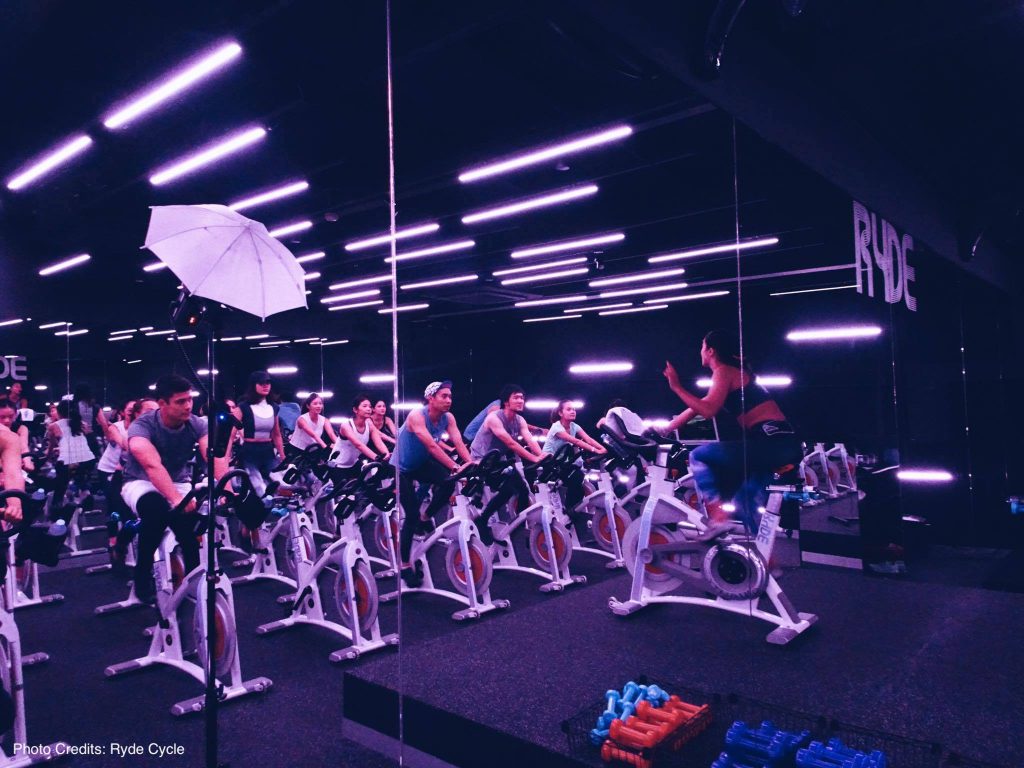 RYDE is a boutique indoor cycling studio located near the Thonglor and Asoke BTS stations. The spin studio offers 45-minute to 1-hour sessions of high-intensity cardio and strength workouts.
With themed classes from Thai Pop, Old School Pop, to Justin Bieber cycling sessions, RYDE is a fun and exciting experience. The studio also has cold-pressed juices, protein shakes, and more. Currently, RYDE is expanding to their third location in Bangna, Bangkok.

Best for: people who are looking for a different and fun cycling session.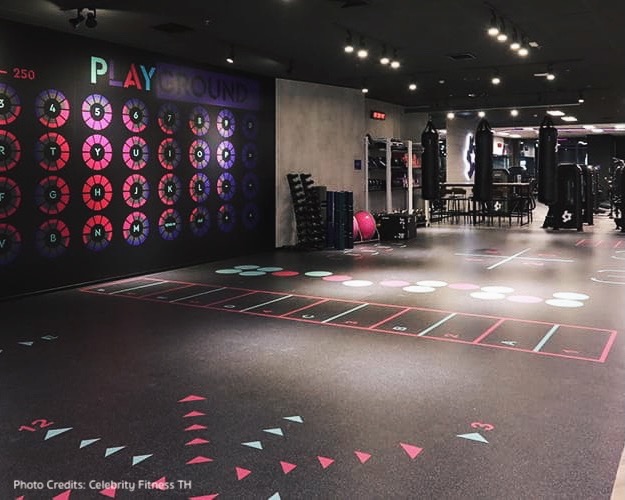 With over 100 locations across Asia, Celebrity Fitness is an Indonesian fitness franchise featuring group class and personal training. Promising "everything a superstar needs", the studio has dance, HIIT, cardio, yoga, cycling, and pilates classes. Each class is designed for different fitness goals and styles, including functional training.
Their personal training programs are based on a range from personal trainer, master trainer, advance coach, to master coach. Located in Bangkok's Samyan Mitrtown and Singha Complex, it is accessible by car or MRT.

Best for: people looking for a studio with a lot of space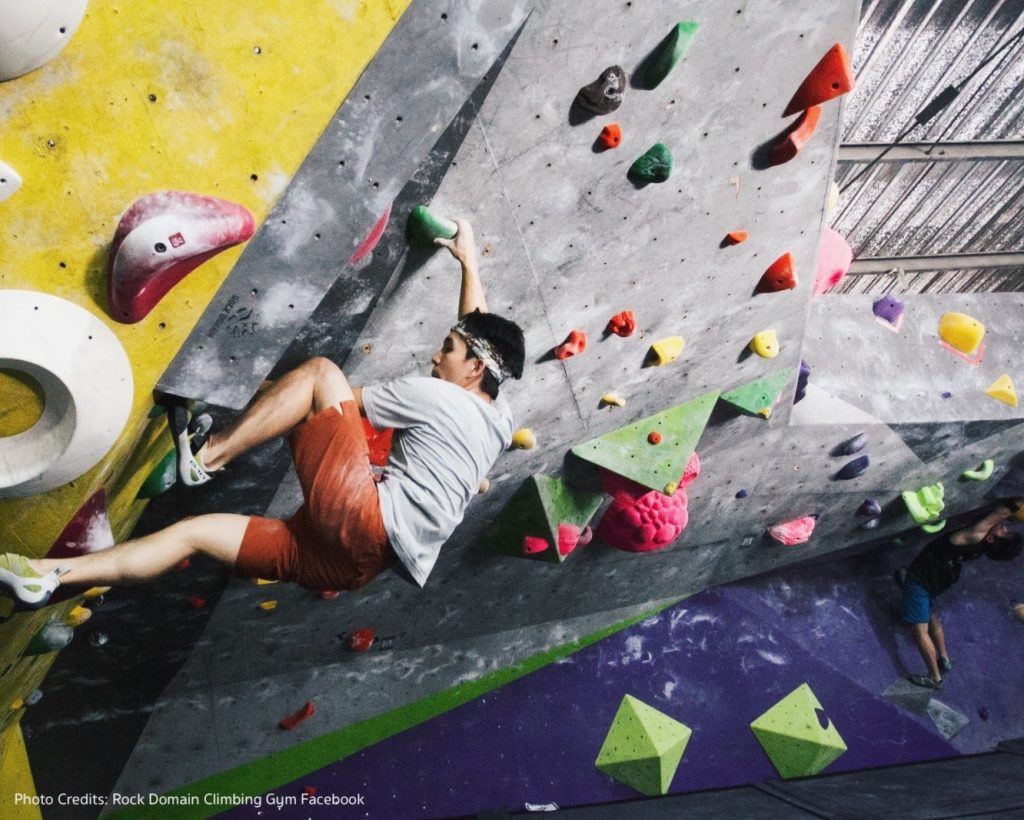 Rock Domain Climbing Gym is the biggest and first full scale climbing gym in Thailand. Located on Bangna-trad road, the gym is for both experienced and novice climbers.
RDCG offers a variety of climbing courses, including a 2-hour private course on climbing technique, top rope, or lead climbing. They also offer a private and group belaying service. From beginners to advanced climbers, Rock Domain Climbing Gym is a social experience and space.

Best for: people who are experienced or are interested in climbing!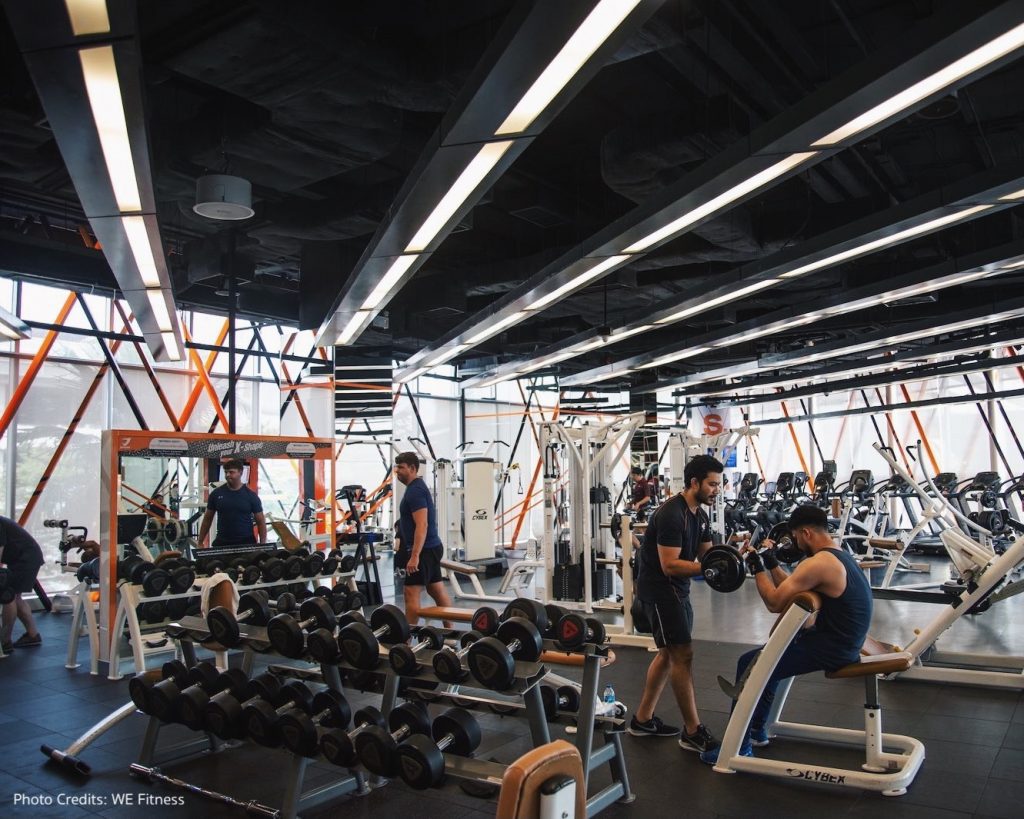 WE Fitness is a gym franchise in Thailand with seven locations in Bangkok. The studio offers both group classes and personal training. They have classes ranging from yoga and pilates to antigravity, trx and bodycombat, and dance.
WE Fitness's Signature Clubs are located in J Avenue Thonglor and VIE Hotel. Both of which offer the full fitness club experience.
Best for: people looking for an open gym, group class, and personal training fitness club.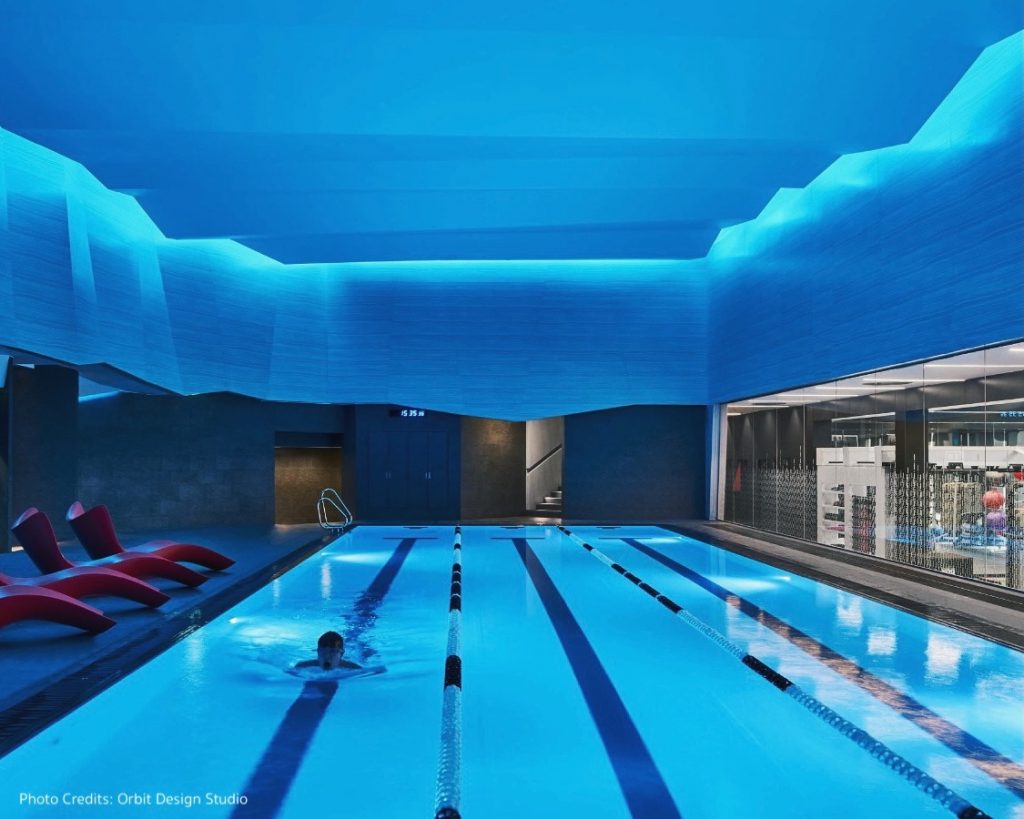 At Virgin Active they preach "It's not just exercise, it's an experience."

Virgin Active is a fitness club with a wide range of facilities. Offering a swimming and spa pool, mind and body studio, grid training, steam rooms, salt inhalation rooms, and sleep pods, the club is both a fitness and spa destination.
In addition to personal training, they have barre, pilates, aqua, yoga, boxing, aerobic group classes, and more. With locations in central Bangkok to Chiang Mai, Virgin Active is an all encompassing experience.
Best for: people looking for a fitness center with a spa experience.
Summary
We hope you find the right training space for you in Bangkok from this comprehensive list.
We're excited for the future of the fitness industry here in Bangkok and Asia and we're confident that the next few years will see the introduction of many new great gyms and fitness experiences!