Our BASELINE® Technology Will Change The Way You Train
We're excited to announce the launch of our BASELINE® technology.
Recording your results has been a big part of the BASE concept from day 1, so you can see how much fitter and stronger you're getting from training with us.
BASELINE® takes this to a whole new level with a digitalised system that seamlessly tracks your cardio and strength scores.
BASELINE® will change the way people train and will make tracking your progress and hitting your goals easier than ever before.
Having trouble logging in or navigating BASELINE? Check out our BASELINE frequently asked questions.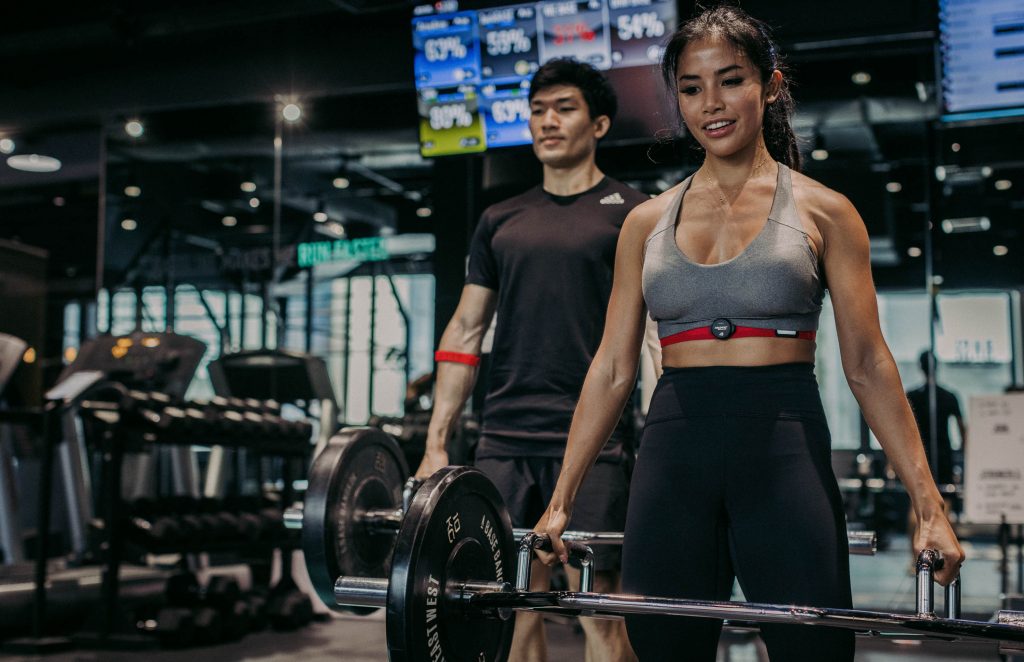 HOW DOES BASELINE® WORK?
As soon as you book into a BASE class, you'll appear on our tablets placed around the studio. Once you've finished a set you simply tap your name on the tablet and tap in your score. We've worked hard to make this a smooth and easy process.
Once you've input your score, your results will then instantly appear on our score boards. This is great for competing against friends or seeing how you fare against others, but you can set your profile to 'private mode' if you'd prefer to keep your scores to yourself.
We also record your stats so you can track your progress over time in your client profile.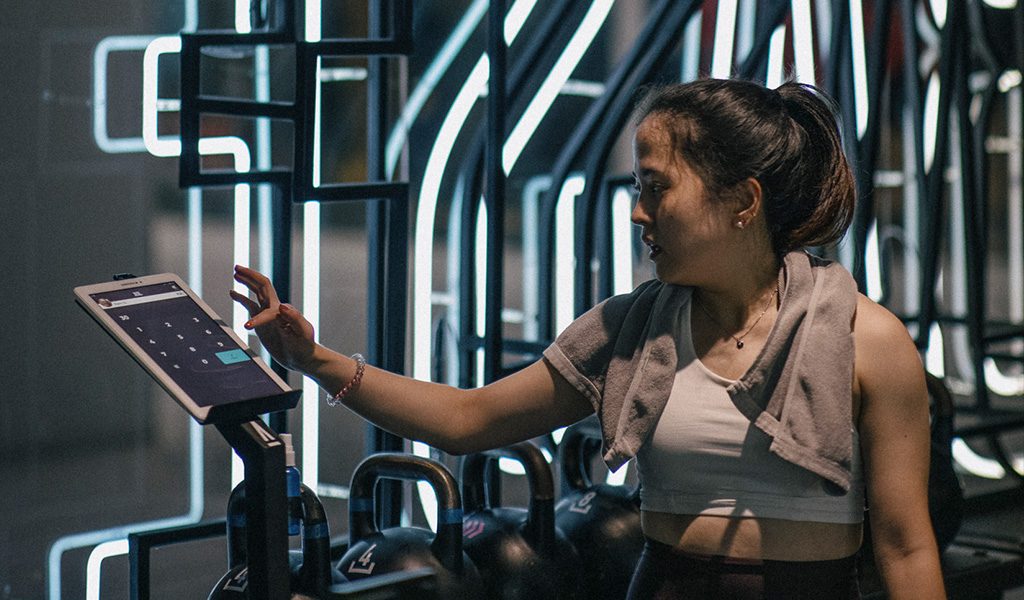 WHAT HAPPENS AFTER THE CLASS?
Shortly after your class, you will get an email summary telling you your stats from the workout and how it compares with your best. Hopefully you beat one or two of your PBs (personal bests)!
We provide slick graphics for your achievements if you'd like to share your results and you of course opt out of emails if you'd prefer.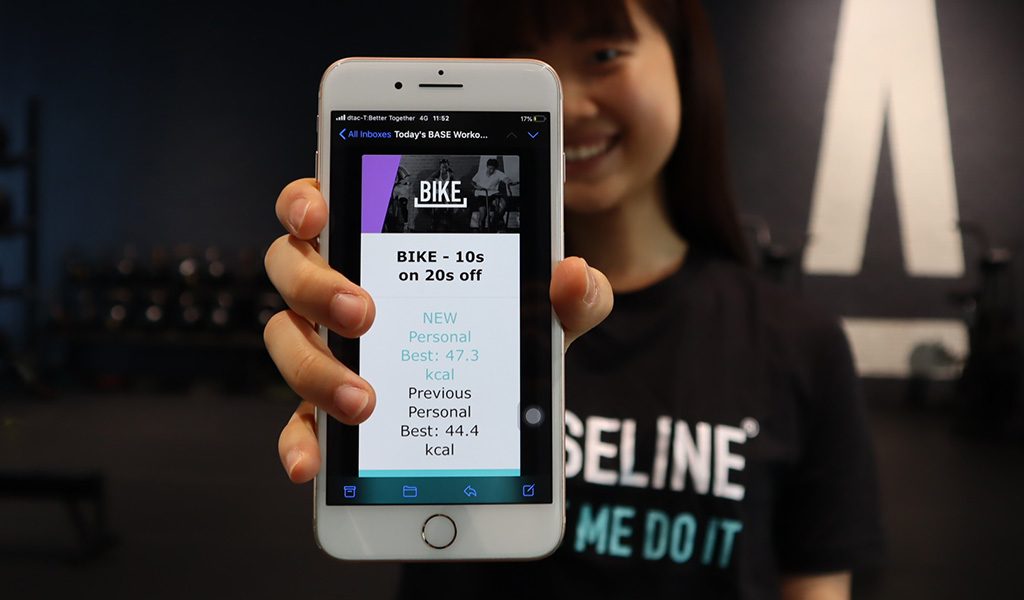 WHAT DOES BASELINE HELP ME RECORD?
Our concept at BASE from day 1 has been clear and strong – our signature mix of HIIT and strength, combined with tracking and recording of your progress.
Our BASELINE® technology takes this to a whole new level – we'll be tracking both your HIIT and strength scores in a way that's never been seen before.
Moving forwards, we will be able to track your body composition as part of BASELINE, offering a complete picture of fitness.
With this new technology you'll be able to see EXACTLY how much you're improving, compare your latest scores to how you did the previous times, and you'll also have the option to see how you rank on our leaderboards.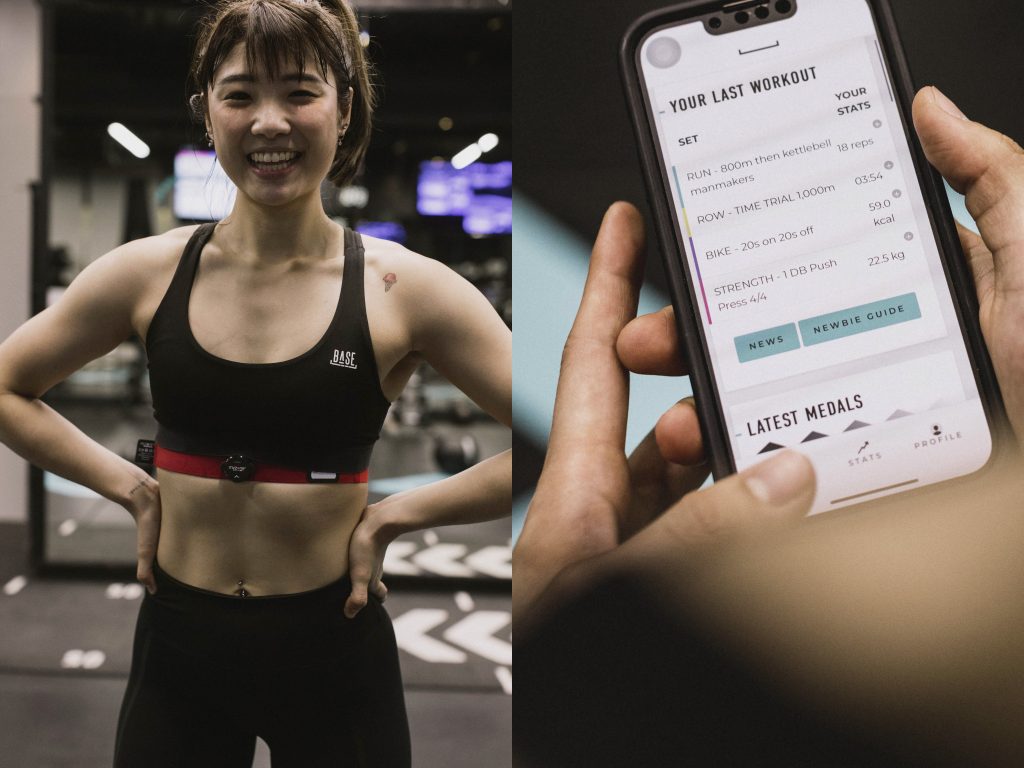 IS BASELINE RIGHT FOR ME?
BASELINE is you against you, with the technology's main benefit being to see how much you are improving and to record your progress from day 1.
We'll show you how you training journey has been, your record scores and help you set goals and targets for your training and nutrition.
This tracking will be huge for everyone, whether you're just starting out having never exercised, or you're a seasoned athlete.
For the more competitive out there, you can see how you rank on our leaderboards, offered for each branch and also male and female leaderboards.
Don't want to compete? Don't worry, you can choose to keep your scores off the leaderboards in our 'private mode' so you can keep your progress and results to your eyes only. This can be changed at any time on your Member Dashboard.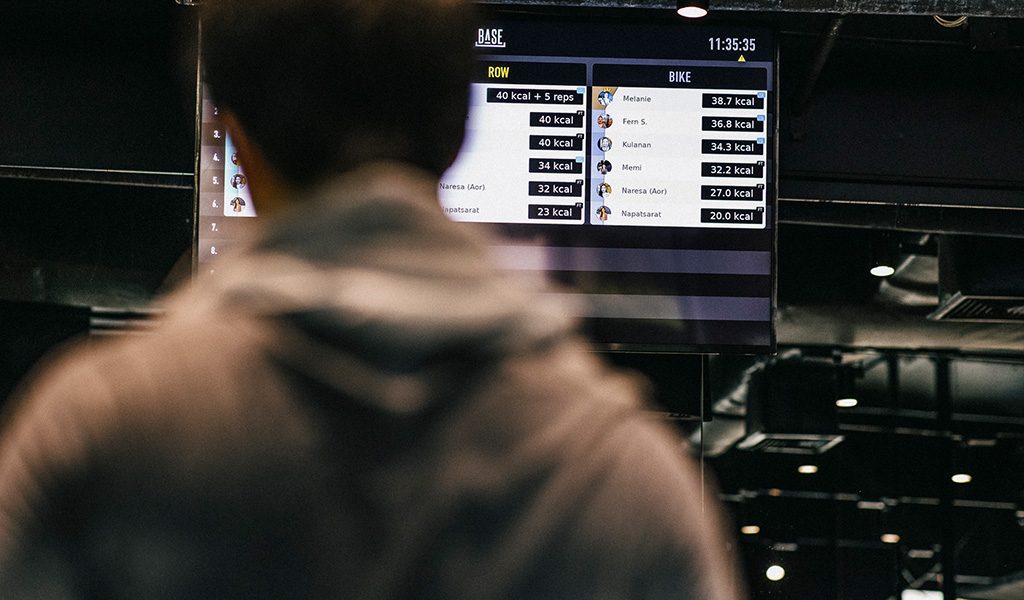 WHAT'S THE FUTURE OF BASELINE?
We won't stop here. We have many awesome features coming soon such as private leagues with friends, advanced classes added (like Speed and Endurance) and other exciting features.
Questions about BASELINE? Hit us on on [email protected]