8 Boutique Fitness Studios in Bangkok
Boutique fitness studios have really exploded in popularity in Bangkok over the last 10 years. In the past, fitness options in the city were limited to hotel gyms and bigbox gym chains that didn't offer much specialization.

Mirroring fitness trends in the West, boutique gyms that offer a more personalized, premium approach have sprung up across Bangkok.

In this article, we detail some of the most popular boutique studios and gyms in the city, including offerings for HIIT, strength and conditioning, pilates, yoga and aerial fitness.
To start training with us and pick up our best deals, fill out this form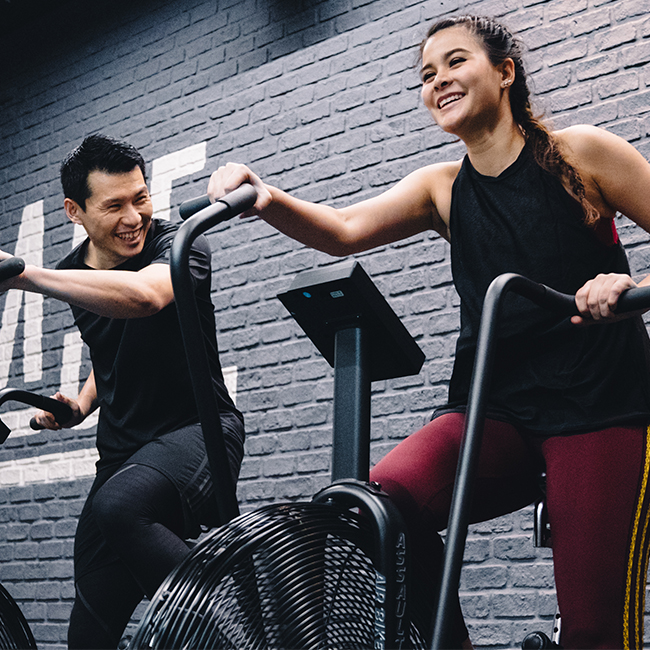 BASE is a boutique gym with three locations in the heart of Bangkok offering a mix of HIIT and strength training through both personal training and group class fitness.

BASE has created their own data-driven system called BASELINE Technology that tracks your body composition and fitness markers to keep you motivated to hit your goals.

At the end of each group class, you will get a record of your stats to track exactly how much faster and stronger you're getting.

BASE personal training is delivered by qualified and experienced fitness coaches, using information such as your fitness goals, commitment duration, and availability to craft a training program entirely dedicated to you.

BASE currently has three locations across Bangkok at Thonglor, Amarin, and Sathorn, all of which are connected to the BTS sky-train.
If you're interested to start training at Asia's Gym of the Year, simply fill out the form below for more information and a special introductory offer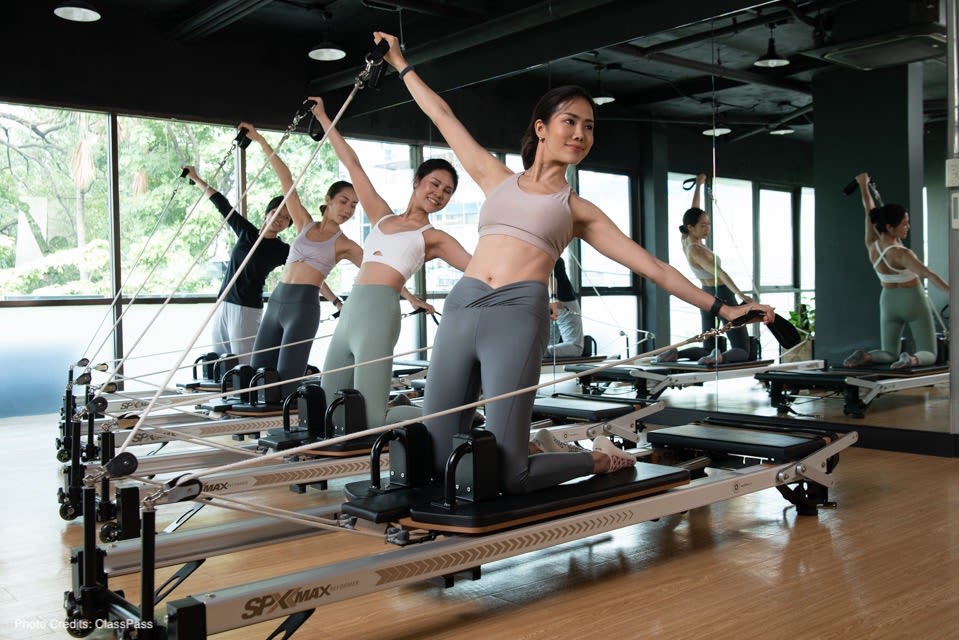 Pilates Plus is a studio located in Fifty Fifth Thonglor that offers a variety of group classes ranging from reformer pilates to barre workouts. Pilates Plus is one of the only studios in Bangkok that offers hot pilates.

During the class, the studio is kept at a temperature of 37 to 40 degrees celsius during the mat sequence to warm up your muscles and improve your flexibility, strength, posture, and coordination.

Pilates Plus is for every level of fitness, ranging from beginners to experienced athletes. With their offer of private classes, you can adapt pilates to suit your fitness needs.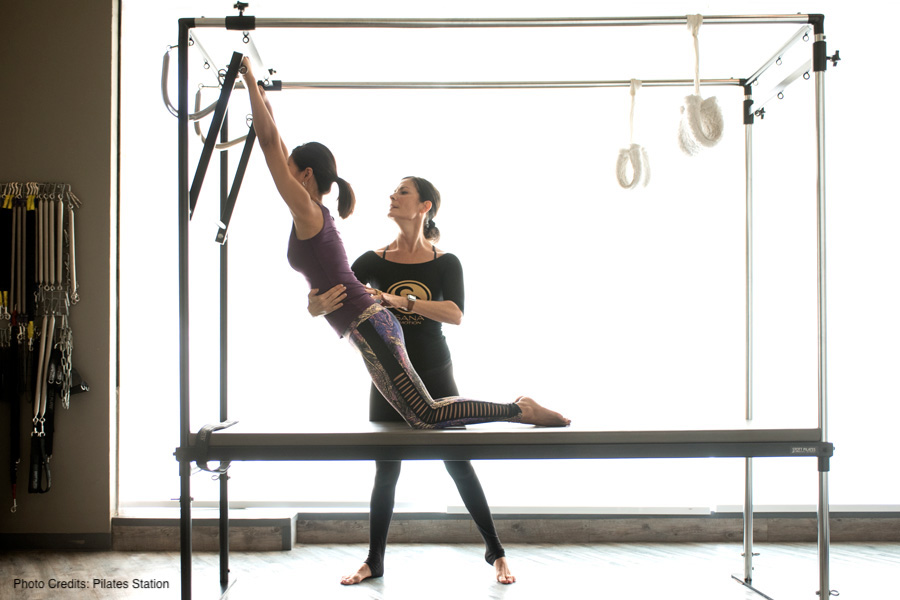 Pilates Station was founded as both a recreational pilates studio and a learning space for pilates instructors. The studio prioritizes the individual needs of each client by keeping its classes small. Pilates Station offers private, reformer pilates, mat pilates, aerial yoga, barre, and stretching classes.

Focusing on rehabilitation, as well as strengthening and increasing mobility, the studio offers a well-rounded workout for every fitness level. Pilates station is located in the Jasmine City Building on Sukhumvit Soi 23.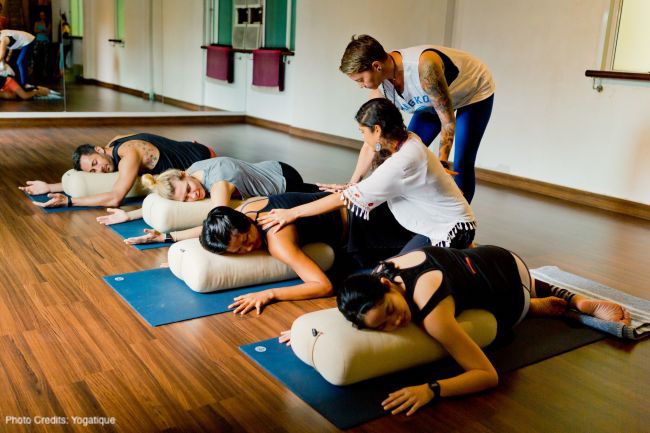 Located in Sukhumvit Soi 23, Yogatique is a small community-based studio. Yogatique follows a holistic approach, encompassing flexibility, fitness, and balance between the body and soul.

The studio offers a variety of yoga classes, whose styles differ depending on each instructor's interpretation of yoga.

Suitable for all yogis, an instructor adjusts each movement according to your level of fitness and flexibility.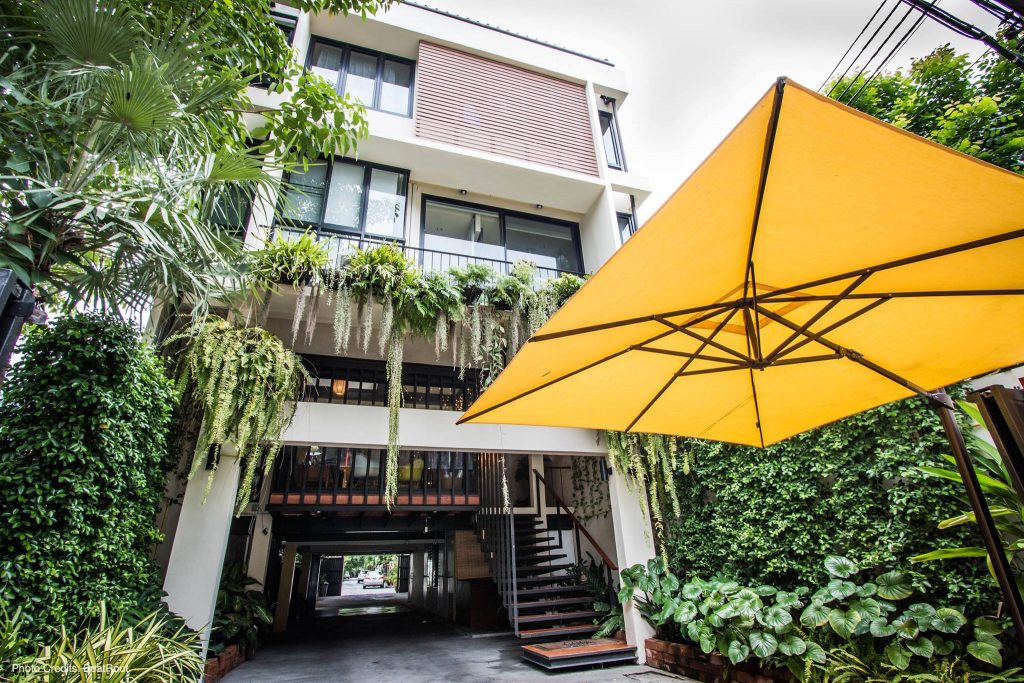 A retreat destination in the middle of Bangkok, BeatRoot is located in the Sathorn-Narathiwas area. A three-story house, the venue combines together a hair salon, nail spa, massage spa, a coffee and juice bar, as well as yoga classes and a Sunday cardio dance class.
BeatRoot is a destination for people looking for a break in the middle of Bangkok. With clean food and organic beauty treatments, BeatRoot is a sanctuary for the body and mind.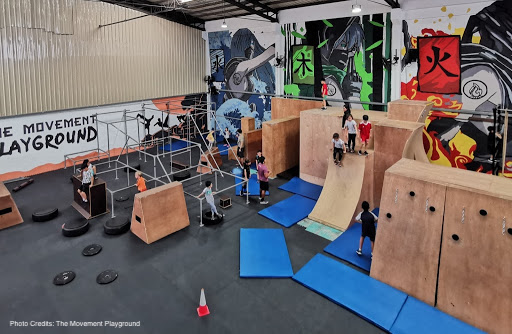 The Movement Playground (MPG) is a unique space. It is the first and only movement and obstacle training center in Thailand. By combining physical exercise and mental endurance, MGP seeks to enhance neuromuscular control and improve athletic performance.

The MPG is an adult playground with obstacles for you to jump and climb over, allowing you to do parkour or spartan training. The training center offers group training for families, companies, or anyone of any age looking to build teamwork.

They also offer specific movement training for children and adults, including community and ninja races. If you are looking for a unique training style or just want to have fun, The Movement Playground might be the place for you.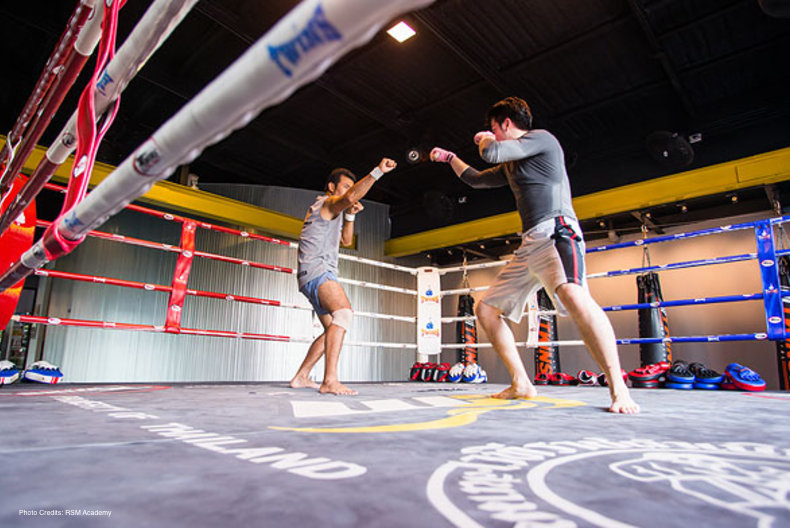 Calling all Muay Thai lovers, RSM Academy was founded specifically for people with a passion for Muay Thai and exercise. Located near Asoke, the academy specializes in Thai boxing and offers both personal and group training.

The instructors at RSM are certified and have competed in Rajadamnern championships, so you can expect them to challenge your Muay Thai abilities. RSM keeps each class limited to five students, which means that the instructor will be able to adjust the class to each person's Muay Thai background. With difficulty rating from levels one to five, there is a place here for you regardless of whether you are a novice or a professional.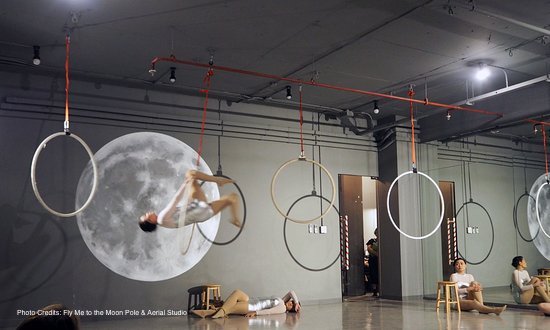 Fly Me to the Moon Pole & Aerial Studio

Fly Me to the Moon dance studio located in the Phahon Yothin 7 area. The studio offers several classes with various levels of intensity that will challenge any beginner or an experienced athlete. Fly Me to the Moon is one of Bangkok's few studios that include pole dancing classes, which increases physical fitness, muscle tone, but also boosts your confidence.

The studio includes flexibility classes like the backbend in order to increase mobility and rehabilitation. In addition, Fly Me to the Moon offers a variety of Aerial hoops and hammock classes that range from beginner level to instructor courses. This studio is built on a strong foundation of community looking to empower one another through fitness.
BOUTIQUE GYMS IN BANGKOK
The boutique gym scene has really boomed over the last 10 years and there's now an offering for pretty much all fitness disciplines.
If you'd like to discuss your training further, contact us at [email protected] and we'll be happy to help you get started!