How Darby improved his fitness, dropped 3.4% body fat and gained 1.3kg of muscle in 60 days
With the commitment to join 30 group classes for 60 days, the BASELINE Challenge was the push and motivation Darby needed to get back into training.
Darby is one of the BASE members who dedicated his time and effort into improving his fitness, and he saw some serious results.
Although Darby dropped 3.4% body fat and gained 1.3kg of muscle in 60 days, it was the lifestyle change and the improvement in fitness that was truly significant to him.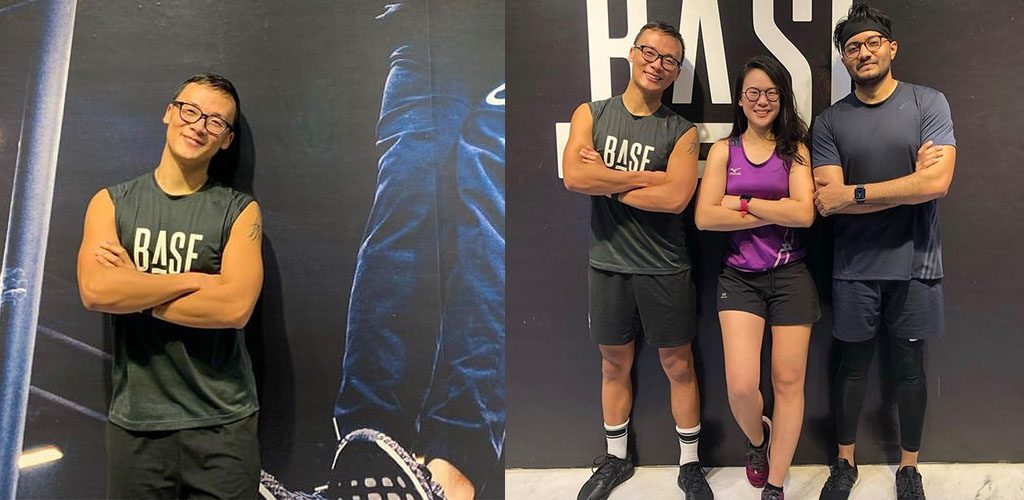 Darby says:
"I remember the first time I stepped on the treadmill in the beginning of the BASELINE event, I said to my friend 'I hate running'. But 67 days later, I can finish 1,000 meters within 4 minutes and 19 seconds which was a huge improvement"
This was great for the coaches to see on the 'Final Day' event – Darby had beat his personal best score and he overcame an exercise he did not enjoy.
In addition to this, his lifestyle also changed. Darby said:
"My spare time is not about Netflix and popcorn anymore, but 4-5 classes a week at BASE."
He is now using his spare time to invest in himself and his goals, switching from largely sedentary routine to an active lifestyle. Darby is feeling the effects of this with increased energy and mood. Fitness is now a part of his life and is something he feels committed to, because he actually enjoys it..
Although the challenge has ended, he is even more committed to training than before. Darby has signed up for another 30 group class sessions and said he "cannot wait for the next improvements!"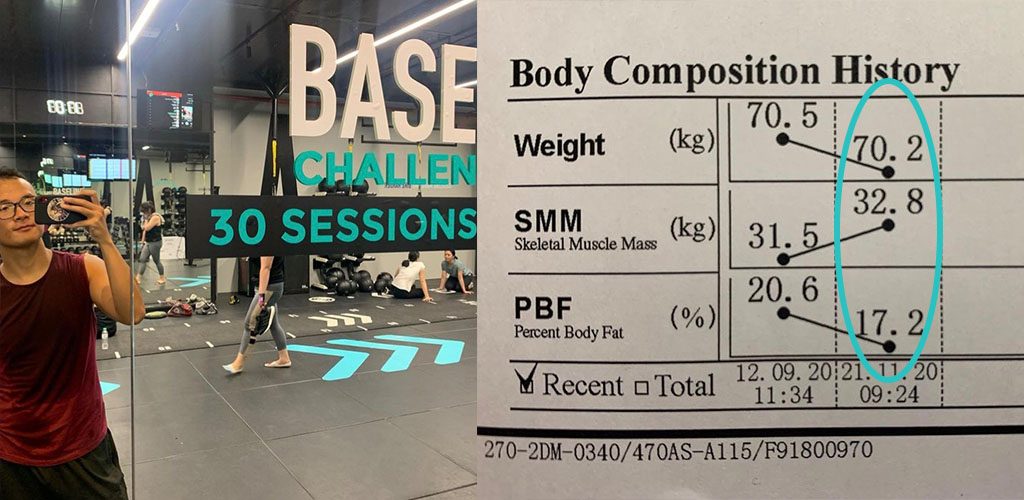 If you want to take your training to the next level or need a push to commit to your fitness, keep an eye out for our 2021 BASELINE Challenge.

The 2021 BASELINE Challenge kicks off in January and offers a new option to add personal training into the program, for those that want the help and attention of a fitness coach.