Her Story: BASE Pre and Post Natal Trainer Gale
.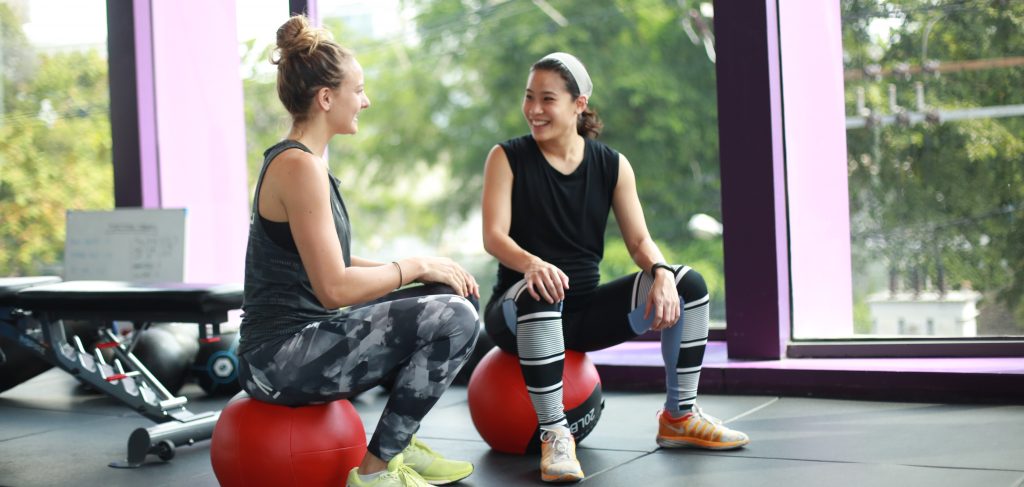 Gale's story is a source of pride for BASE – she went from expecting mum, to strong and healthy mum and now is a BASE pre and post natal trainer and inspirer of pregnant women and new mums!
Gale has been a big hit in her morning classes and specialized pre and post-natal training sessions since she started with us.
We took some time to get to know her a little better!
Did you exercise before you conceived? 
Yes – I was fairly active with running and Thai boxing about 4-5 times per week.
How did you feel about exercising when you found out you were pregnant?
When I first found out I considered stopping exercise. My doctor instructed me to stop exercising altogether and told me not to run or even walk fast.
This sparked concerns on whether exercise could cause a miscarriage, if vibrations would harm the baby or if I would shake the baby around when running!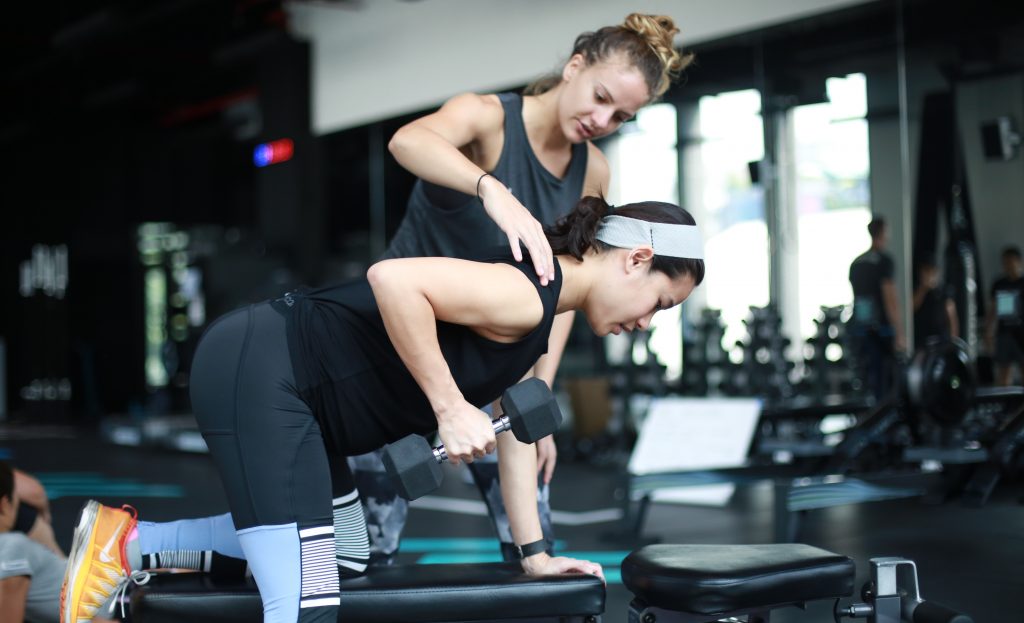 How did you feel about this?
The thought that me doing the things I love would harm my unborn baby was driving me crazy and intuitively didn't feel right.
My gut instinct was telling me that exercise was the best thing I could do for my baby and me. I figured that a strong mum would mean a strong baby and a frustrated and sedentary me wouldn't be good for anyone.
What exercise did you do during your pregnancy?
I love running, but as I gained weight my ankles started to hurt and running became tough, so I started looking at other options.
Then I tried yoga, pilates and even aqua biking but they didn't work for me – I like to sweat when I work out!
So I went back to Thai boxing and decided to join BASE – and I didn't look back!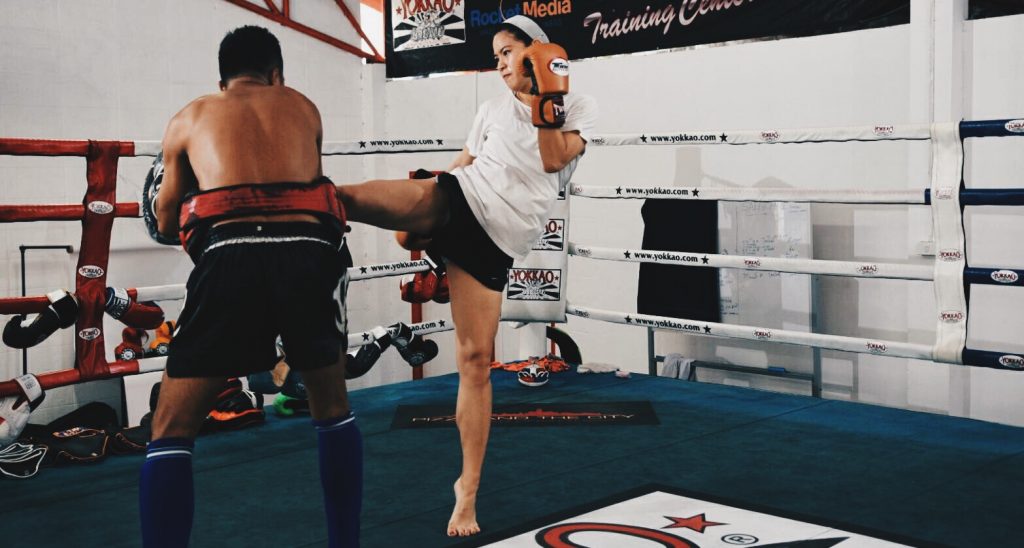 Were the gyms happy to accept and train you?
I actually didn't tell Yokkao I was pregnant until it became pretty obvious! I was worried they wouldn't think it was a good look to have a pregnant woman in their gym. Fortunately, when they found out they were great about it.
At BASE they were very understanding and they fortunately had a pre and post natal trainer, which was helpful. I blended in fairly easily and didn't feel like 'the pregnant woman', I felt like a part of the training community.
Many gyms consider pregnant women a liability risk. That's a real shame as the research is clear – exercising during pregnancy is not only safe but very beneficial to mums. It's this misconception – especially prevalent in Thailand – which inspired me to start My Mummy First.
Did you train all through your pregnancy?
I exercised all the way through until the day our little girl arrived. I am very grateful to both BASE and Yokkao who supported me through my pregnancy all the way to the end.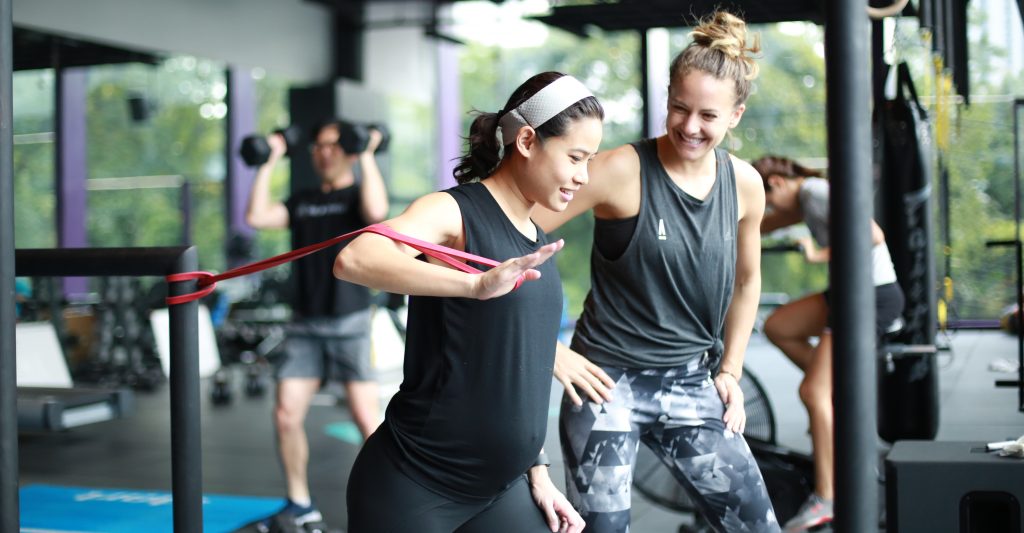 There is much misconception and confusion about training during pregnancy. Did you get any judgment from others?
The research is clear – exercising during pregnancy is not only safe but is best for optimal health. All through our history, women would have been very active during pregnancy. And for me it seems very unnatural to just be completely stagnant and inactive during this time.
However, I still encountered raised eyebrows and some were quite vocal with their concern and judgement. This really showed me how misguided many are. With some even commenting that I'd have a short delivery as I'd been 'jumping around so much the baby will pop straight out'.
Did these comments affect you?
No. I could feel that what I was doing was right for me and my baby. And that was more important than comments from others.
It wasn't all negative – for every 'don't run' or 'you shouldn't be lifting' there were strong words of encouragement and other women telling me I had inspired them. And they wanted to have an active and strong pregnancy like I was.
To hear 'I want to be like you when I'm pregnant' was incredibly uplifting and helped fuel my drive to set up My Mummy First – to help other mums have a strong and healthy pregnancy.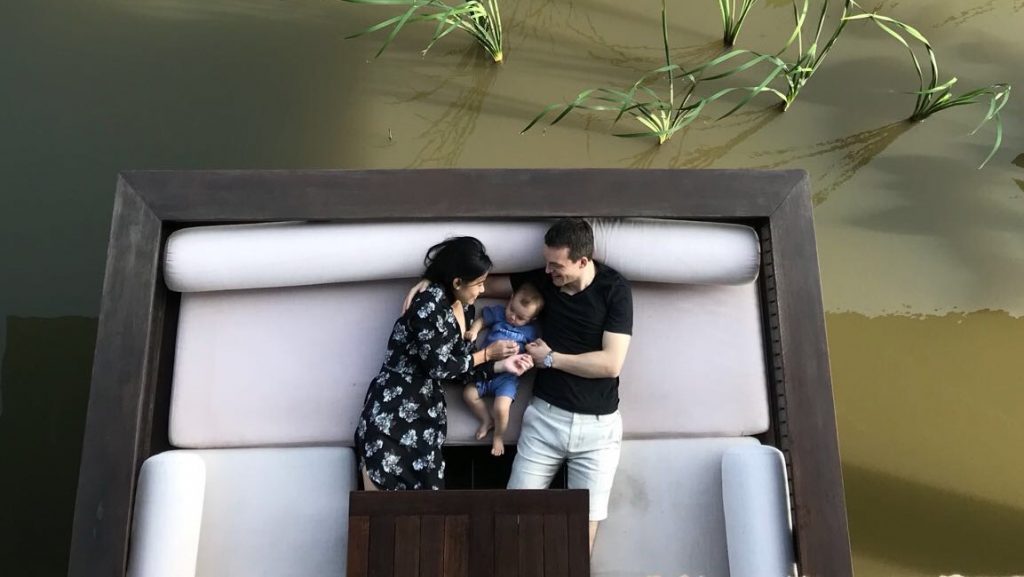 How was the birth?
Our beautiful girl was ready to enter the world a month early. During the birth she had her umbilical cord wrapped around her neck which could have been very problematic. She came out strong and fighting and the delivery went smoothly, without her having to spend any time in neonatal intensive care.
She was able to come home with us and I believe her strength came from the physical exercise and the positive effects it had on both of us. Training kept us both fighting fit and was the best decision I could have made.
How did you recover after the birth?
I cannot stress enough the benefits of exercise for both the pre- and post-natal phases.
During pregnancy a strong back and core kept me pain free and I didn't begin to have edema until the final stage of my pregnancy. After the birth I had a smooth recovery after the c-section and came bouncing back quickly. This wouldn't have been possible without an active pregnancy.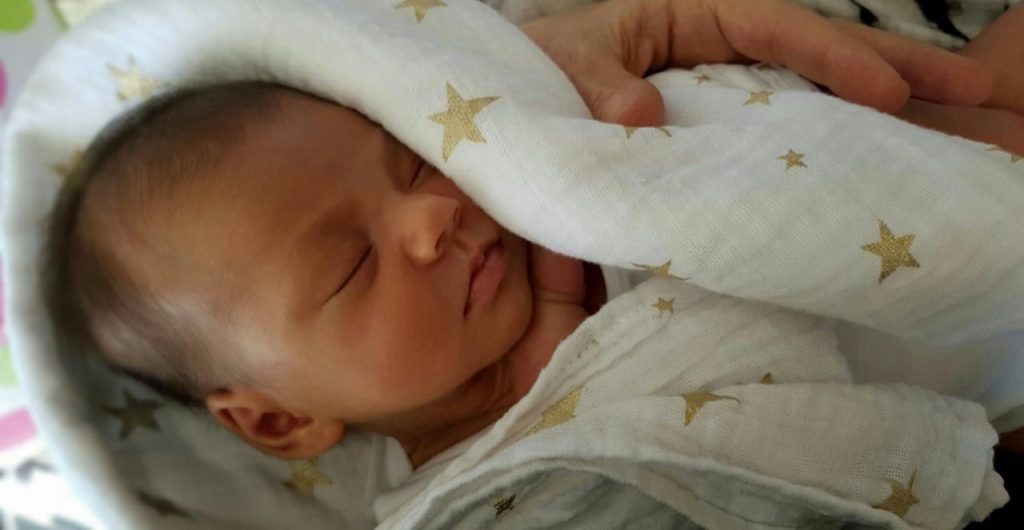 How did My Mummy First start?
My positive experience during pregnancy left me inspired to help other mums that could benefit from my journey.
Through becoming a coach at BASE and starting My Mummy First. I can work with new mums and mums to-be who want to stay fit, healthy and strong for their themselves and their babies. Our post-natal wellness program provides safe exercise programming post birth, healthy meal delivery tailored to individual needs and mental support.
I feel like I have found my calling and every one of the mums I work with inspire me to do the best job I can. To think I can help new mums through the most important time in their life is very special to me.
How do new mums know what kind of exercise to do?
If you haven't been training, pregnancy is not the time to start a tough regimen. However, I believe that most exercises are safe when done correctly and with caution. My pre and post natal training qualification has helped me to understand more about this.
Your body and your instinct will provide a solid guide to what you should be doing. Like cravings for food when pregnant, you can listen to your body for signs.
If you're unsure, seek the help of a professional or a qualified pre and post natal trainer who can assist you with you training program.
Any final words?
Motherhood is empowering – let's celebrate it!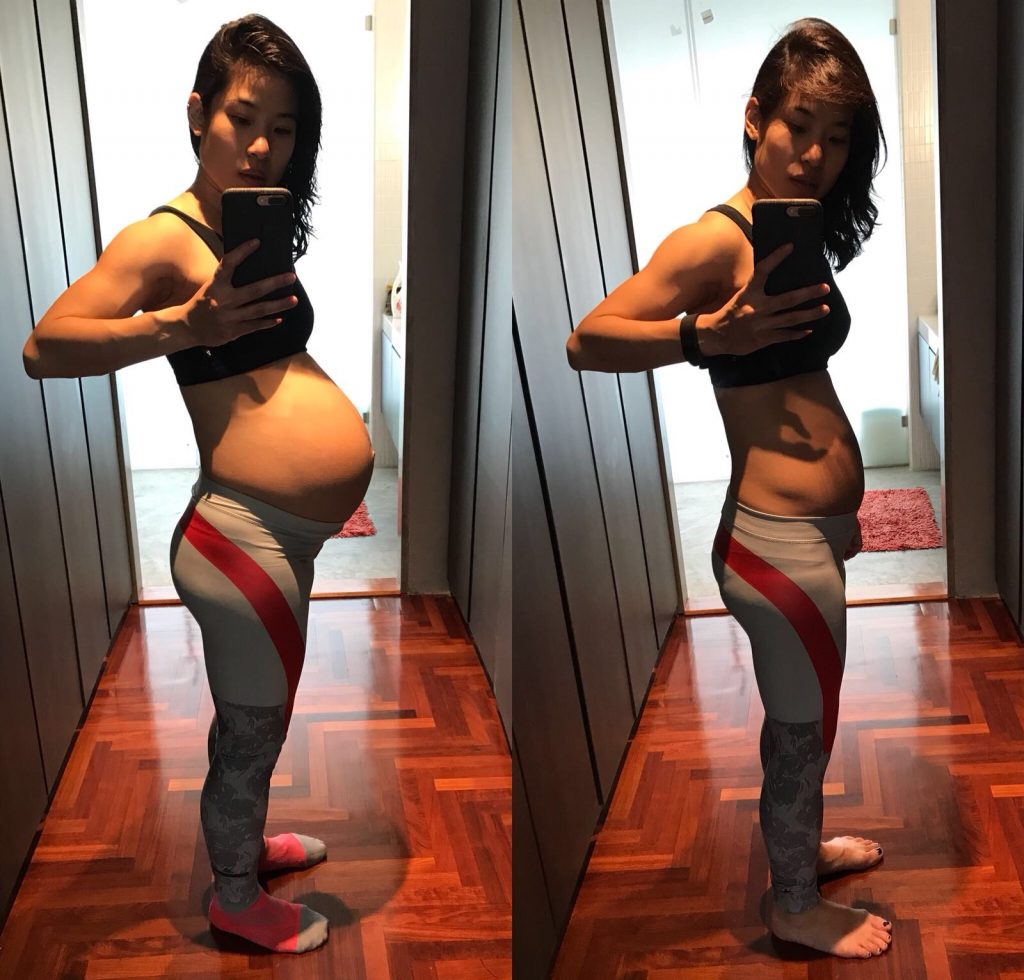 Gale's mission is to help mothers and their babies to be strong and healthy in Bangkok and beyond.
Check out more on My Mummy First and what they do!
CHECK OUT…
More information on pre and post natal pregnancy training at BASE
How Itim lost 8.4% bodyfat nad won our 60 day challenge
How Turquil took home the prize with an incredible 11.1% body fat drop