BASE Launches Online Training Platform 'BASE Anywhere'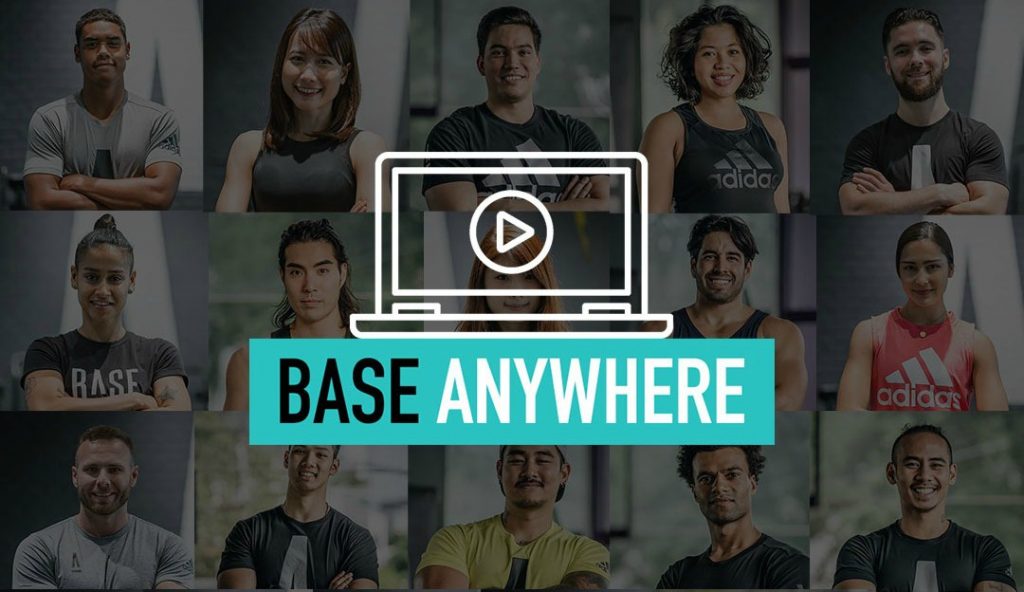 We're very excited to announce the launch of our new online training platform, BASE Anywhere.
And we're offering a huge 50% off the first month to celebrate our launch.
BASE Anywhere is a private Facebook community that provides 4 workouts per week and full support from our team.
It is the closest you can get to boutique fitness at home, offering:

➜ 16 high production workouts per month
➜ Library of all our past workouts and 'BASE Lives'
➜ Support from our BASE Coaches – we'll hold you accountable and you can ask us anything
➜ Live Q&As with BASE Coaches on nutrition, training
➜ A community of members to support you!
Many of you have reached out to ask how you can support, and how you can carry on your training at home without BASE.

BASE Anywhere allows you to do both.

100% of the membership fee will go to our team through this time and we've built a support platform that will keep you fit and strong and brings extreme value.
BASE Anywhere is just 1,900thb per month, which works out at just 63thb per day.
Want to support a BASE coach?
Simply use the their name and 'ANYWHERE' as the discount code and you'll be putting money directly in their pockets. For example: 'JENNYANYWHERE', 'JOEANYWHERE'.
We've been working hard to bring you with a great workout experience straight to your phone or computer that can be done in your front room, the park – anywhere!
HOW BASE ANYWHERE WORKS – Frequently Asked Q&A
BASE Anywhere is hosted through a private Facebook group. We will post 4 high-quality, easy to follow workouts each week that can be done bodyweight or with basic equipment.
What do I need for equipment?
Whilst you can do BASE Anywhere with just your bodyweight, it helps to have some equipment.
We've teamed up with top suppliers to get you high quality equipment at a great price – read our blog post for details on suppliers and what to buy.
You can also rent BASE equipment – see more information and our rates here and contact us at [email protected] to arrange delivery and to check availability.
You can also use household items like bags and water bottles. Anything that weighs something offers extra resistance which you can use to build muscle!
How much is BASE Anywhere?
BASE Anywhere is just 1,900thb per month, which works out at just 63thb per day.
Your first month is just 950thb (huge value at just 32thb per day) with the offer codes detailed above.
How can I support BASE and the coaches?
At BASE, we want to provide you with motivation and great workouts – by joining BASE Anywhere and recruiting friends to jump on the platform, 100% of your payment goes to our team so you're already supporting.
How do I cancel?
You can cancel BASE Anywhere at any time. 48 hours notice before your payment comes out is required to cancel your membership.