Where to buy gym equipment in Bangkok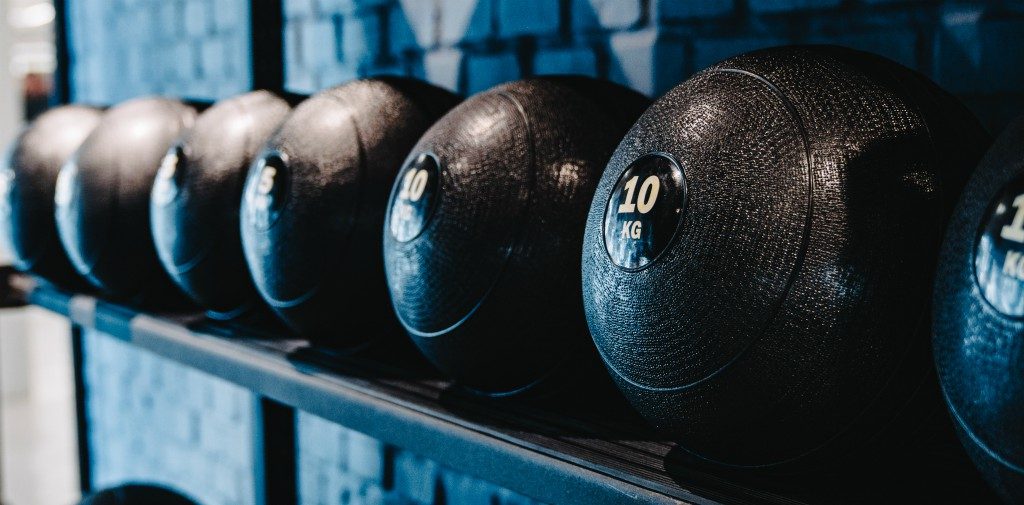 What kind of gym equipment should you buy in Bangkok?
Who are the best suppliers in Bangkok of fitness equipment such as barbells, kettlebells, dumbbells or, if you have the space, squat racks, battle ropes and other cool kit?
Need help training at home – BASE Anywhere, our new online training community, is for you – click here for full details
First, let's tackle the question of who you should be buying your gym equipment from in Bangkok?
We recommend these two suppliers, who are offering a discounts to BASE Bangkok members.
East West Fitness
East West has been a supplier of BASE from day one and has a great range of high quality gym and Crossfit equipment sent from the Sukhumvit road warehouse in Bangkok.
They are offering 5% off all orders of non-sale items to BASE members and free delivery for kettlebells and dumbbells. They've also got a lot of great gym equipment on sale at low rates.
Visit East West Fitness website here. Quote the code 'EWBASE5%' at [email protected] or the East West Facebook Messenger to claim the discount.
Armor Store
Armor is a Bangkok based gym kit provider providing top rated Crossfit and home workout equipment. They have a good range and are offering BASE members 5% off plus free delivery.
Visit the Armor Store here. You can claim the discount with the code 'BASEXARMOR'.
What kind of equipment should I buy for my home gym in Bangkok?
That depends on your budget and on how much space you have at home.
If you live in a small condo on Sukhumvit road, you've got less options than if you live in a house in suburban Bangkok.
Here are your top options for training at home in Bangkok, starting with the most efficient and economical.k
Kettlebells
Kettlebells are great because they are incredibly versatile, you don't need much space at all to use them and they offer a great cardio and strength workout.
Kettlebells are suitable for even the smallest Bangkok studio apartment.
You can get away with buying one weight, but if you can get two that will offer a few more options and the opportunity to progress.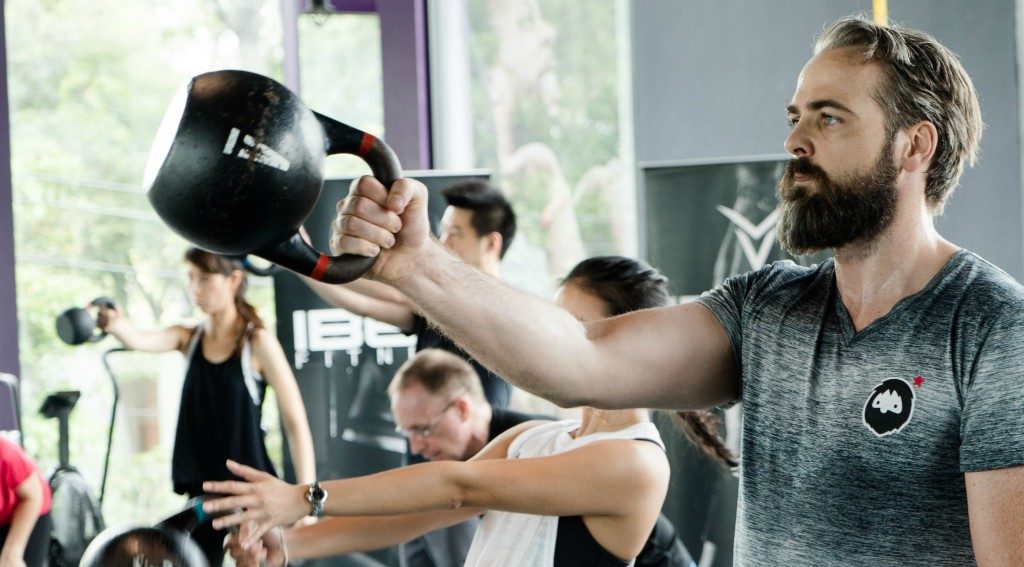 Dumbbells
A close second in terms of space efficiency, dumbbells provide versatility and effectiveness.
They're easy to use for full body strength training and don't take up much space.
You'd probably want a small range of different dumbbells, for example 6-16kg would provide a good start for most people, but even just 1 or 2 dumbbells would help load up movements such as squats, presses and rows.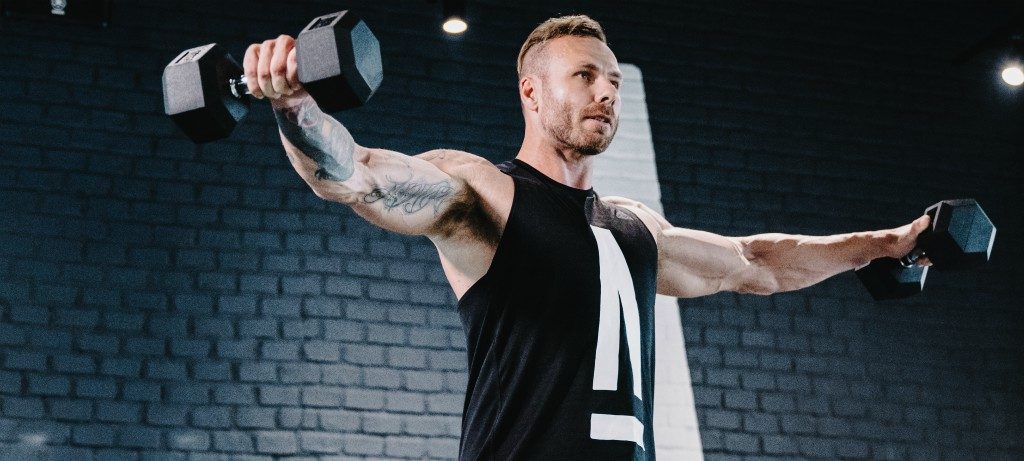 Bands
The best thing about bands is that they take up so little space and can still provide some decent resistance.
You can use bands for pushes, pulls and you can get creative to use them for lower body work, too.
Bands are also cheap and easy to use. You can pick up bands easily from many sports stores in Bangkok or on Lazada.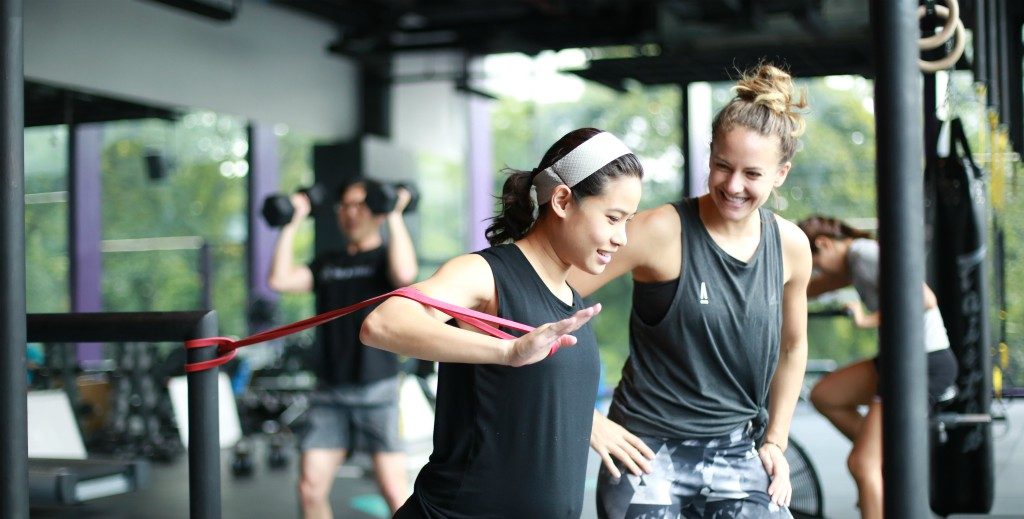 Medicine balls
Another good one for indoor, condo usage. Overall they're not as versatile and effective as kettlebells, barbells or dumbbells, but are a decent add on if you want a more diverse home gym set up.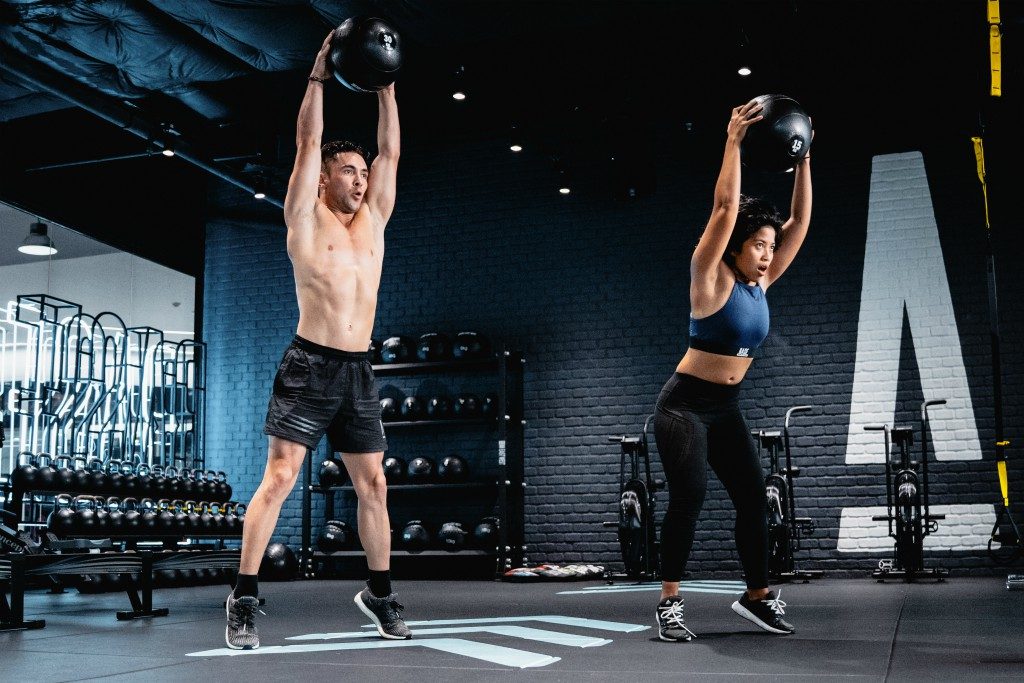 Barbells
Barbells are the ultimate strength training tool, but you need a lot of extra things: a rack or platform (don't upset the neighbours!), plates and somewhere to store them.
This makes them great for garage or outdoor gyms, but not so good for condo usage.
They also require a relatively high level of technical knowledge and are best used with a coach, but if you're confident using them and you have the space, you won't need much else to build strength.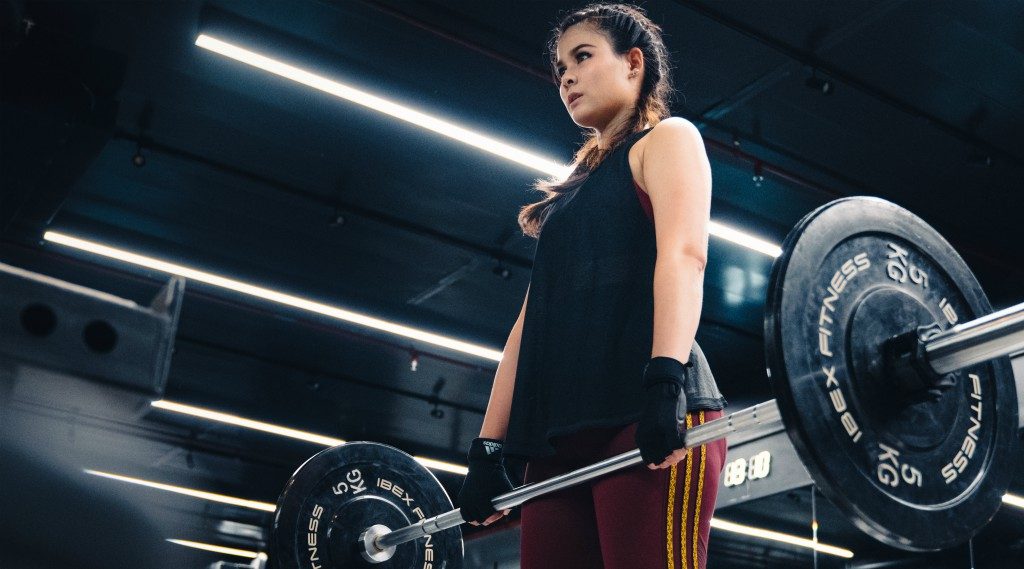 Join our online training platform – BASE Anywhere
Training at home in Bangkok is not the same as training at BASE, but with some investment and a little creativity, you can still get a good workout in.
During times that we cannot train at the gym, we have to do everything we can to stay as fit and as strong as possible.
To help you do this – visit our 'BASE Anywhere' platform for 4 workouts per week you can do with the basic equipment listed above plus support from our team of coaches.