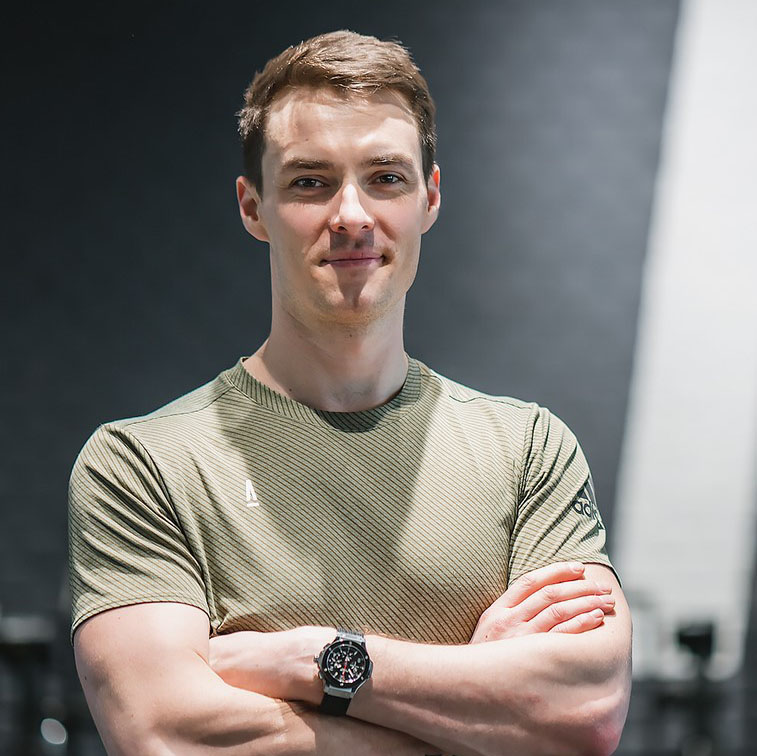 JEFF SMITH
FITNESS MANAGER
---
Jeff specializes in working with individuals who are passionate about training and are ready taking their fitness to the next level. This can include beginners new to lifting weights all the way to more advanced lifters looking to improve their cleans and snatches.
Many of his clients enjoy weekend sports such as hiking, running, triathlons, golf, and racket sports. His coaching also includes post-injury rehab treatment, strength, and conditioning.
Jeff believes in a structured and balanced approach to training and nutrition for his clients. Improving power, strength, and cardio capacity training are the cornerstones of his programming.
He has earned his Bachelor's of Science in Kinesiology and is a certified Exercise physiologist with the American Council of Sports Medicine.
Learn more about Jeff on his BASE Lowdown interview.
SPECIALIST AREAS
➜ Exercise Physiologist
➜ Functional and Corrective Exercise
➜ Improved Sport and Athletic Performance
LANGUAGE: 🇬🇧
📍 Available at SATHORN & LANGSUAN