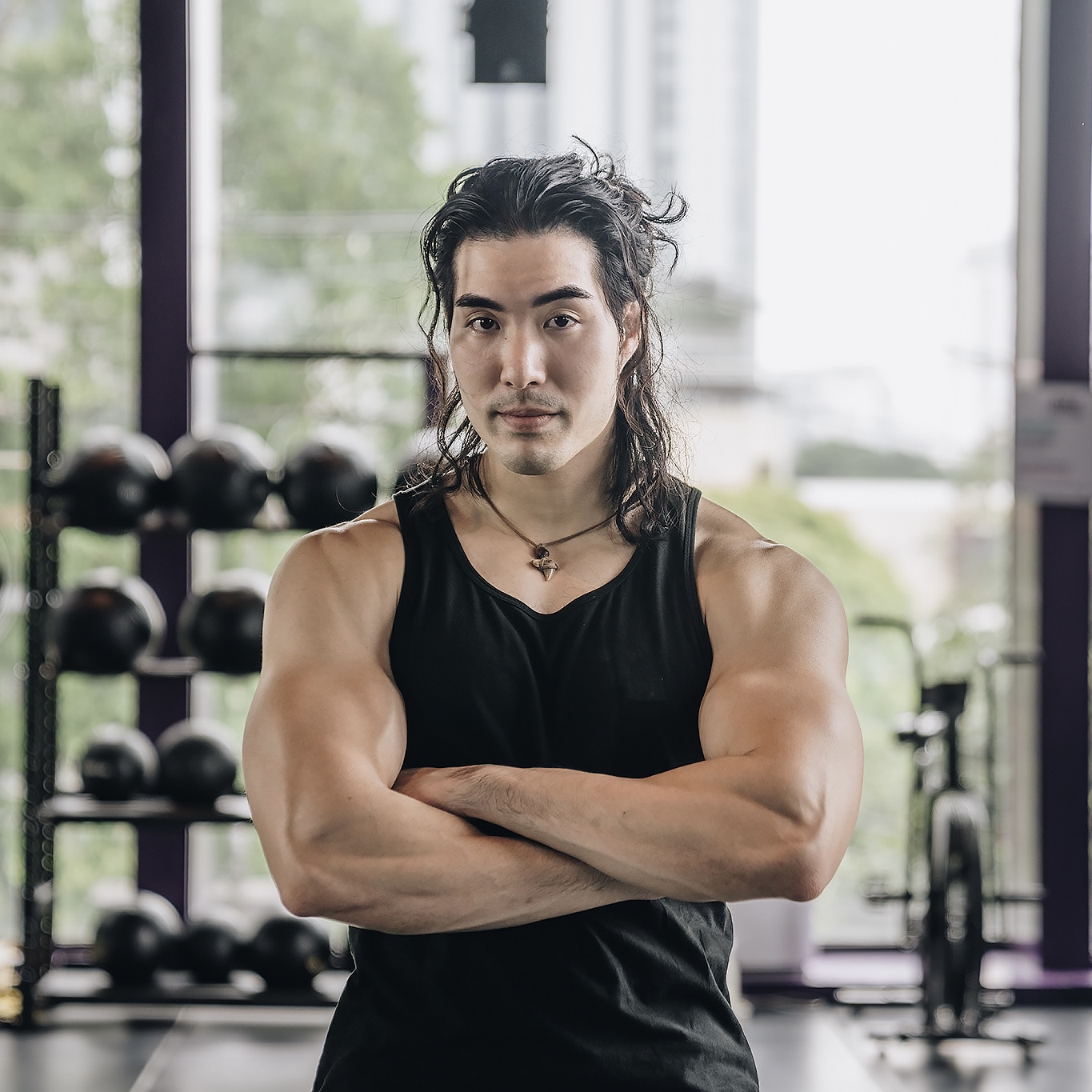 Gun Sundarathiti
FITNESS COACH
---
Gun is a NASM certified personal trainer who specializes in strength training and bodybuilding. Gun has helped many beginner and intermediate clients look and feel at their best with sustainable habit formations and lifestyle changes.
With years of training in strength sports and traditional bodybuilding, Gun believes in achieving body composition goals through an evidence-based approach to training and diet. 
This ties into his philosophy that a robust training program focused on building muscle and strength should be the foundation for anyone looking to get into shape and to lead a more healthier lifestyle, or transcend into that next level of fitness.
Learn more about Gun on his BASE Lowdown interview.
SPECIALIST AREAS
➜ Powerbuilding (Powerlifting and Bodybuilding)
➜ Experienced with Beginners
LANGUAGES: 🇬🇧 🇹🇭
📍 Available at THONGLOR