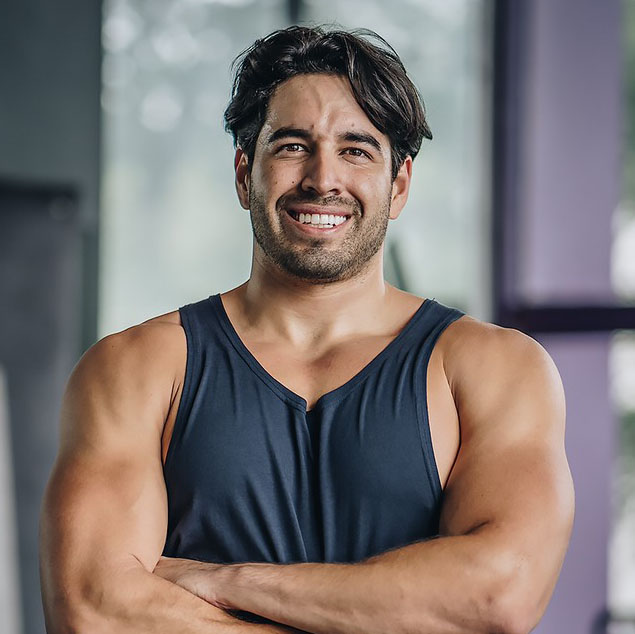 Brent Calderon
FITNESS COACH
---
Brent Calderon is a personal trainer from San Antonio, Texas specializing in Strength & Conditioning through barbell training.
Brent holds a degree in Kinesiology with a concentration in Exercise Science from The University of Texas-San Antonio. He has also worked as a physical therapist technician, where he got his first look into rehabilitation and rebuilding clients through pre- and post-surgery.
Brent has a proven track record of building strong, more muscular individuals that not only have a better physique, but also an improved quality of life. Whether you are a young female new to working out or a 70 year old male with two knee replacements, he will use proven training methods and tailored programs to help you hit your goals.
Learn more about Brent on his BASE Lowdown interview.
SPECIALIST AREAS
➜ Strength & Conditioning
➜ Injury Rehabilitation
➜ Nutrition and Macronutrients
➜ Barbell Lifting for Beginners
LANGUAGE: 🇬🇧
📍 Available at THONGLOR