How Pear lost 26.4kg with Coach Tommy
When Pear first came to BASE she had been struggling with her weight loss for years.
At first she tried cycling classes, but that didn't have much impact on her weight.
Then she invested into personal training in the hope that a one-to-one coach would help, but she still didn't get the results she wanted.
Like many people, Pear struggled with her diet. She tried to cut her intake and when she did eat, it was mostly sugary foods.
It was at this point that her friend recommended Pear to train with BASE Coach Tommy.
That was 9 months ago and Pear has transformed her health and body with Coach Tommy. She's now lost 26kg and feels better than ever.
The last 6 months of Pear's incredible journey
Want help dropping fat and getting healthy?
Fill out the form below for a free consultation with Tommy
Tommy started her transformation by incorporating more strength training and high intensity interval training into her program. For her nutrition, Tommy started educating Pear on the kind of foods to eat and made slow changes to her diet.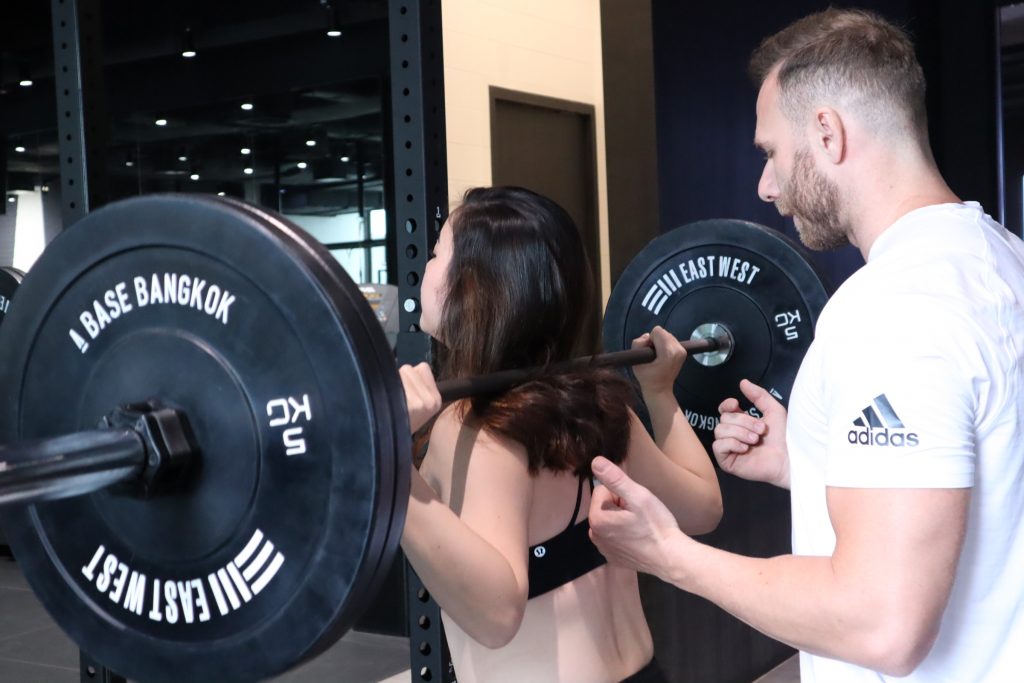 Here's what Pear had to say:
"Tommy gave me a program that was very easy to stick to and I didn't feel restricted at all.

I now train 5 days per week and I love coming to train. I feel like I learn something new each time and I have a healthier relationship with food now.

I feel better than ever, both in how I look and feel, and I can't thank Tommy enough. I'm very excited to take my results to the next level!"
Have 20kg or more to lose? Tommy is your coach!
If that's you or you know someone who would benefit from Tommy's expertise, please send them this link and encourage them to get in touch.
Han is another client that's had amazing results with Tommy – check out his incredible 40kg weight loss journey here.
If you want to transform your body and need to lose 20kg or more, contact us today to book in a free chat with Tommy to go through your goals.
Make that first step today – fill in your details below and we'll be in touch shortly!