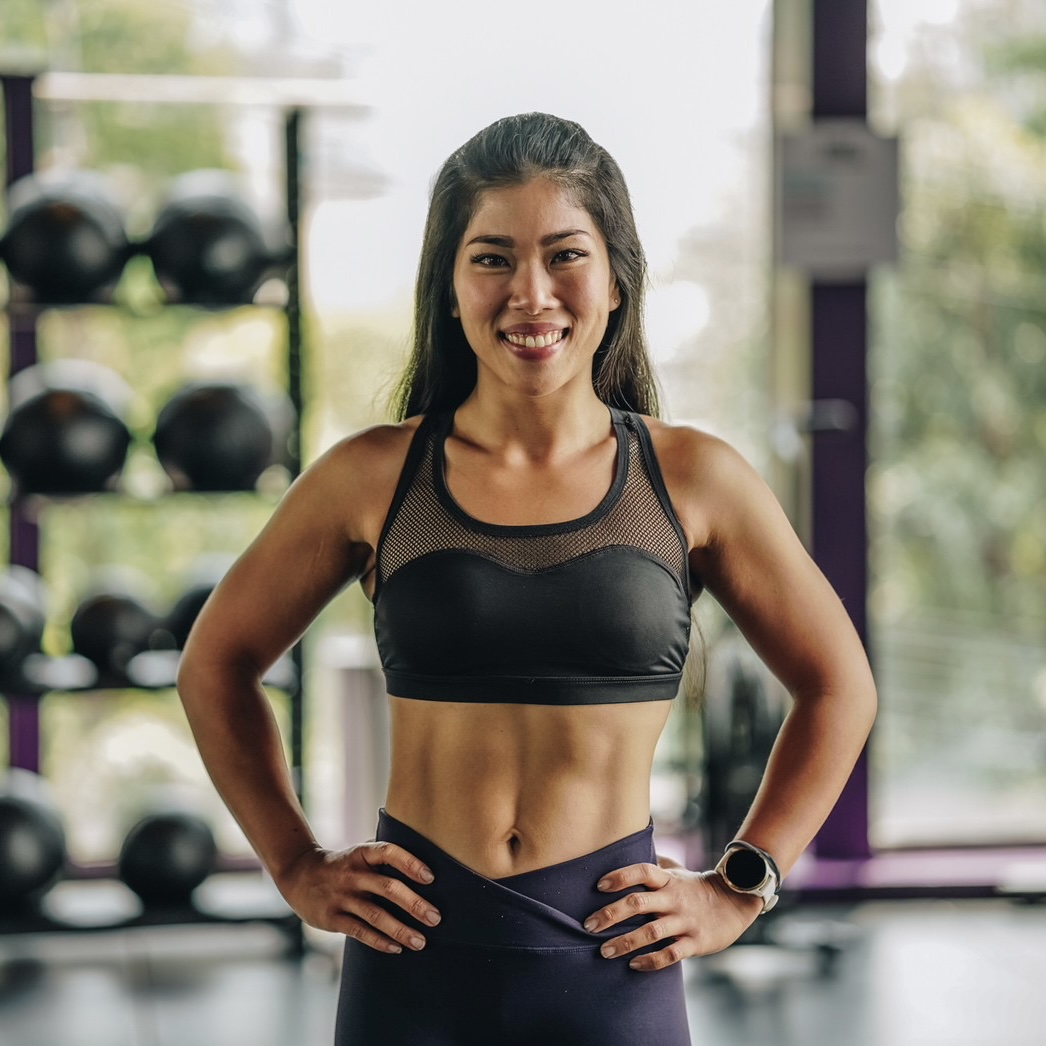 Waii Chutimon
FITNESS COACH
---
Coach Waii is an NASM certified fitness coach with a passion for helping clients become healthier, stronger and more confident.
Having overcome her own weight issues earlier in life, Waii understands the emotional and physical difficulties in getting into shape and changing dietary habits. Through setting achievable targets and with a long term approach, clients will not only get stronger but have fun!
Waii's approach incorporates functional strength and mobility, incorporating exercises and movements that increase range of movement and improve quality of life.
SPECIALIST AREAS
➜ Muscle building and fat loss
➜ Helping beginners start right
➜ Olympic weightlifting for beginners
LANGUAGE: 🇬🇧 🇹🇭
📍 Available at SATHORN, THONGLOR & LANGSUAN