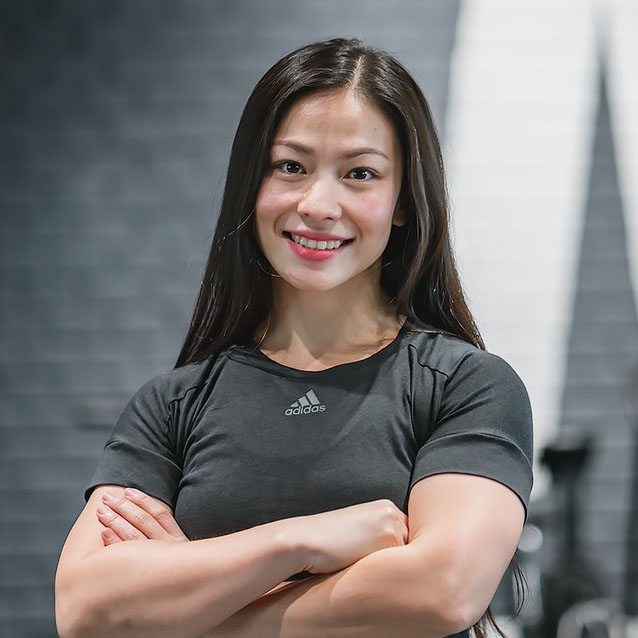 Sugar Bhanichvit
Fitness Coach
---
Sugar is an ACE certified fitness coach who specializes in functional fitness and high-intensity interval training.
Sugar believes that balanced nutrition combined with strength and cardiorespiratory training is essential for healthy, happy living. She loves helping her clients achieve their goals – whether to become stronger or to transform their bodies.
Sugar believes that no two people are alike, so she creates targeted programs based on each individual's needs and goals. Coupled with a true passion to motivate each and everyone she works with, this approach has helped her clients reach their full potential.
Learn more about Sugar on her BASE Lowdown interview.
SPECIALIST AREAS
➜ Body Transformation for Women
➜ Strength & Conditioning for Beginners
➜ High Intensity Interval Training
LANGUAGES: 🇬🇧 🇹🇭
📍 Available at LANGSUAN & THONGLOR