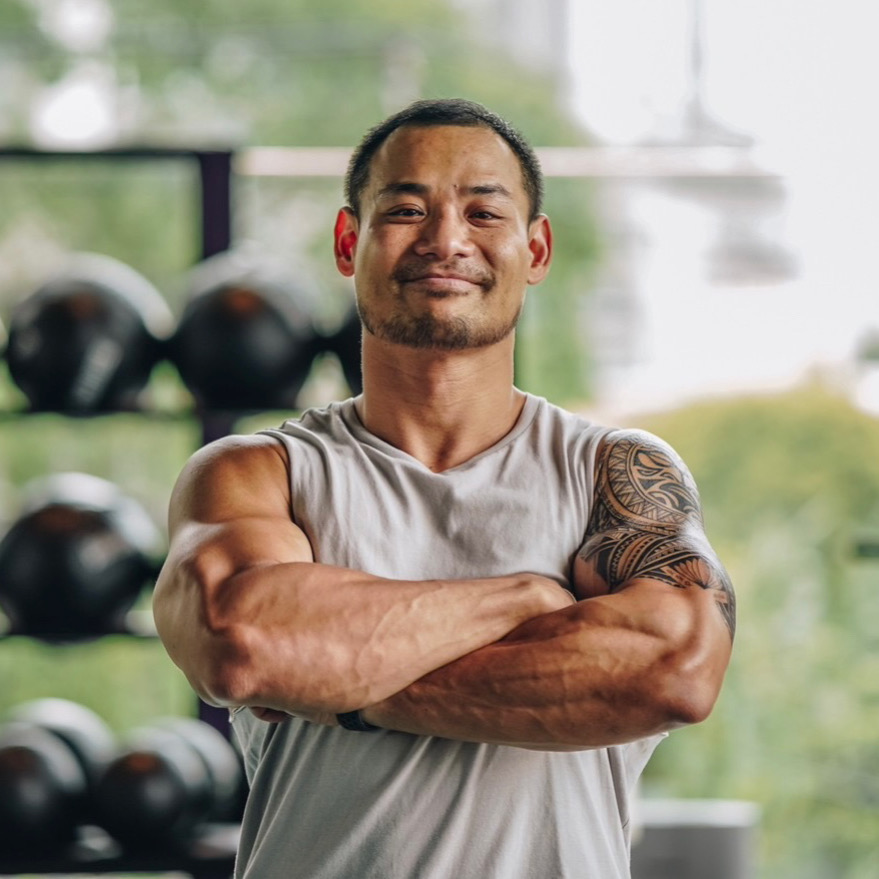 Mui Vannaparnop
FITNESS COACH
---
Mui is a certified personal trainer from FIT Thailand and also a Certified Powerlifting Coach.
Mui brings over 10 years of training experience to BASE, specializing in muscle building, strength and conditioning, functional training for specific goals and training to come back from, and avoid, injuries.
Mui continues to help many athletes and clients achieve their personal goals; whether it be to improve their strength, enhance performance or create carefully guided programs to help those who suffer from injuries.
He strongly believes that health, strength and a sustainable diet is the key to longevity, happiness and a wholesome lifestyle.
SPECIALIST AREAS
➜ Strength and Conditioning
➜ Bodybuilding
➜ Rehab and injury recovery training

LANGUAGE: 🇬🇧🇹🇭
📍 Available at ALL BRANCHES