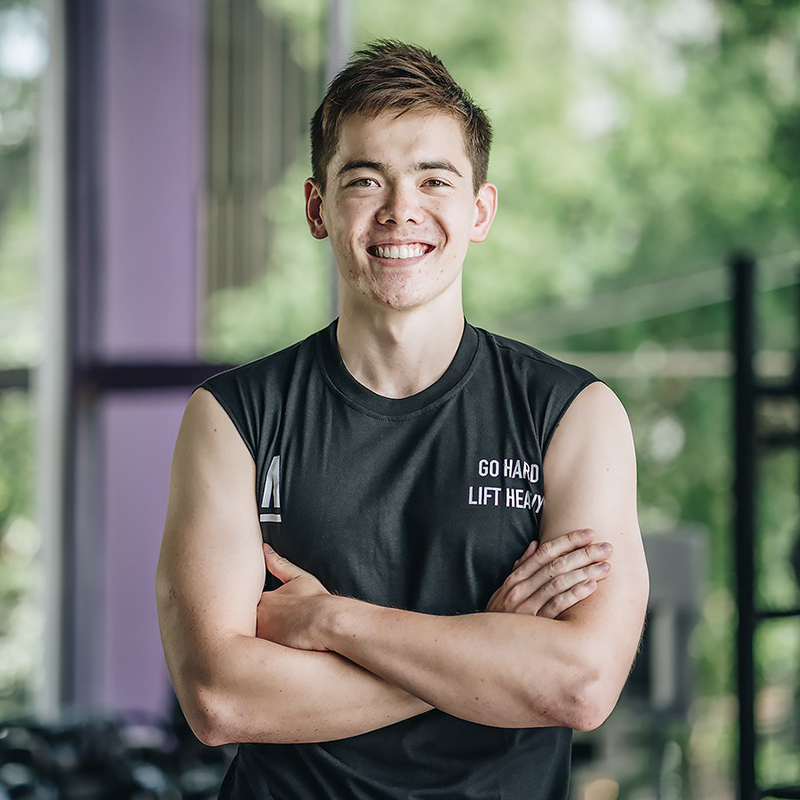 Matthew Daykin
FITNESS COACH
---
Matthew Daykin has a Level 3 Diploma in Personal Training with NASM. From a young age, Matthew has been actively involved in sports, ranging from football and tennis to swimming and running, even competing in half marathons and spending time in the army reserve unit during university studies.
As a student, Matt developed a keen interest in muscle building and strength training and has always enjoyed helping people.
Matt believes in maintaining a healthy lifestyle combining training, nutrition and recovery whilst making the process enjoyable and sustainable.
SPECIALIST AREAS
➜ Fitness for beginners
➜ High intensity interval training
➜ Hypertrophy

LANGUAGE: 🇬🇧🇹🇭
📍 Available at ALL BRANCHES