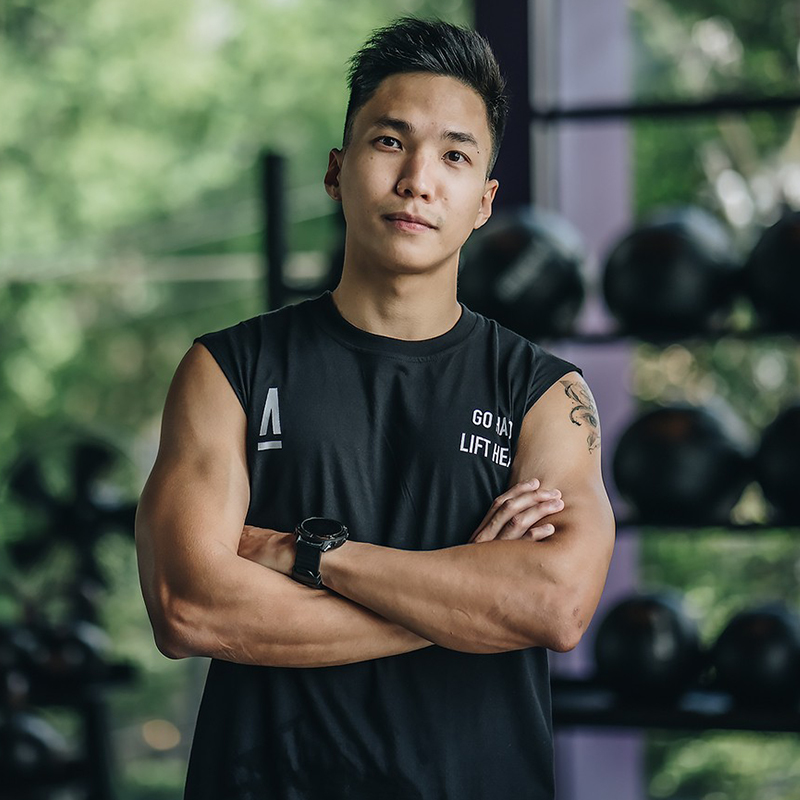 Matt Nantavong
FITNESS COACH
---
Matt has degrees in Civil engineering from Chulalongkorn University but finds his passion lies in health and fitness after years of pursuing a way to optimize his health and helping others achieve their health goals.
Matt has been working with people who struggle with losing fat, gaining muscle and maintaining their physique after achieving their goals. His approach is to find the right tool for the individual to encourage a sustainable healthy lifestyle.
Matt believes that strength is the foundation of all other health aspects such as mobility, flexibility, power and even fat loss. His focus is on getting his clients stronger on the principle of "Do as little as possible to elicit the most amount of change".
SPECIALIST AREAS
➜ Strength training for fat loss
➜ Nutrition and behavioral changes
➜ Experienced with beginners who struggle with lifestyle transformation

LANGUAGE: 🇬🇧🇹🇭
📍 Available at ALL BRANCHES