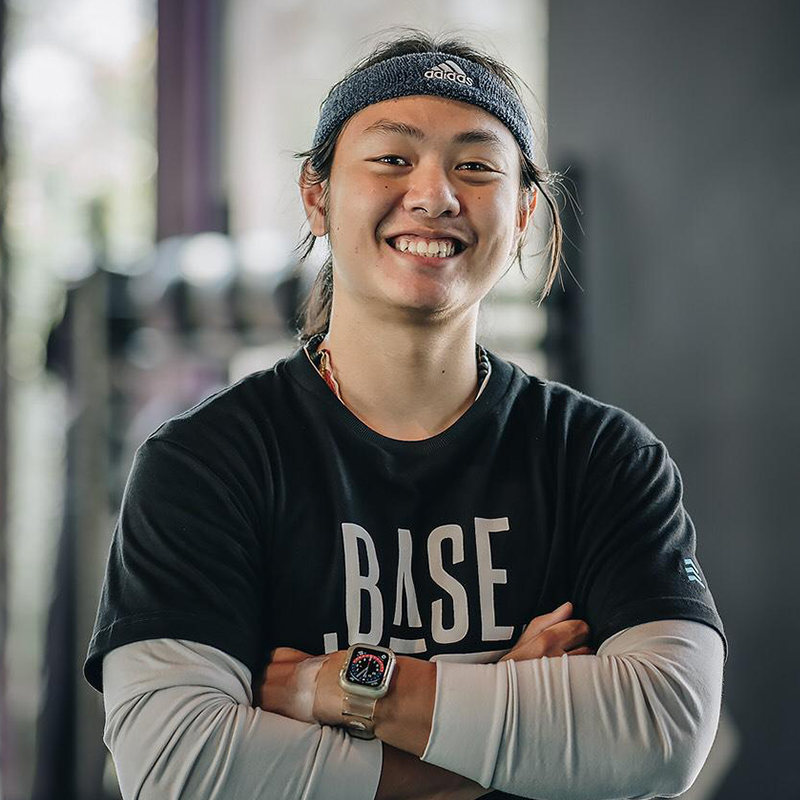 CORY FUANGKHAJORNFUNG
FITNESS COACH
---
Cory is a NASM certified personal trainer with a lifelong passion for fitness. 
Cory enjoys helping his clients get stronger through weight and endurance training. 
Cory believes that fitness is about more than just looking good in front of the mirror; it's about discovering the joy of becoming stronger, both physically and mentally.
SPECIALIST AREAS
➜ Basic Bodyweight Training
➜ Boxing & Muay Thai
➜ High Intensity Interval Training

LANGUAGE: 🇬🇧🇹🇭
📍 Available at ALL BRANCHES