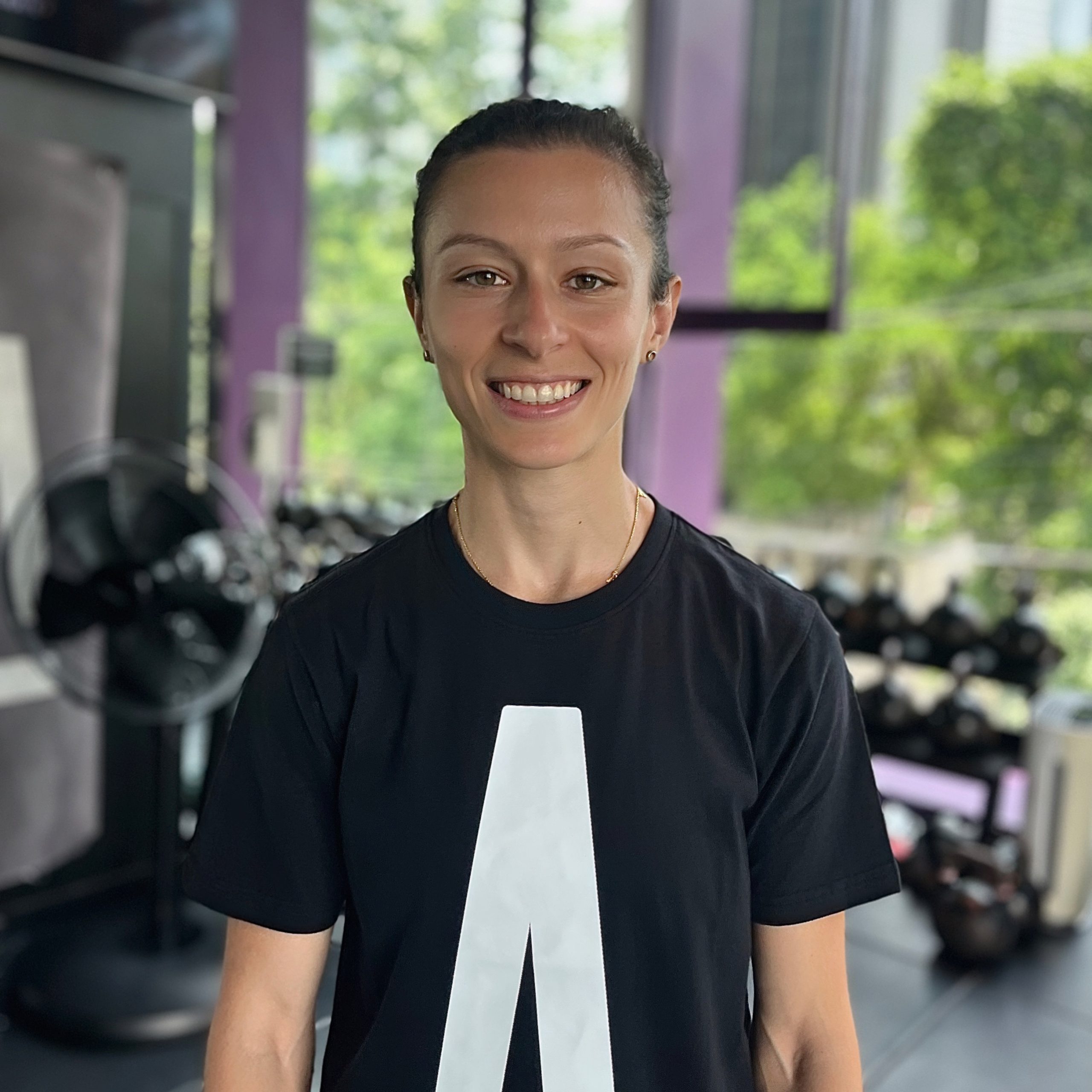 Adriana Gjidoda
FITNESS COACH
---
Coach Adriana is an NASM Certified Personal Trainer and Precision Nutrition Level 1 Coach who enjoys helping people incorporate workouts into their routines and instill lasting, healthy habits.
During her time working at Equinox (USA), one of the world's leading gyms, Adriana enjoyed working with teenagers to help them build strength and confidence, as well as professional adults who wanted to lose weight. She has a strong track record of success, helping many of her clients lose over 20lbs.
Adriana's friendly and supportive style emphasizes harmony between gym time, outdoor pursuits, and dietary choices, ensuring health remains a lifelong conversation during her sessions.
SPECIALIST AREAS
➜ Strength & Conditioning
➜ Muscle Building & Fat Loss
➜ Young Adult Strength & Fitness
LANGUAGES 🇬🇧
📍 Available at THONGLOR, LANGSUAN & SATHORN