Partner Profile: Paleo Robbie
It's Jack here from BASE, and this is the first in our Partner Profile series featuring Paleo Robbie.
BASE only partners with the best, and so we were pleased to cement a partnership with Bangkok's number 1 food delivery service on our first day of trading at BASE.
Why did we choose Paleo Robbie as our exclusive food delivery partner?
For us, it came down to these simple things:
High quality food at a price that represents great value for what you get.
Big portions – their large sizes are enough for two people – and premium ingredients.
Easy to navigate site with a reliable delivery service to office or home.
A nutritional principle that we agree with – natural, whole foods free from added sugars, preservatives and other unnatural nasties.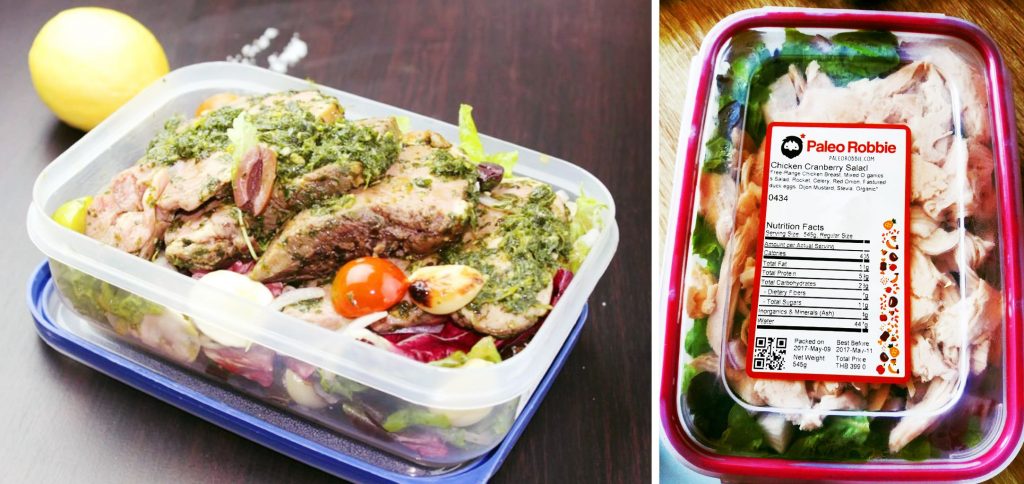 I have personally used their meal plan for over 4 years and as someone who has a busy lifestyle it's proved invaluable in maintaining a clean and consistent diet.
I'll be honest, I find it hard to make the right nutritional decisions when I'm busy and stressed. I think many people have been there – you've had a long day and you want some 'feel-good' food.
Paleo Robbie has made this much easier for me – I have my high-quality meal that tastes great waiting for me at BASE and I can just heat it up when I get back.
You'll probably see their meals in our fridge at BASE – Paleo Robbie offer free delivery to our studio for pick up, so many of our customers take advantage of this and grab them after a workout.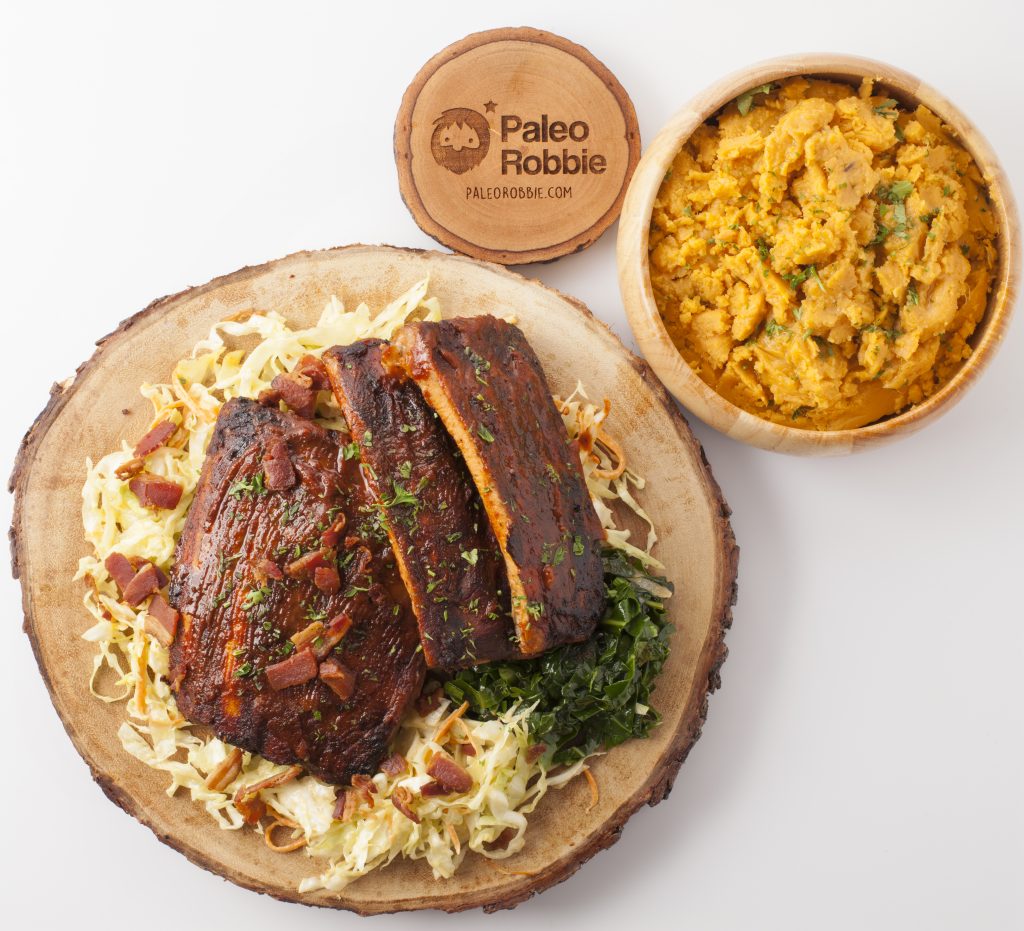 For lunch, I often have the salads which are so big I save some for snacking on later.
It actually makes clean eating easy, rather than a chore, or feeling like you're 'on a diet'.
Many of my clients have got great results from Paleo Robbie for this very reason – it gave them the structure they needed and took away the choices. Simply put – follow the meal plan they send to you and getting results is much easier.
I've recently decided to start cooking at home more as it's the best way to really understand what you're consuming, and how much.
For this, the Paleo Robbie Grocery has been perfect – usually cheaper than the supermarkets but much higher quality produce.
They have a massive range of Grocery items: fruit, veg, meat, nuts, oils, paleo snacks and bars and lots more.
Special Offer For BASE Clients
As part of our ongoing partnership, Paleo Robbie are offering BASE clients 25% off for their first week meal plan order.
Simply type in the code BASE25 to claim off your first order of any value.
Current active BASE members can use the code BASE5 for 5% off any week.