Personal Training At Your Bangkok Condo Or Hotel Gym
Want a personal trainer to come to your condo, apartment or hotel gym?
Have a great home gym set up but need some guidance on how best to hit your fitness goals?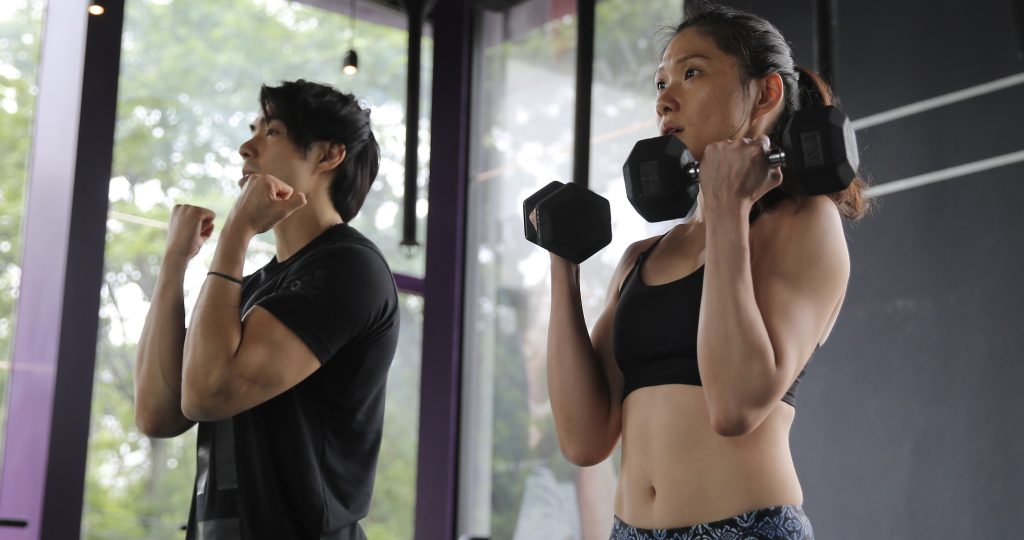 We have a team of international coaches – that speak both Thai and English – that can come to you, to help you train effectively.
Fill out the form below or read on for more information!
In our studios, we provide a great environment for training. We have the equipment, the coaching team and the vibe to get great results.
However, our mission is to make Bangkok stronger and healthier, and so we understand that not everyone can make it into one of our great personal training and group class studios.
If you prefer a personal trainer to come to your condo, apartment or house in Bangkok, then we're happy to work with you!
Here's everything you need to know to get started!
Can you send a personal trainer to my condo in Bangkok?
Yes! Although most of our training is conducted at our network of Bangkok gyms, we have many clients who prefer to train at home, or their schedules mean that traveling to our gyms is tough.
What program do you recommend for outcall personal training in Bangkok?
We usually recommend starting with a minimum of an 8 week program, two personal training sessions per week.
Other options are available, with 12-week, 24-week packages and training frequency of between two to four sessions per week. We also have flexible personal training packages available.
How much does it cost to have a personal trainer come to my home to train me?
Our standard package fees apply for outcall personal training to your condo, apartment or home. As mentioned above, we recommend starting with at least an 8-week, two times per week program.
Here you can view all our BASE Personal Training Package rates.
Please note that there is an additional fee on top of our rates that covers our coach's travel time and expense, which is 300-1000 Thai Baht extra, depending on the travel distance and time from BASE to your home, condo or apartment.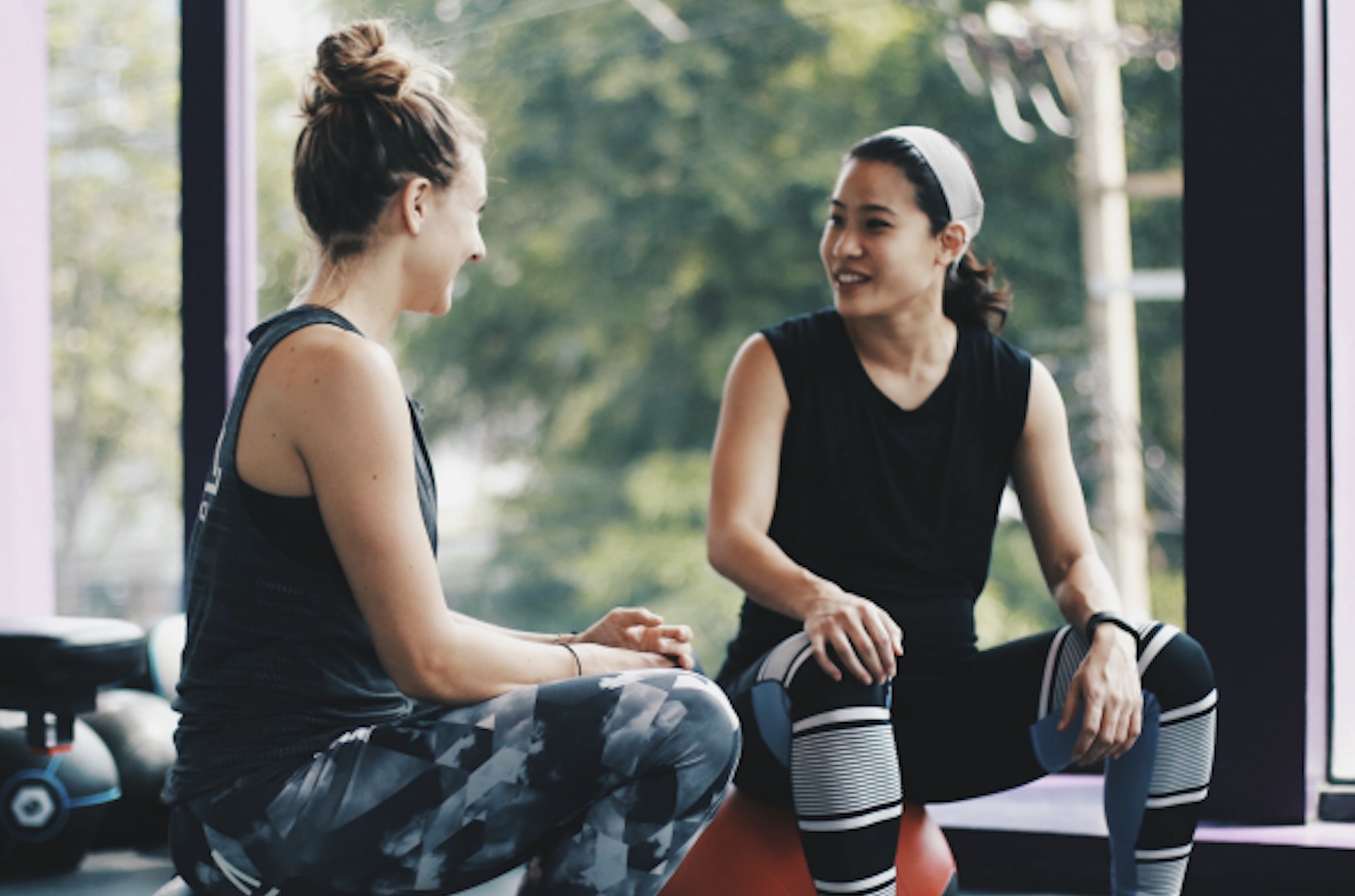 What are the advantages of training in my condo in Bangkok?
The main benefit to training in your home or apartment gym is convenience. Most condo gyms do not have the range of equipment that we have at BASE – but, if you cannot travel or have a very tight schedule, it may be better for us to send a coach to you.
Ultimately, we want to help people get fitter, healthier and stronger, so we're happy to work with what's best for you.
What equipment is required for condo-based personal training in Bangkok?
Home and condo gyms are typically not well equipped, but as long as there are some free weights such as barbells or dumbbells, then we can train clients.
Other equipment such as strength machines, cardio machines and other tools such as kettlebells and medicine balls will help our coaches deliver a session, but are not required.
We can also bring some light equipment to your condo or home gym, such as bands or a TRX.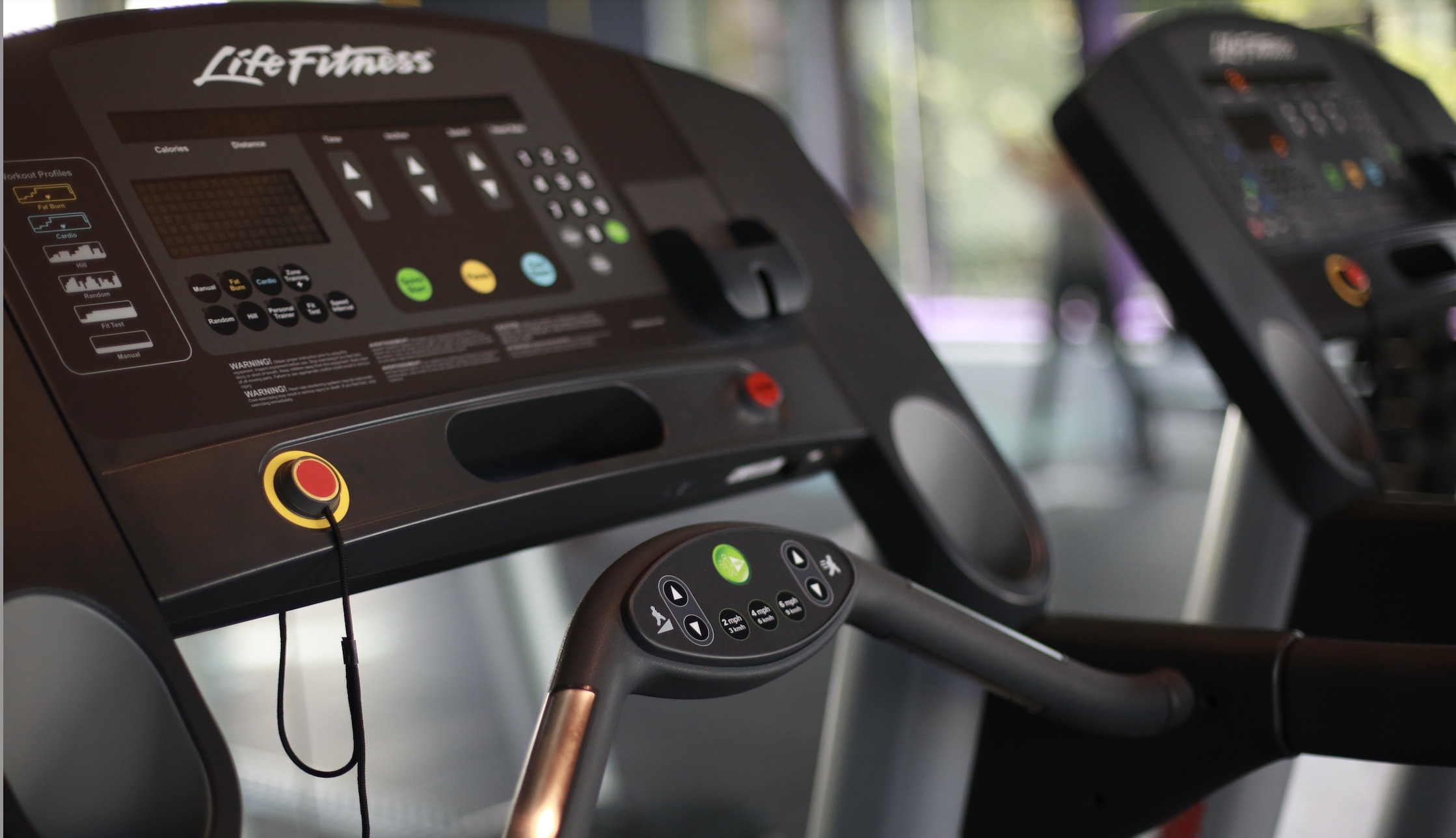 Are there any limitations or space requirements for training in my condo or apartment gym in Bangkok?
Only a small amount of space is needed, but a larger space will help to deliver a better training session.
If you're unsure if your space is suitable, you can send through pictures to our fitness management team.
Can I schedule outcall personal training sessions at my preferred time and frequency?
Yes! One of the benefits of personal training is that you get to dictate the times and days that you train.
If your schedule changes then you can cancel or move a session, we just ask for at least 24 hours' notice.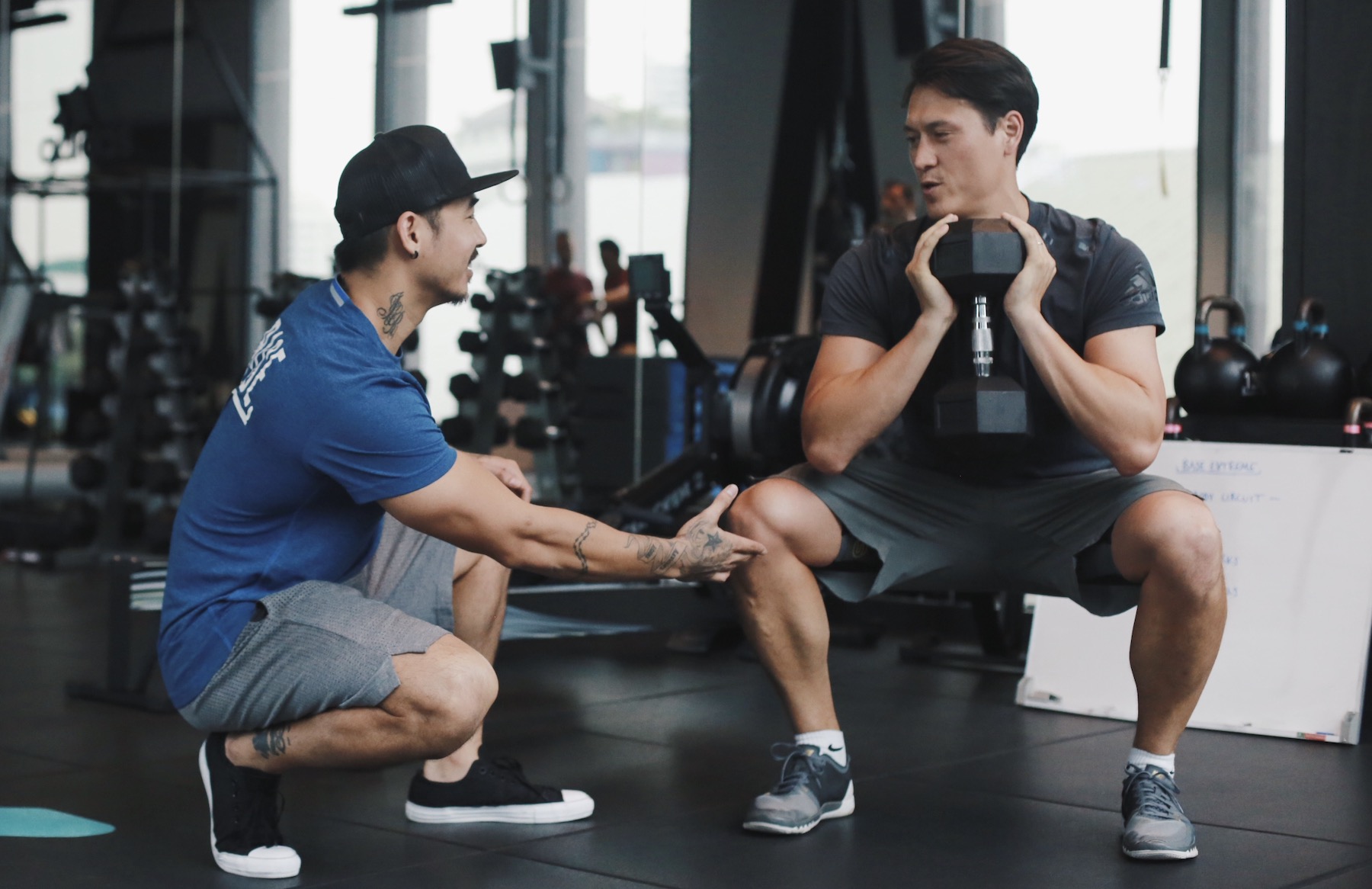 Can I combine outcall personal training with other fitness programs or services offered by BASE in Bangkok?
Absolutely! Some of our clients combine outcall personal training at their home gym in Bangkok with group classes or personal training at one of our city centre studios.
Are there any specific areas in Bangkok where condo- or apartment based personal training is available?
We are happy to send a personal trainer to your condo or home if it's within 30 minutes traveling time to one of our studios. For requests for us to travel further, please contact us.
Can I invite a friend or family member to join me for in-condo personal training sessions in Bangkok?
Yes, you can invite a friend or family member to join personal training session. We have Private Group Personal Training Programs available for two people, or you can pay a fee of 800thb per additional person, per visit.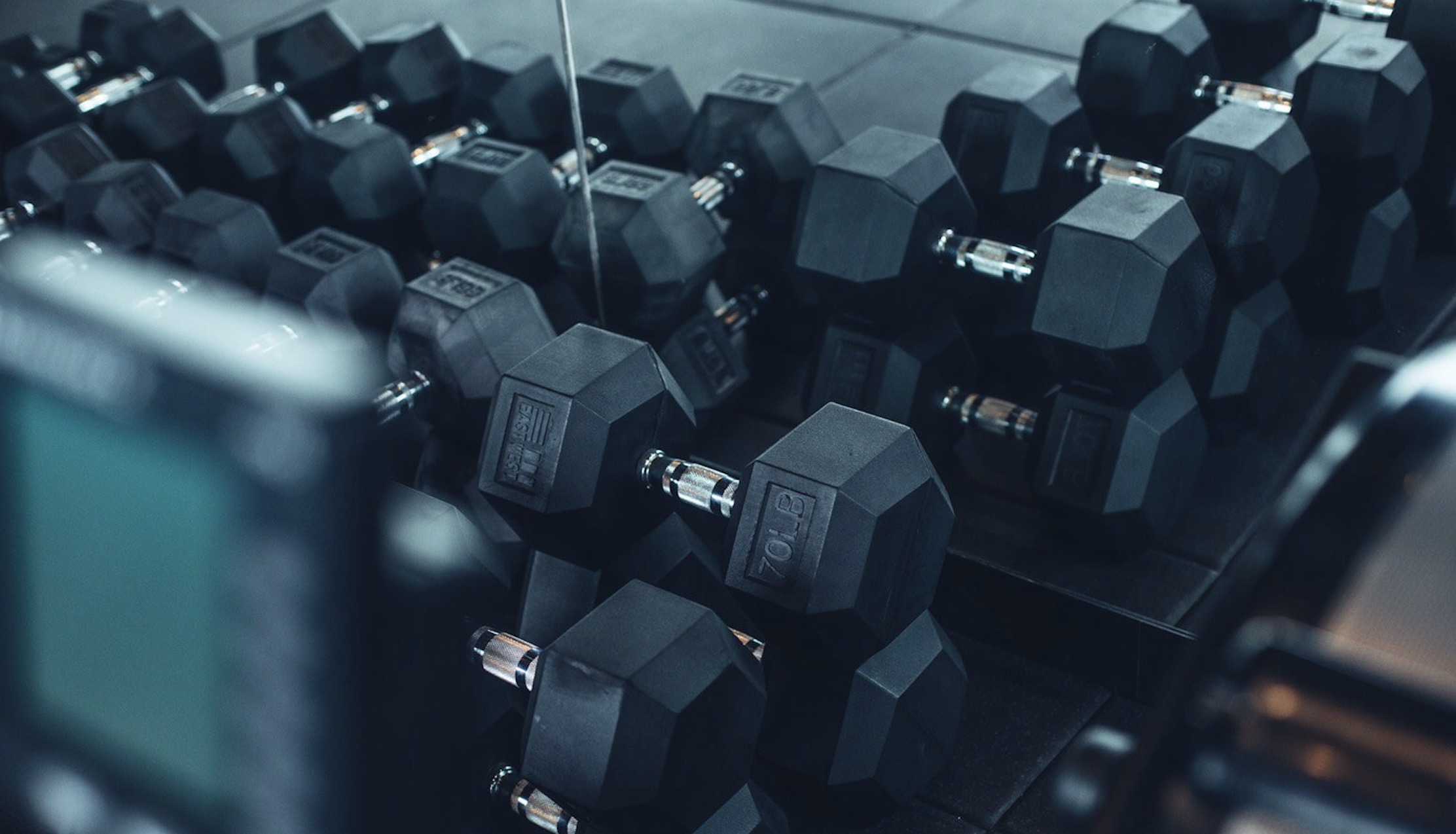 How experienced are the trainers who provide in-condo or apartment gym personal training in Bangkok?
Our fitness coaches are the best in the business. They are all fully qualified with internationally recognized certifications and have experience training clients.
View our full team of Bangkok-based personal trainers.
Can you train me anywhere else in Bangkok, like a park?
We do offer personal training in Bangkok's city centre parks, such as Benjasiri Park, Benjakitti Park and Queen Sirikit Park – as long as you don't mind the Bangkok heat!
Can I request a male or female fitness coach, or a foreign or Thai coach?
Yes, of course! It's very important to us that you're comfortable with your personal trainer, even more so as they are coming to your home's gym facilities. As part of our consultation process, we will ensure the coach we send you is a great fit!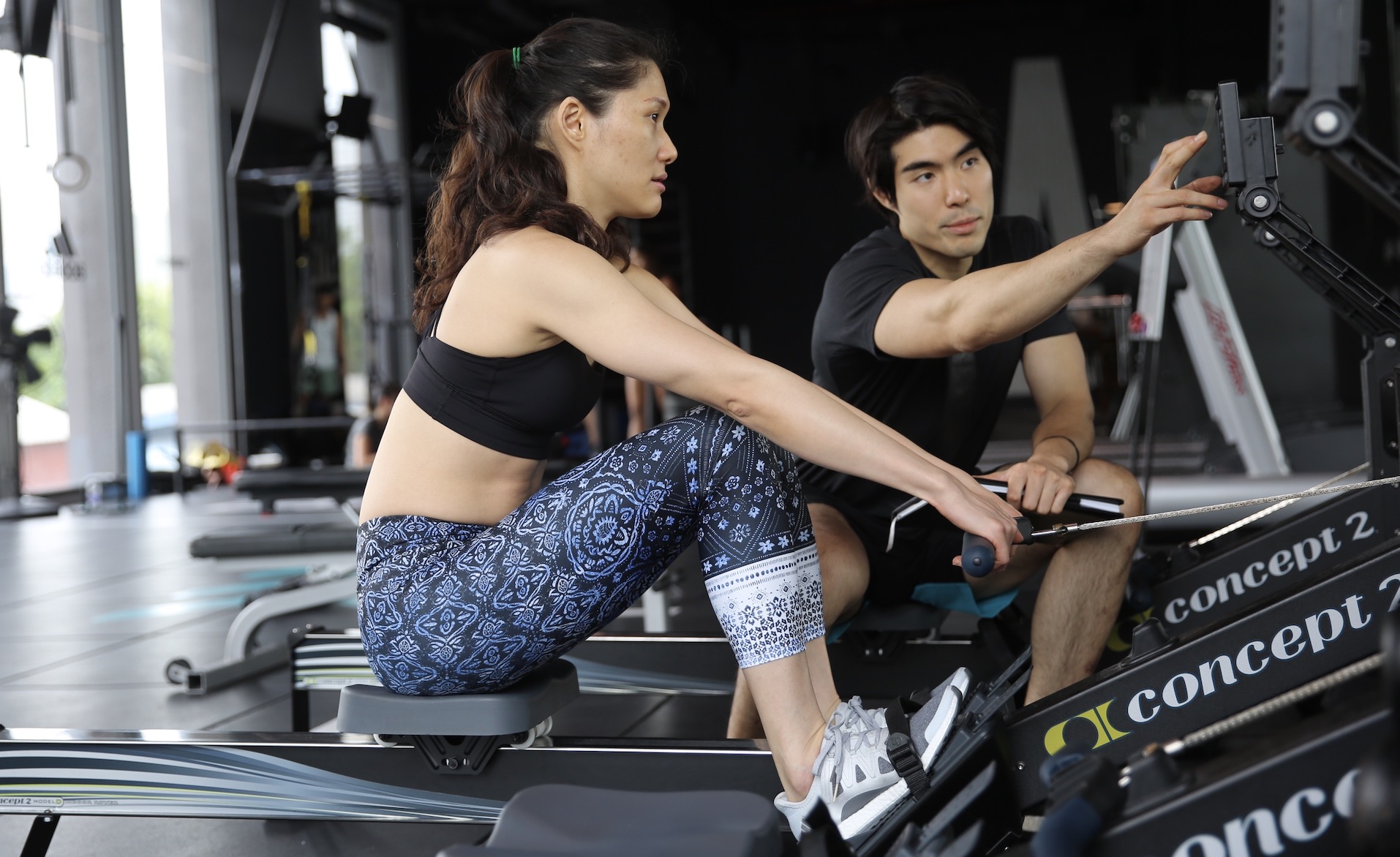 How can I get started with personal training at my home in Bangkok?
First, contact us on the form below and we'll be happy to help you get started!
Alternatively, you can contact us here or email us at team@basebangkok and the team will be in touch to help you get started with your training.
We look forward to helping you get started in your health and fitness journey!