Get The Lowdown On… Founder of BASE Jack Thomas
Jack Thomas is the founder and CEO of BASE and one of the coaches that floats between both the Sathorn and Thonglor branches.
This is the first in our new 'Getting The Lowdown On…' series of BASE coach interviews, helping you get to know these guys and girls a little better.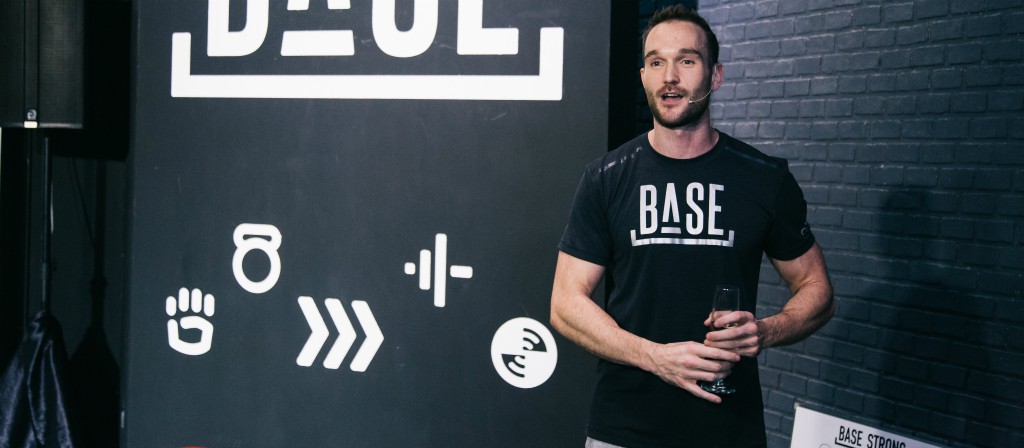 Here we go!
What's non-negotiable for you when it comes to fitness and health?
My BASE classes! I get in at least 2 every week and often as many as 4-5. I've currently been doing a lot of classes with Coach Matt and have been loving them!
What's a typical breakfast for you?
I'm not much of a morning eater actually, so I keep it light with a coffee and occasionally a small snack like yoghurt and fruit. This keeps me going 'til lunch.
How do you manage your training and diet when you're on holiday?
I'm generally pretty good with the training side on holiday and will get a beach run or local gym workout in. For nutrition, I know there will be blowout meals so I try to balance it out with some periods of fasting or eating really well.
What's your best strategy to stay motivated?
I set goals, often events like races or competitions. By focusing on race day and on doing my best, this really helps to drive my training even when I may not feel like it.
The best thing we can do for ourselves is…
Strive to live a life that you will look back on at 80 and be truly proud of (that was pretty deep for me, haha!)
What's your go-to snack?
A coconut – water and meat.
What do you do to relax?
The mere act of leaving home without my phone helps me relax, so I try to do this often. Massages also help a lot!
What's your post-workout routine?
Usually mess around and chat to my mates! I try to keep moving lightly for 20-30 minutes afterwards as this helps me with post-workout stiffness.
Sum up your dietary approach in a sentence?
70-90% clean and whole foods (mostly from Paleo Robbie) with a solid 10-30% of cheating, depending on how good I'm being!
Being a good personal trainer means…
So many things… but in a sentence: truly caring about your client's results and doing everything you can to help them achieve it – following up with them, planning their sessions well, researching on things that will help them. The best coaches I know are kind of obsessed with these things. Looking forward to hearing our other coaches' thoughts on this!
What's the biggest diet mistake or misconception?
Misconception: Eat small meals frequently to speed up your metabolism.
What are your top tips for how to keep your energy levels up?
Get enough sleep, work on being happy and fulfilled, eat nutritious food and reduce screen time as much as possible.
I believe everyone should…
Prioritize their health over almost anything else, because ultimately being healthy and strong will help your work, family and social life, as well as the overall quality of your time here.
3,2,1… GO!
Best Bangkok Healthy Eatery? Broccoli Revolution
Favorite Cheat Meal? Burger followed by cheesecake
Favorite Exercise? Kettlebell snatch
Most-hated exercise? Assault bike (love/hate)
Weird fact about you? I'm a very competent juggler – I can juggle 7 balls.
One thing you can't live without? Everyone at BASE!
We hope you enjoyed The Lowdown on Jack! Stay tuned for more BASE trainer interviews, coming soon…