The Lowdown: BASECAMP Class Profile
In our new class series, we will take a deep dive into each BASE group fitness class: the kind of equipment used, what to expect, and who it's for.
Today, we are looking at our signature group class: BASECAMP!
Check out The Lowdown class series for information on our other classes.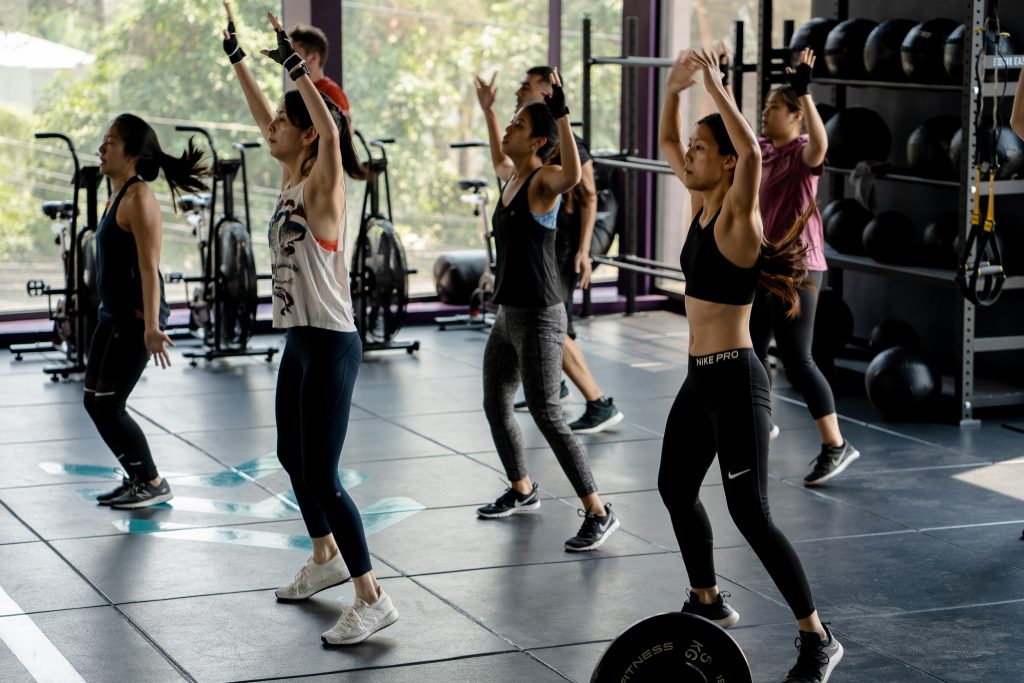 In a nutshell, what's BASECAMP?
BASECAMP is our trademark group class that delivers the BASE signature mix of HIIT and strength in 55 minutes.
Who is BASECAMP for?
BASECAMP is the perfect class for someone who wants an all-round workout, as it hits both cardio and strength. Each exercise and set in BASECAMP can be adjusted for all fitness levels.
What's the format of BASECAMP?
Our signature class is an hour long and is made up of 6 stations, each one is 5 minutes long with 2 minutes of rest in between.
The stations alternate between HIIT/cardio and strength training.
What goals will BASECAMP help with?
As it's a 50/50 split between cardio and strength, BASECAMP is great for overall fitness. The cardio stations will improve your cardiovascular capacity and the strength stations will increase muscle mass and increase strength.
In this class, you can expect to burn 500-1,000 calories. When coupled with the right dietary approach, BASECAMP is good for weight loss and fat burn.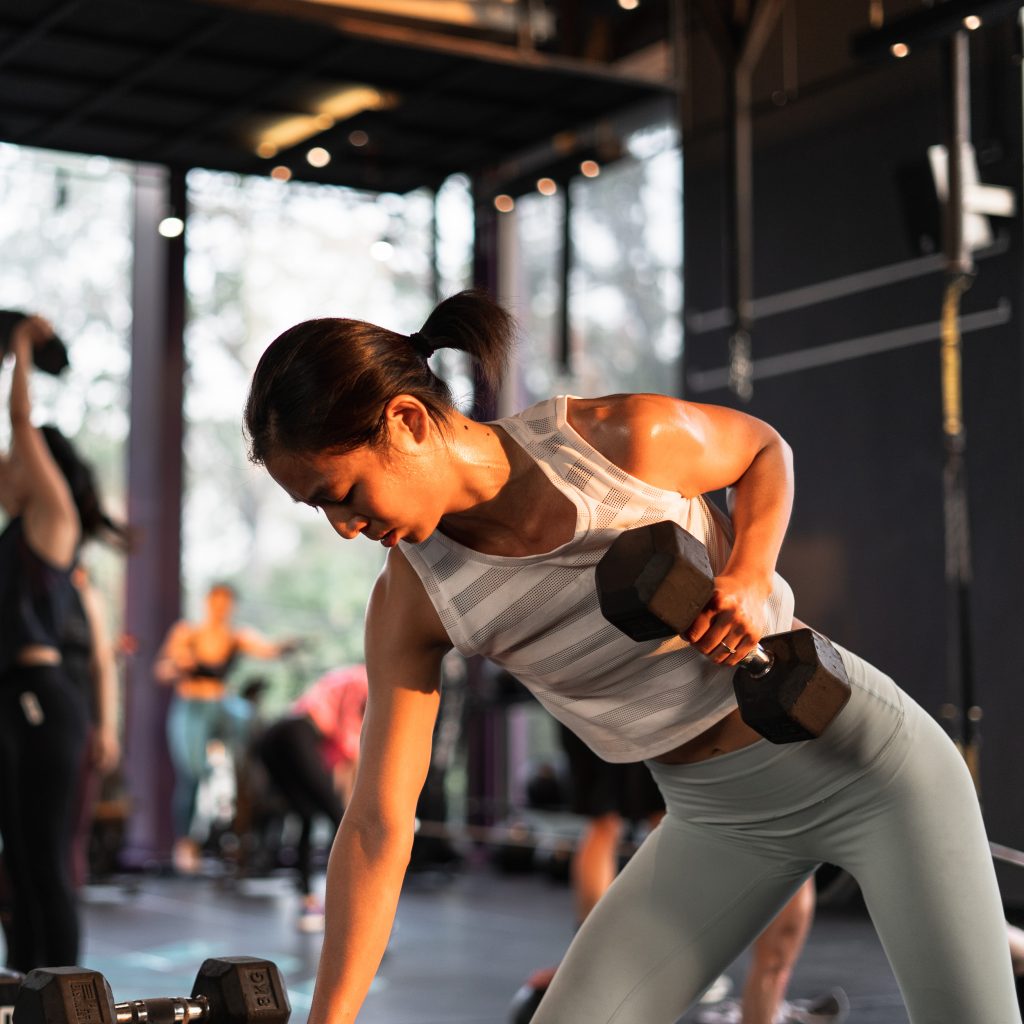 What kind of cardio equipment will I be using in BASECAMP?
The three cardio stations in BASECAMP are broken up into run, row, and bike. For these cardio stations, we follow a cycled 15-day program so you get to revisit sets to see how much your cardio and speed are improving every two weeks.
One of these cardio stations would typically be coupled with a strength exercise. For example, you might do 10 calories on the bike, alternating with 10 squat thrusters. This provides a powerful and fun cardio workout!
What kind of strength equipment will I be using in BASECAMP?
The first strength station of BASECAMP uses dumbbells. You will record your heaviest weight using our BASELINE Technology and it will also be cycled every 15 days to monitor your strength progress.
The other two stations will use a mix of kettlebells, TRX, medicine balls, bands, and barbells.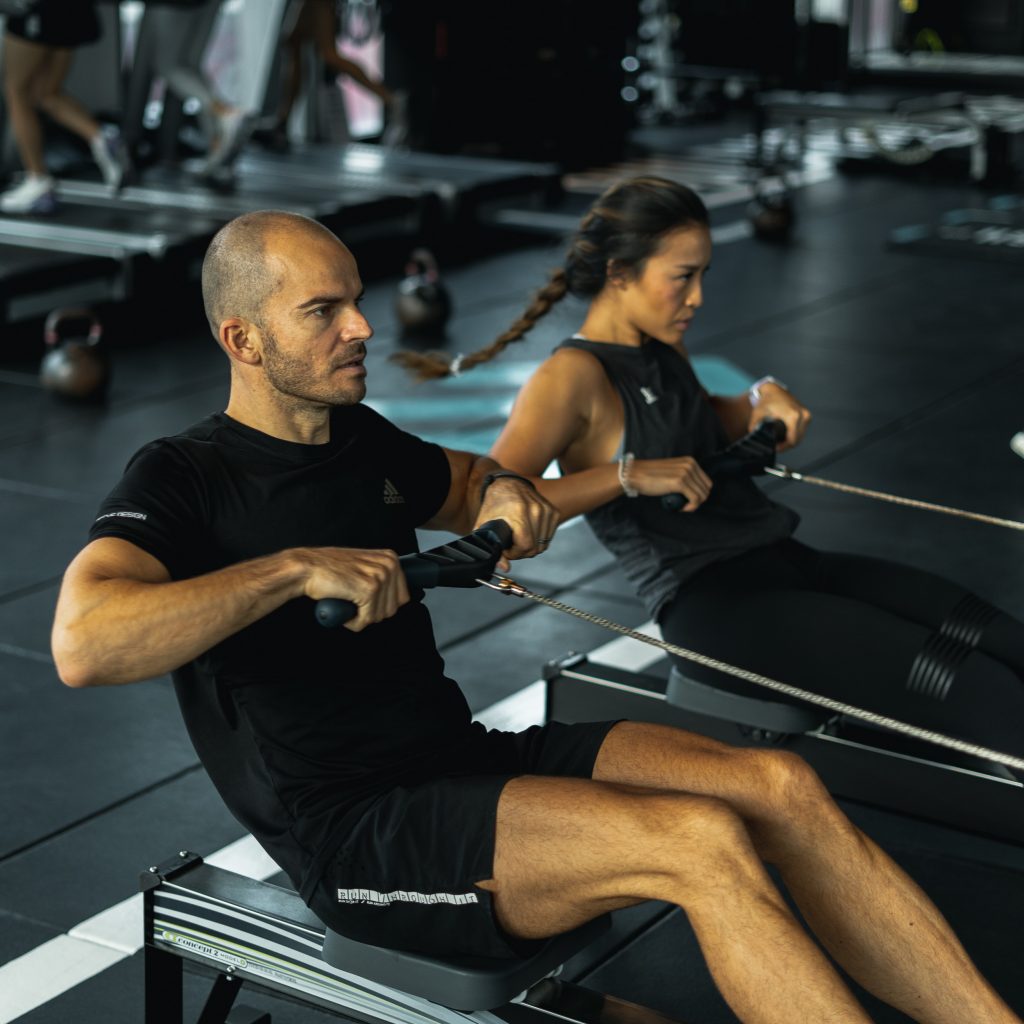 Will we be using BASELINE technology in BASECAMP?
Yes, BASECAMP offers full use of our BASELINE Technology and App with all 3 cardio stations and 1 strength exercise recorded, tracked, and monitored.
What other classes do you have?
At BASE we run a wide range of classes for every goal. Check out our Class Profile series for more information on our group fitness classes.
Why BASE group classes?
Our innovative group class concept helped us win Asia's Gym of the Year 2018 and also the ClassPass award of Bangkok's Best Studio 2020. Join our group classes and achieve your fitness goals.
I'm ready to get started with BASE fitness classes!
We recommend getting our buy 1 get 2 free offer, or you can fill out this form for our best current deals.
If there's anything we can do to help you get started, contact us and the team will be happy to help you kick off your journey!