BASE Standards For Clean & Safe Training
Last updated: Sat 30th May, 2020

This post offers the most up to date information on our cleanliness and safety standards. It will be updated as the regulations and situation changes.
We are very excited to welcome you back to BASE. We cannot wait to see you again, train with you and help you get stronger and healthier than ever.
Since day 1, it was our mission to raise the standards of the fitness industry in Asia and benchmark ourselves against the world's best studios.
These core values have guided us with our new policies and procedures which we are calling BASE Standards.
Every single member of our team is committed to providing the safest possible environment for you to train in as we reopen BASE in phases.
Rest assured, these measures will not impact the great training experience you have at BASE.
We are committed to creating a healthy and safe environment for everyone that steps into a BASE location and believe that with the support of the team and community, we can make BASE one of the safest places to be in Bangkok.
We will continue to update these procedures as the situation in Thailand develops, with safety always at the top of our priorities.
PHASE 2 OF BASE REOPENING – JUNE 1st 2020 ONWARDS
Our current phase of opening means we can offer personal training and group class, with limited numbers.
BASE Thonglor is currently open, BASE Amarin will open on 1st June.
Group classes will start on 1st June at BASE Thonglor and 3rd June at BASE Amarin.
Please note that during this initial phase of opening we will not be offering shower towels. We will offer workout towels but we kindly ask you to bring your own.
In this blog post we will outline the processes and procedures that we will be following now and in future phases of opening.
Here is a summary of our 10 key measures for ensuring BASE is leading the fitness industry in standards of cleanliness and safety.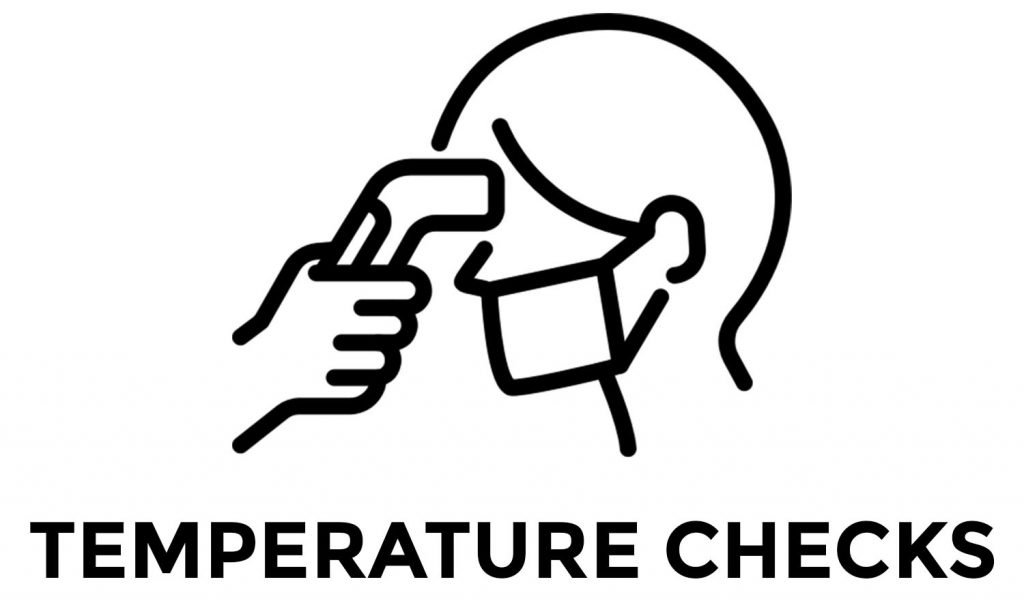 Everyone who enters BASE – both staff and members – will have their temperature checked and recorded on entry. Anyone recording a temperature of above 37.5C will not be permitted entry into BASE and is advised to seek medical assistance.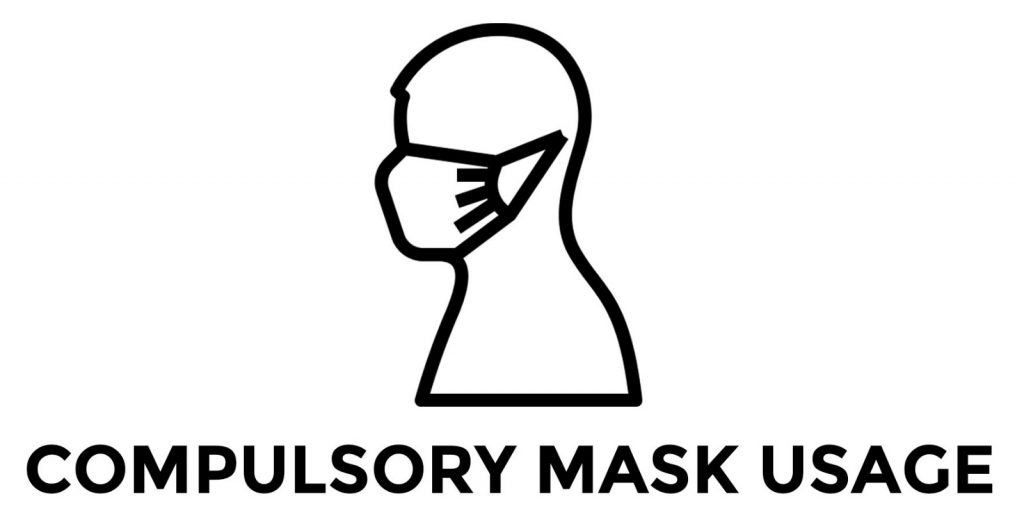 Masks must be worn in the studio by staff and members when not training. Mask usage whilst doing strenuous exercise is not recommended by the Thai Department of Health.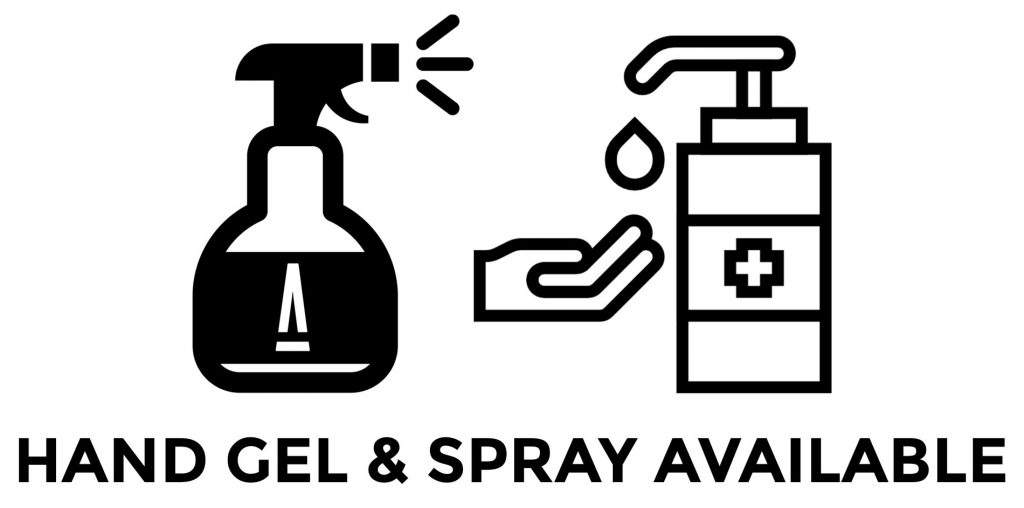 High-alcohol hand gel will be compulsory on entry and is available at many points around the studio. Sanitizer spray and cloths are available for all staff and members to use.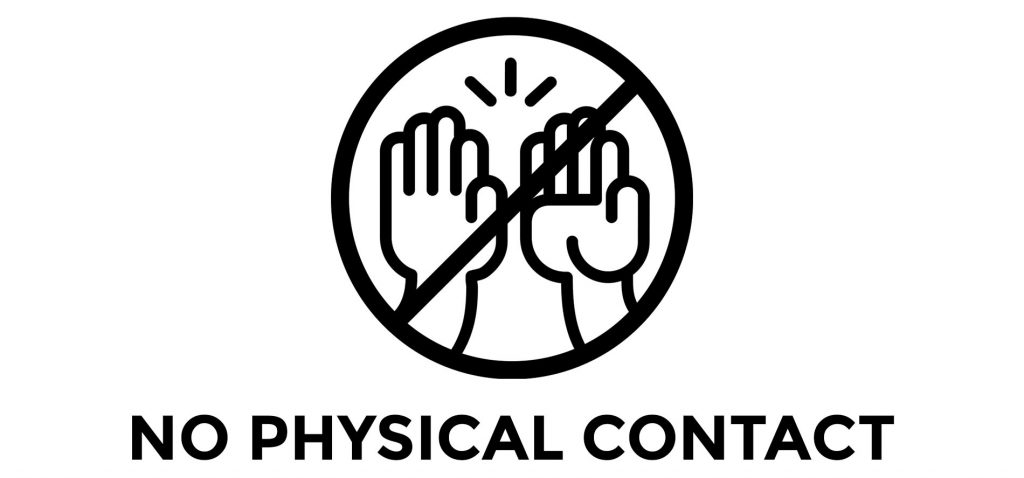 In a perfect world, we hand shake fist bump to greet. Unfortunately the world has imperfections, so for now, we are observing a strict 'no physical contact' rule.
This means no hand shakes, high fives or physical training adjustments. But don't worry – our coaches will still be able to ensure you get a 5-star session with verbal cues.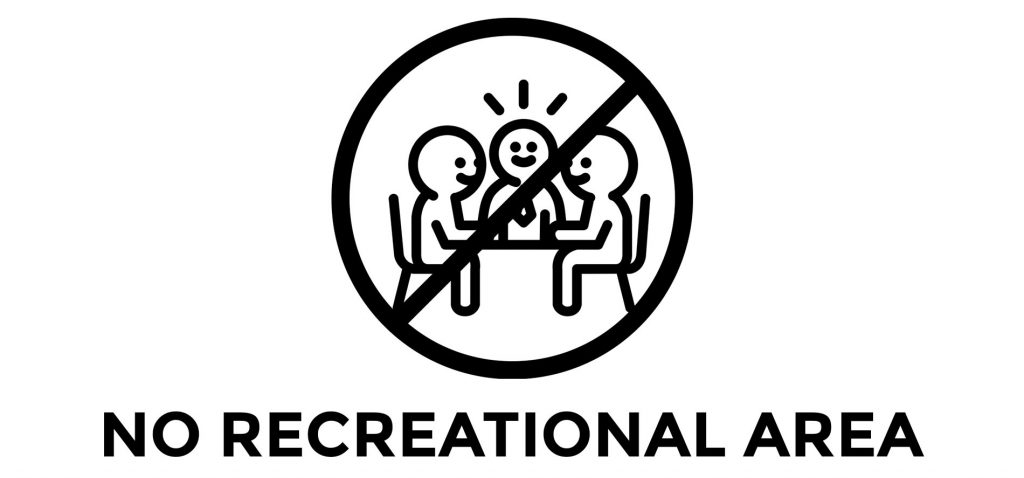 We love hanging out with you at BASE but, for now, we aim to keep the number of people in the studio at any one time to a minimum.
Please aim to come not more than 10 minutes before your session and after you've finished training, please aim to leave within 5 minutes.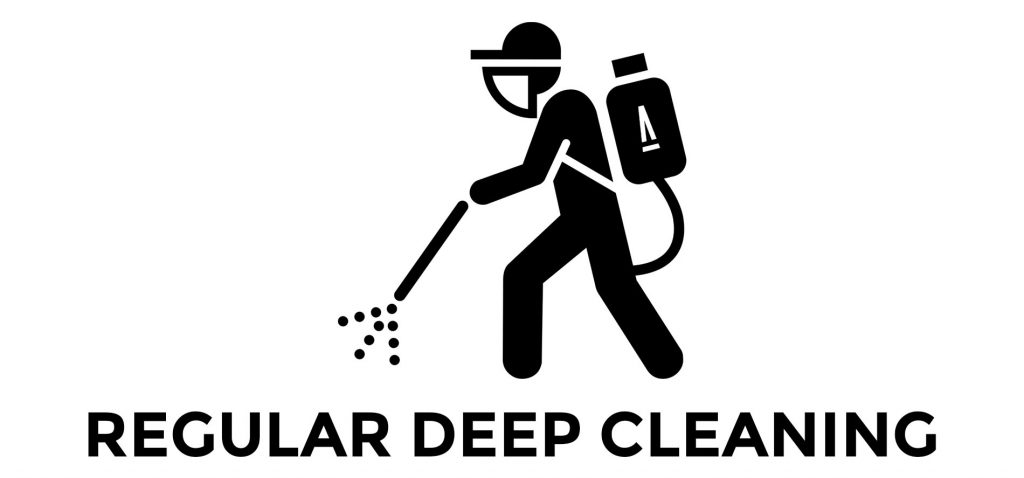 As well as regular cleaning by coaches and all staff, we will deep clean the studio regularly throughout the day with hospital-grade disinfectant that effectively kills viruses and germs.
We will also have a compulsory 10 minute break between personal training sessions so all equipment used can be thoroughly cleaned.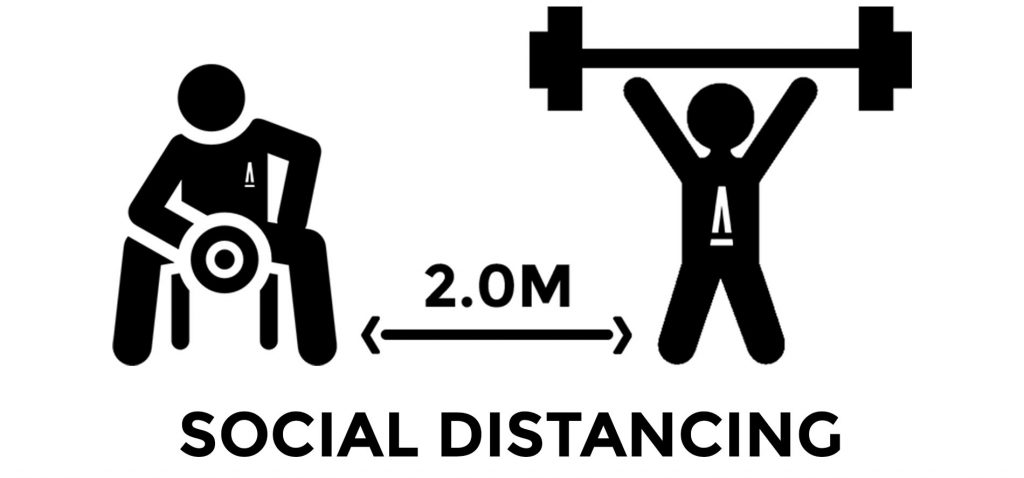 At BASE, we are blessed with big training spaces and high ceilings, which makes it easier to keep a safe distance.
As per government recommendations, we will observe 2.0m of distance between members and no less than 5 square meters of training space per person.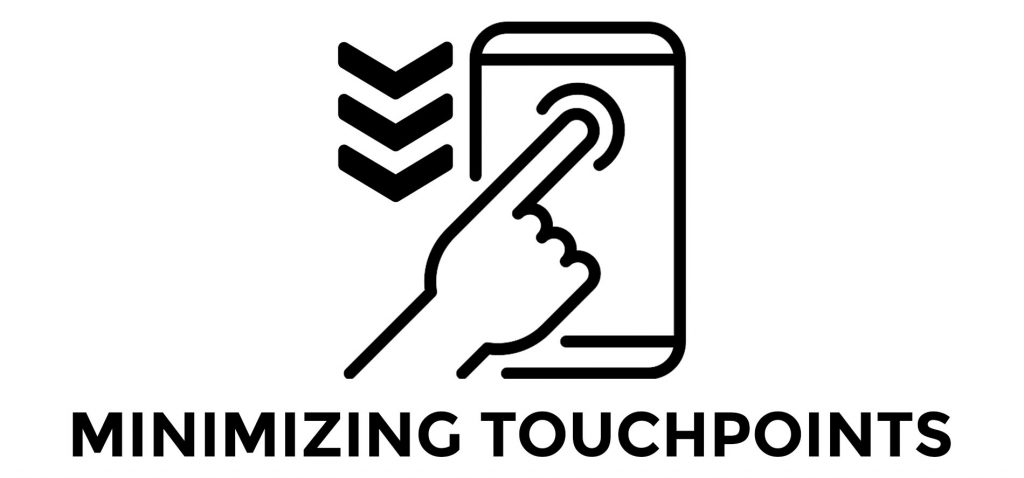 We will minimize touch points wherever possible such as signing into session or using the BASELINE technology.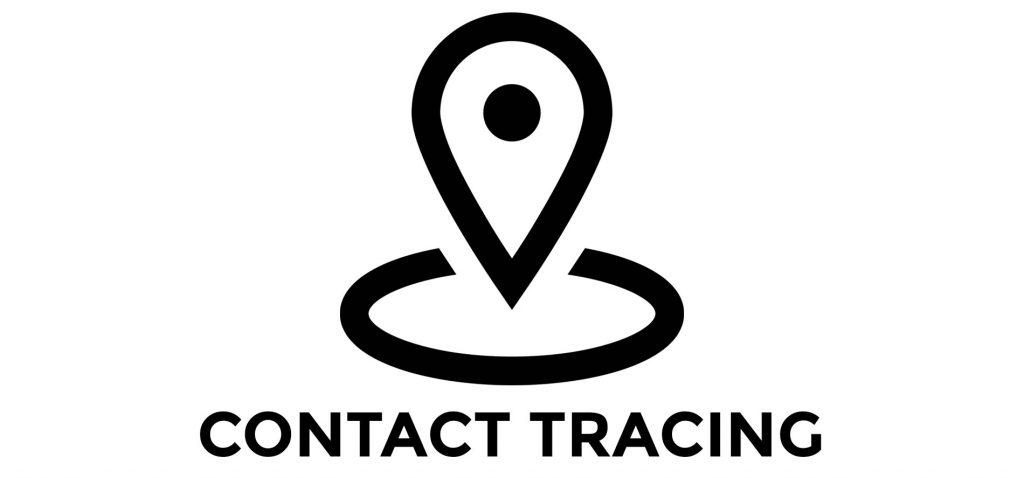 It's important that we can contact each other if we need to. All members details on our system must be fully up to date with current telephone number and email address on record. We are also registered with the Thai Chana app with QR code scan on entry for contact tracing.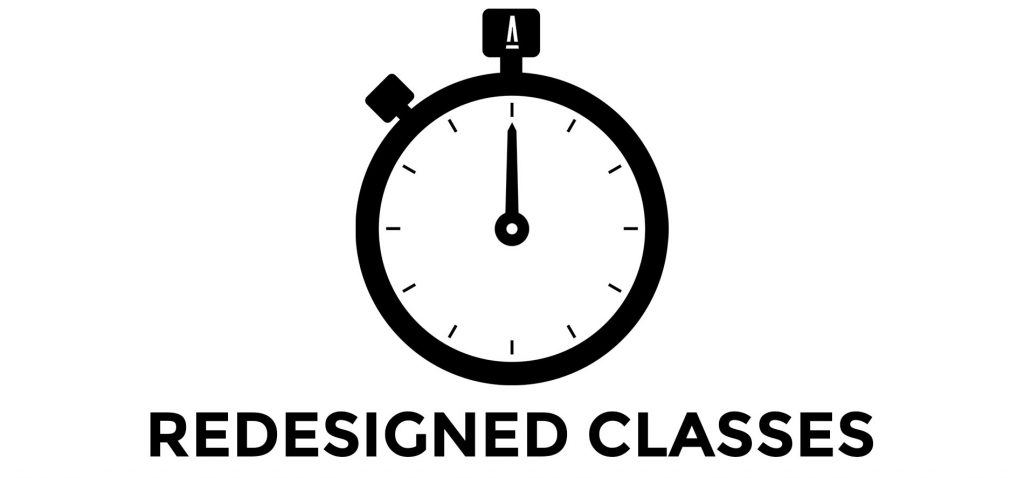 We have changing the structure of our classes to allow all equipment to be cleaned before it's used. We'll also have longer breaks between sessions so the training area and all equipment can be cleaned thoroughly.
You can check out our group class BASE standards here.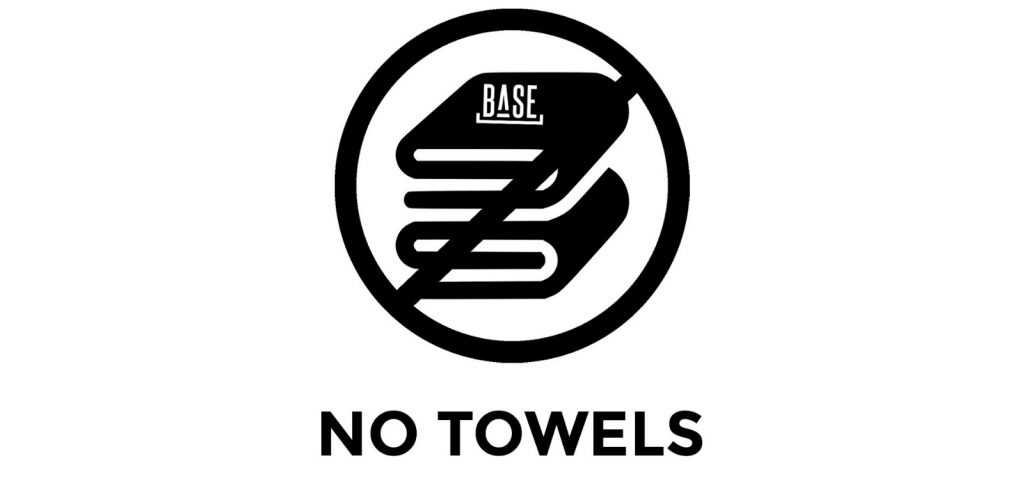 Due to government regulations, we will not be providing our complimentary towel service.
We apologize for the inconvenience and will look to bring back this service as soon as possible.
PACKAGE EXTENSIONS AND EXPIRY
We have extended all packages for the time we have been closed. We are also happy to extend your package for as long as you need if you don't feel comfortable returning to the gym yet. We get it, and that's not a problem at all. Simply reach out to the team at [email protected] and we'll be happy to help.
FURTHER MEASURES WE ARE FOLLOWING AT BASE
In addition to the 'big 10' safety and cleanliness measures, we have developed thorough and detailed operating procedures and all our staff have undergone full training.
Every single member of the BASE team and community has a duty to keep BASE as clean as possible – so thank you in advance for your assistance and understanding with these measures.
We will continue to offer online training options such as one-to-one coaching and our group class platform BASE Anywhere so you can continue training at home, if you wish.
Some of the further measures we are implementing include restricting shower usage to 2 people at any one time, optional gloves for staff and members and a strict rule of no equipment or belongings being left out.
We also kindly ask that you book your sessions in advance before coming into BASE. We will closely monitor the amount of people in the studio at any one time, so we cannot offer walk-in sessions so contact us or your coach to get the session booked in.
Please also note that any open gym or extra training outside of your booked training time is not permitted. We need to keep 10 minutes between each personal training session so unfortunately if you come late, your session will need to still finish at the time it is booked in.
Communication is vital to fighting this virus, so it's essential that members inform BASE if they are feeling unwell, if anyone close to them has been diagnosed with Covid-19 or if they've recently been abroad.
We thank you for your openness with this to ensure our community stays safe and healthy.
Our team are required to do the same and every one of our staff is covered by health insurance.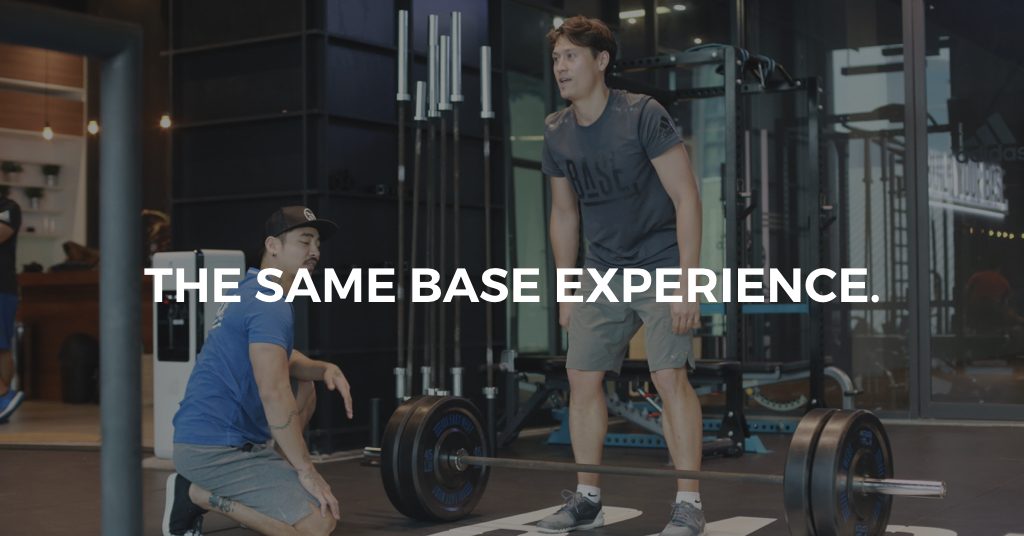 We are so excited to be able to help our members stay strong and healthy during this most important of times.
Safety is our number one priority, but it's also important to us to continue to offer a positive, fun and exciting respite from the difficulties we are all facing.
Everyone at BASE will ensure that you get that same BASE feeling when you come to our studios that you know and love.
If you have any questions or feedback, please contact us at [email protected] – we'd love to hear from you.