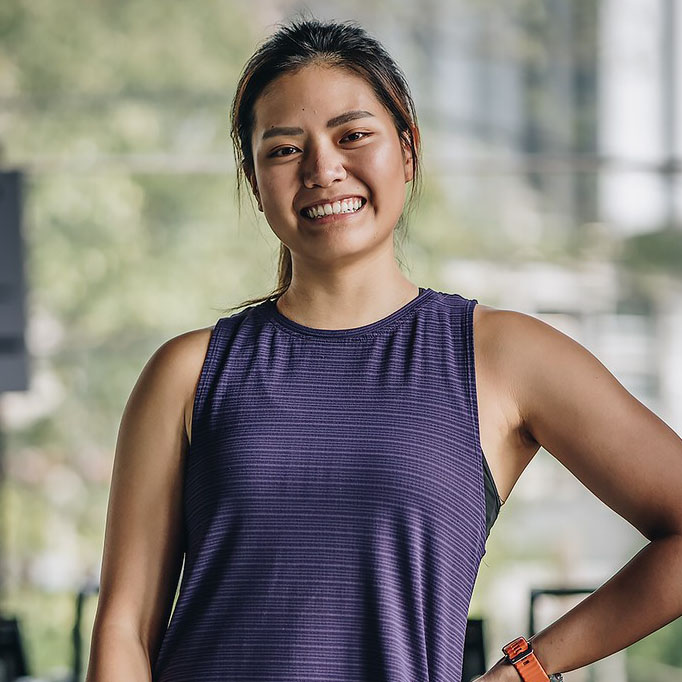 Mimi Hasdarngkul
FITNESS COACH
---
Mimi has a degree in Nutrition from New Zealand and is a certified fitness coach with the International Sports Science Association (ISSA).
She has a passion for fitness, nutrition and helping people make long-term and lasting improvements to their lifestyle.
Mimi lives by a philosophy that mindset is everything. It is important to focus more on the journey and enjoy the process rather than focusing only on the goal itself. Exercise is a celebration for what you can do, not a punishment for what you ate.
It is never too late to start your fitness journey, as long as you are determined and consistent you can push your body to do things you didn't think was possible.
Learn more about Mimi on her BASE Lowdown interview.
SPECIALIST AREAS
➜ Strength & Conditioning for Beginners
➜ Body Transformation for Women
➜ High Intensity Interval Training
LANGUAGES: 🇬🇧 🇹🇭
📍 Available at THONGLOR & AMARIN & SATHORN