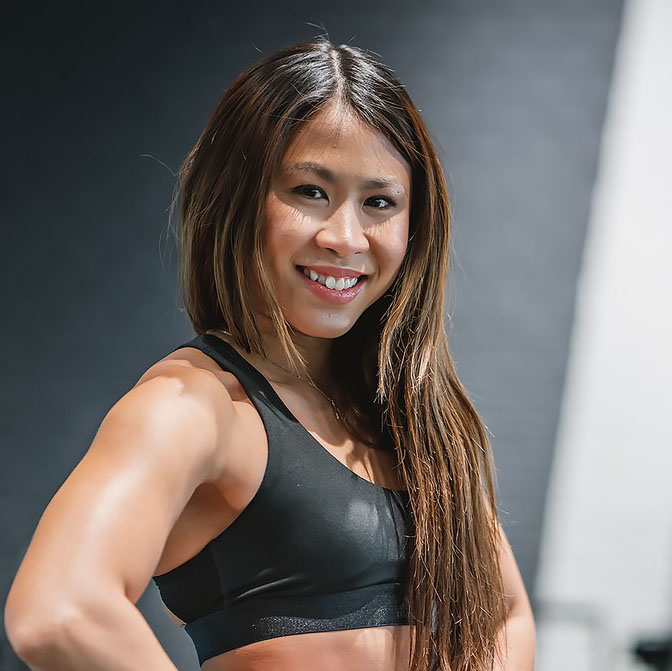 Bernice Chen
FITNESS coach
---
Bernice 'Bee' Chen is a fitness trainer and certified yoga instructor with a background in bikini bodybuilding competitions. Her training approach incorporates strength, bodybuilding, and stretching.
Bee believes that a healthy lifestyle is about consistency and eating whole foods whilst enjoying treats in moderation. Everyone's fitness journey is different but ultimately we all want to feel strong and confident from the inside out. 
Bee's philosophy is about the simple actions we take every day to get healthier and stronger. The energy and ambition we put into training and nutrition will positively influence other aspects of your life, creating healthy habits.
Learn more about Bee on her BASE Lowdown interview.
SPECIALIST AREAS
➜ Female Strength
➜ Strength Training
➜ Mind & Body Yoga
LANGUAGES: 🇬🇧 🇨🇳
📍 Available at LANGSUAN & SATHORN