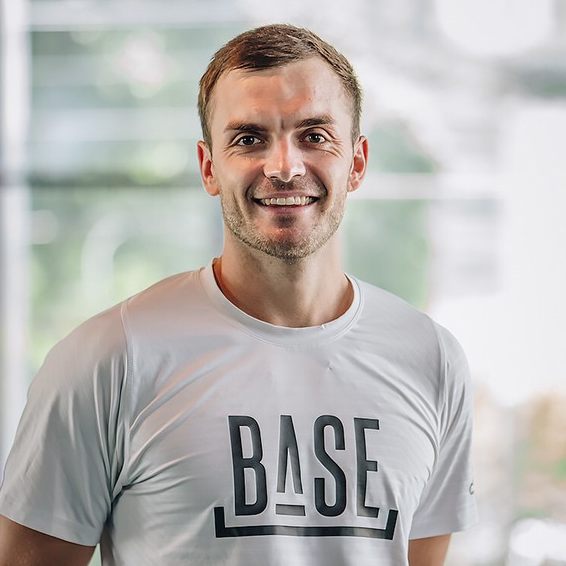 Adam Currington
FITNESS COACH
---
Adam holds a degree in Physical education from the University of Bedfordshire (UK). Adam has been involved in youth sport & fitness for over 10 years and currently teaches at St Andrews International School in Bangkok.
Adam likes to work with athletes of all levels who are ready to make a commitment to themselves and work hard to achieve their goals. He's passionate about helping people get fitter and stronger by focusing on how this will improve their daily lives.
Adam focuses on creating a goal-oriented environment by setting personal goals and using performance indicators to keep you on track to achieve them.
Learn more about Adam on his BASE Lowdown interview.
SPECIALIST AREAS
➜ High Intensity Cardio training
➜ Improved Sport and Athletic Performance
➜ Youth Sport Athletes
LANGUAGES: 🇬🇧
📍 Available at AMARIN & THONGLOR