BASE Lowdown: Personal Trainer, Coach June
Getting the Lowdown on BASE personal trainer and group class coach, June.
Her strong passion for fitness since she was young, has led her to pursue a career in the fitness industry. Helping and motivating clients to reach their goal is truly rewarding for her, this reflects in her individualized and precise training style.
Learn more about June's training style on her BASE Team profile page.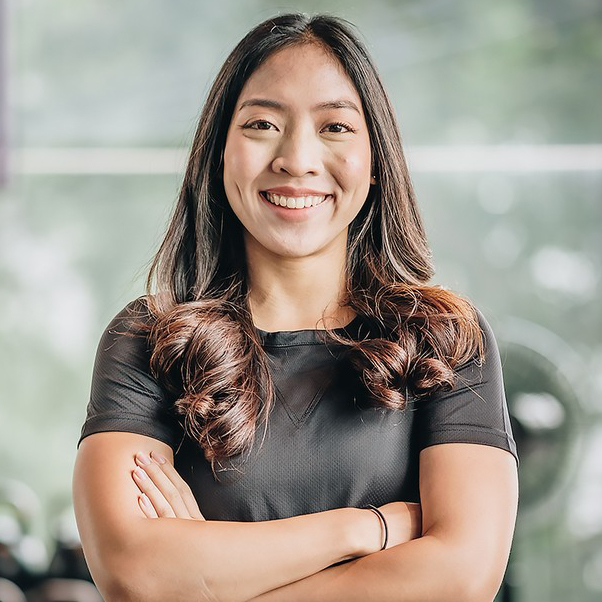 What's non-negotiable for you when it comes to fitness and health?
Consistency. There's no quick fix or lasting results without maintenance. Consider fitness and health as a lifestyle change. Experiment with everything until you find something that you enjoy doing.
What's a typical breakfast for you?
Tuna toasted sandwich and a cup of coffee. Fast and protein-packed.

How do you manage your training and diet when you're on holiday?
I don't, it's time off for me. Nevertheless, I like to include some activities in, not because I feel like I need to train, but because I love being active.

What's your best strategy to stay motivated?
Set a goal, create an actionable plan, and follow it. Don't forget to revise it every now and then. But seriously – just do it!

The best thing we can do for ourselves is…
Talk to yourself like you would to someone you love

What's your go-to snack?
Banana, yoghurt, or jelly drink

What do you do to relax?
Take a nap, watch TV series, drink boba milk tea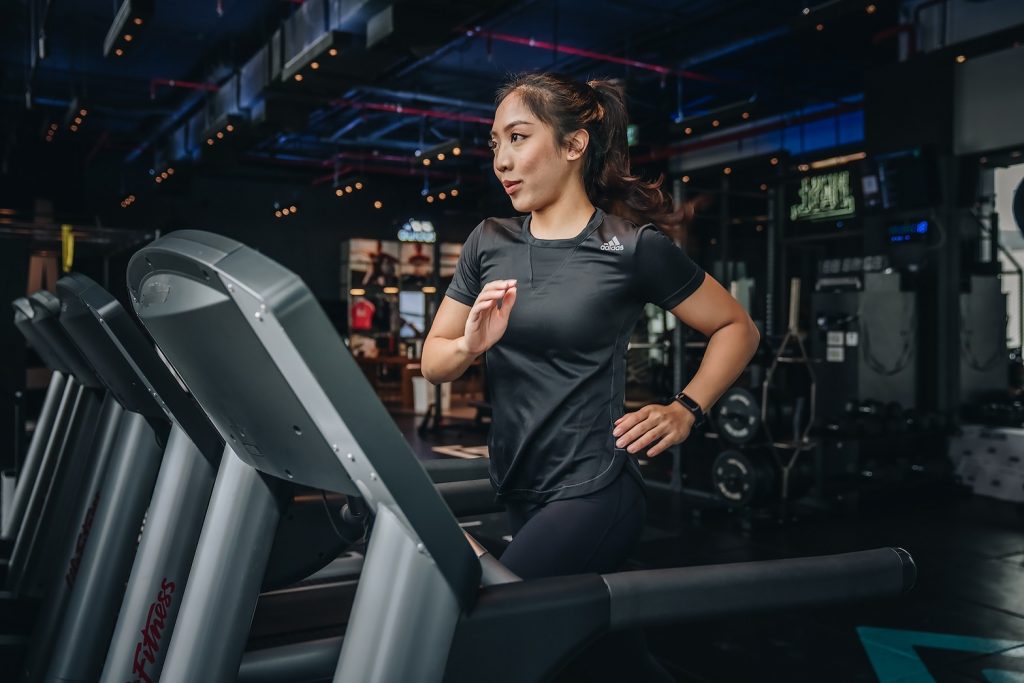 What's your post-workout routine?
Stretch, foam roll, shower – I sweat like hell!

Sum up your dietary approach in a sentence?
Eat and drink in moderation.

Being a good personal trainer means…
Understanding that everyone is different and will need a personalized approach

What's the biggest diet mistake or misconception?
You need to do Keto or IF to lose weight

What are your top tips for how to keep your energy levels up?
Having a good night's sleep

I believe everyone should…
Fall in love with taking care of themselves. It's the only place we will always live in.
---
"Fall in love with taking care of themselves. It's the only place we will always live in. "
-June
---
3,2,1… GO!
Best Bangkok Healthy Eatery? Farmfactory
Favorite Cheat Meal? Bonchon Chicken
Favorite Exercise? Functional training / Rhythm cycling
Most-hated exercise? Assault bike
Weird fact about you? I'm secretly scared of plugging appliances into a live socket. I wish every place had an on/off switch.
One thing you can't live without? Ketchup