BASE Lowdown: Personal Trainer, Coach Mimi
Get to know BASE personal trainer and group class coach, Mimi.

Mimi is an ISSA certified coach and has a degree in Nutrition from New Zealand. She incorporates her passion for fitness and education in nutrition to help people improve their lifestyle.
Learn more about Mimi's training style on her BASE Team profile page.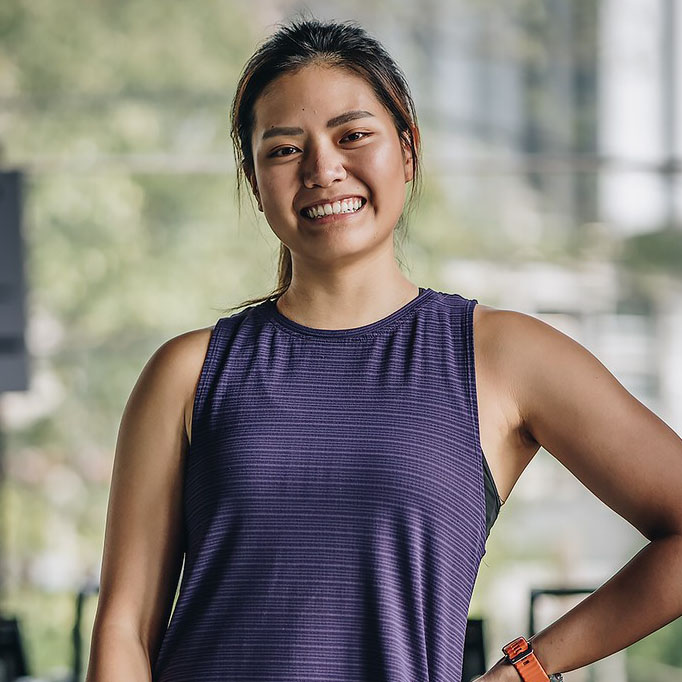 What's non-negotiable for you when it comes to fitness and health?
Correct form and eating enough veggies.
What's a typical breakfast for you?
I don't usually feel hungry in the morning so I always have black coffee. But sometimes when I am hungry I'll have berries with a protein shake and some nuts.
How do you manage your training and diet when you're on holiday?
I always do a lot of activities during the holiday and walk around the city. I also love to explore healthy restaurants and see what they have to offer.
What's your best strategy to stay motivated?
I think to myself, it's not always easy but it's always worth it.
The best thing we can do for ourselves is…
Take care of our bodies.
What's your go-to snack?
Fruit and nuts.
What do you do to relax?
A good massage, but don't crack my back!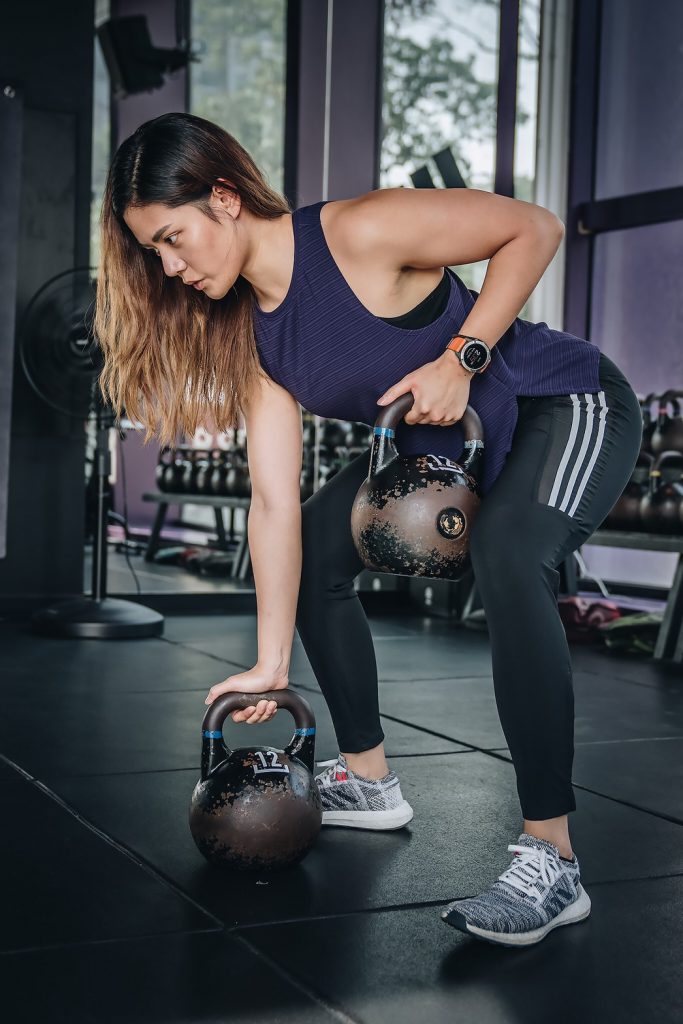 What's your post-workout routine?
Drink plenty of water and have a protein rich meal.
Sum up your dietary approach in a sentence?
Eat mostly whole foods and eat what you crave in moderation.
Being a good personal trainer means…

Caring, understanding and keeping in contact with clients out of training hours and keeping their nutrition in check.
What's the biggest diet mistake or misconception?
Non-fat foods help you lose weight.
What are your top tips for how to keep your energy levels up?
Keep moving and drink enough water.
I believe everyone should…

Love and take care of your body because you only have one.

---
"I think to myself, it's not always easy but it's always worth it. "
-Mimi
---
3,2,1… GO!
Best Bangkok Healthy Eatery? Oh Ka Jhu organic salad
Favorite Cheat Meal? Chicken nuggets and donuts
Favorite Exercise? Squat
Most-hated exercise? Assault bike
Weird fact about you? I eat avocado with maggi
One thing you can't live without? My family and my water bottle