BASE Lowdown: Personal Training Coach Lee
Coach Lee is a Korean ACE certified personal trainer and health coach, specializing in women's health and youth training. Her warm and friendly personality has made her a big hit at BASE. Lee is passionate about helping you achieve your goals by finding the most effective mix of training and nutrition for you. Learn more about Lee and her style of personal training on her BASE Team profile page.
What's non-negotiable for you when it comes to fitness and health?
The "Lose 10kg in 2 weeks type of body transformation."
What's a typical breakfast for you?
An apple with Greek yogurt
How do you manage your training and diet when you're on holiday?
Enjoy my adventure with activities and eat whatever I want?
What's your best strategy to stay motivated?
I remind myself of the positive feelings of reward and the negative feelings of regret.
The best thing we can do for ourselves is…
Love yourself like your mom loves you. (make sure you eat right, sleep well and stay happy,)
---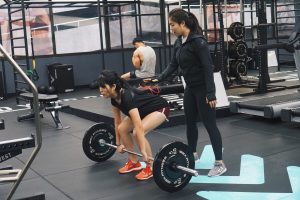 "Love yourself like your mom loves you. (make sure you eat right, sleep well and stay happy,)"
-Lee
---
What's your go-to snack?
Sweet potato!
What do you do to relax?
Getting ALL KINDS OF MASSAGEs.
What's your post-workout routine?
I zone out for a while, usually like 10 mins.
Sum up your dietary approach in a sentence?
Due to my bikini competition prep, I have 150 grams of chicken breast with 200grams of sweet potatoes and 100 grams of vegetable every meal 4 times a day with some supplement like Omega 3 and Vitamins.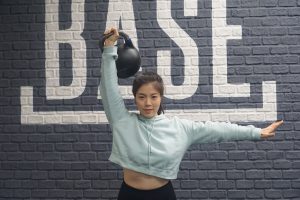 Being a good personal trainer means…
Knowing each individual clients' weaknesses in order to improve upon them. Along with knowing their strengths to make them even better through an individualized training program.
What's the biggest diet mistake or misconception?
The fat we consume from food becomes the fat on our hips.
What are your top tips for how to keep your energy levels up?
Go back to the basics. Eat well, sleep well and train well.
I believe everyone should…
love oneself and live life to the fullest with a healthy body and mind.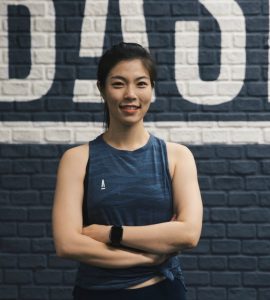 3,2,1… GO
Best Bangkok Healthy Eatery? Broccoli revolution
Favorite Cheat Meal? Korean Chi Mac (치맥, Korean fried chicken with beer)
Favorite Exercise? Deadlift
Most-hated exercise? Air bike
Weird fact about you? I am really tough but no one knows it.
One thing you can't live without? Air