BASE Lowdown: Personal Trainer, Coach Jomjam
Getting the Lowdown on BASE group class coach, Jomjam.
Jomjam's passion for fitness and sport is reflected in her training style which aims to to help clients improve their performance and maintain a healthy lifestyle with a training and nutrition approach that is fun and sustainable.

Learn more about Jomjam's training style on her BASE Team profile page.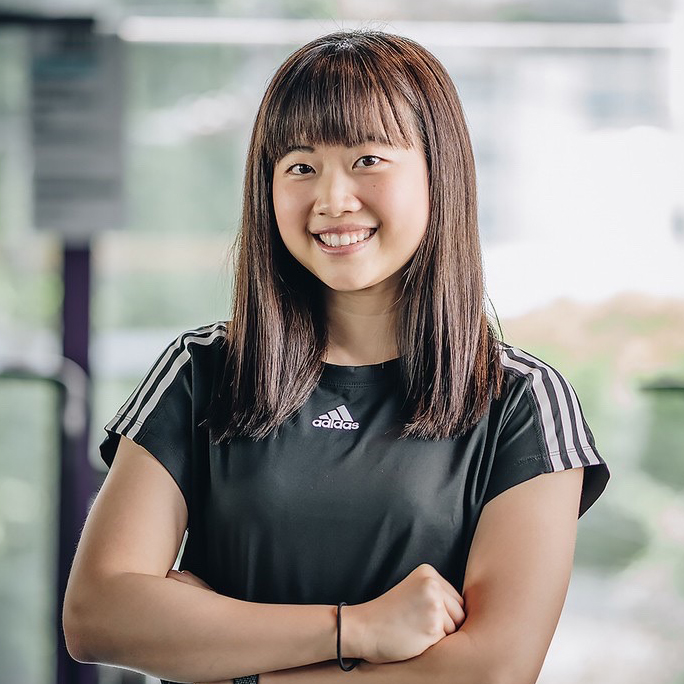 What's non-negotiable for you when it comes to fitness and health?
Having balance in both diet and exercises. Get enough sleep, eat more fruits/veggies and enjoy exercising.

What's a typical breakfast for you?
Soft boiled egg, greek yogurt or plant milk with cereal and homemade beetroot & carrot juice.

How do you manage your training and diet when you're on holiday?
If the hotel has a gym or enough space to run, I will go for a morning run with my dad. But if not, I just try to walk and stay active. Food will be more relaxed, as calories don't count when on holiday 😛
What's your best strategy to stay motivated?
Try to think of the end goal and the feeling once you've achieved it.

The best thing we can do for ourselves is…
Don't let negative thoughts ruin your day. Love yourself and smile to yourself often.

What's your go-to snack?
Fruits, any crispy snacks and 90% dark chocolate.

What do you do to relax?
Cuddle with my dog all day, listen to music and play guitar.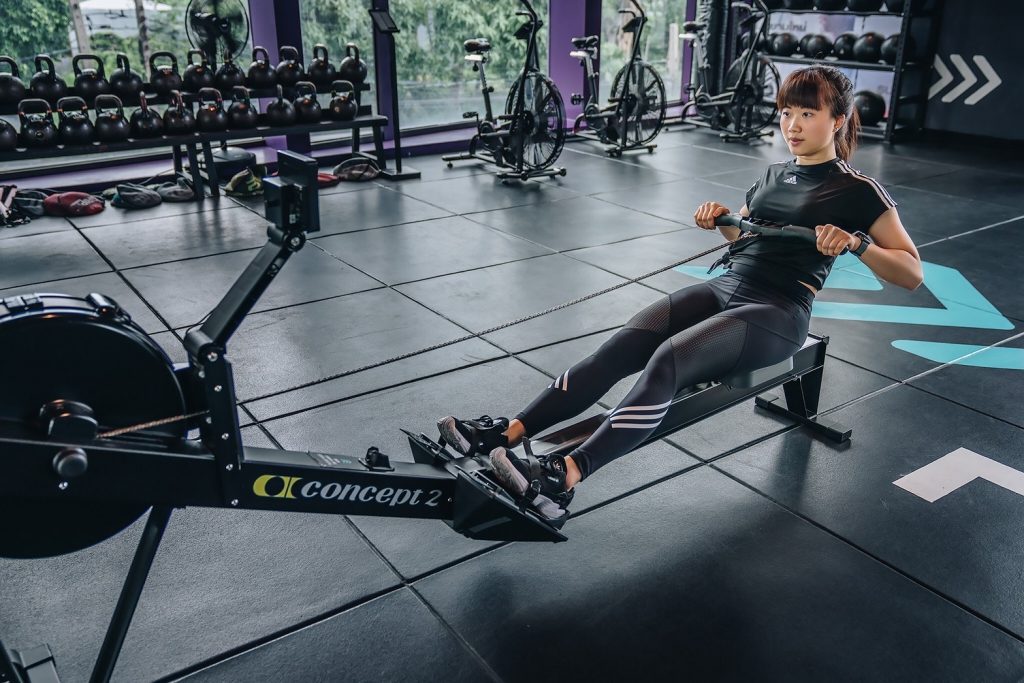 What's your post-workout routine?
Drink water and think about what to eat in the next meal.

Sum up your dietary approach in a sentence?
Anything with an adequate amount of carbs, protein and fat whilst making sure I get in a lot of veggies!

Being a good personal trainer means…
Being a great coach means understanding that every client is different and, ultimately, being able to help them achieve their goals.

I think the best personal trainers have the ability to communicate and educate their clients to have a healthy and active lifestyle outside the session as well. We only see our clients for a few hours a week, so for best results it's important the right habits are established.

What's the biggest diet mistake or misconception?
That it's good to skip dinner as a weight loss strategy.

What are your top tips for how to keep your energy levels up?
Sleep before midnight and eat your favourite foods once in a while.

I believe everyone should…
Enjoy every second of your life. Life can be good and also bad, but it never goes back. Do the things that make you happy even if it's just small. The most important thing is to stay in and enjoy the present moment.
---
"Don't let negative thoughts ruin your day. Love yourself and smile to yourself often."
-Jomjam
---
3,2,1… GO!
Best Bangkok Healthy Eatery? Plantiful (Sukhumvit 61)
Favorite Cheat Meal? Thick cut french fries and dark chocolate ice-cream!
Favorite Exercise? Running and Muay Thai
Most-hated exercise? Definitely Airbike!
Weird fact about you? I'm scared of pigeons. If they fly over my head, I'll cry.
One thing you can't live without? Family, food, music and exercise.