BASE Lowdown: Personal Training Coach Chort
Getting the Lowdown on personal trainer Chort. BASE Coach Chort is from Thailand but was raised in Australia, so expect an Aussie accent and shaky Thai (he's currently learning Thai language from the BASE staff). Learn more about Chort's style of Personal Training on his BASE Team profile page.
What's non-negotiable for you when it comes to fitness and health?
Posture exercises
What's a typical breakfast for you?
Eggs and rice
How do you manage your training and diet when you're on holiday?
Train in the morning and make healthier choices during the day. Have activities like hiking or swimming.
What's your best strategy to stay motivated?
I use a to-do list with my important tasks so I can stay on track
The best thing we can do for ourselves is…
Is to care about each other and motivate each other.
What's your go-to snack?
Fruits and peanut butter!
What do you do to relax?
Read books and walk with the monks on Sunday mornings.
What's your post-workout routine?
Sitting down and reflecting on my life and also think about how did my workout go.
Sum up your dietary approach in a sentence?
Keep it simple and don't think too much about it and try to keep your food intake as fresh as possible.
Being a good personal trainer means…
Be selfless and willing to help your clients achieve their goals and be there for them when they need you.
---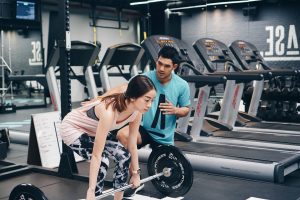 "Train in the morning and make healthier choices during the day."
-Chort
---
What's the biggest diet mistake or misconception?
People make it too complicated, too many numbers. People should concentrate on eating a well-balanced meal of protein, carbs, and fats that come from wholesome foods.
What are your top tips for how to keep your energy levels up?
Meditation is so underrated – all you need is 5-10mins per day. Meditate helps your body to relax. It gives your mind a rest as well.
I believe everyone should…
Concentrate on the task at hand.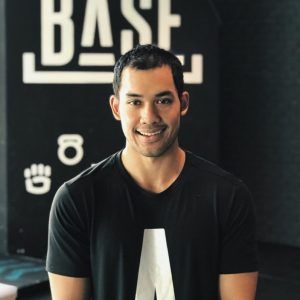 3,2,1… GO
Best Bangkok Healthy Eatery? Tops Supermarket.
Favorite Cheat Meal?  Donuts and Wine.
Favorite Exercise?  Single leg squat.
Most-hated exercise?  Bicep Curls.
Weird fact about you? I shake my leg when I sit down, I watch Gordon Ramsey every day.
One thing you can't live without? My mum, sister, and shoes.