BASE Lowdown: Personal Trainer, Coach Arisa
Get the lowdown on Arisa, BASE Fitness Coach and personal trainer.
Arisa is an NASM certified personal trainer who is passionate about helping others find the right fitness routine for them.
She believes that everyone's fitness journey looks a little different and that each person should focus on their personal goals and progress.
Learn more about Arisa's training style on her BASE Team profile page.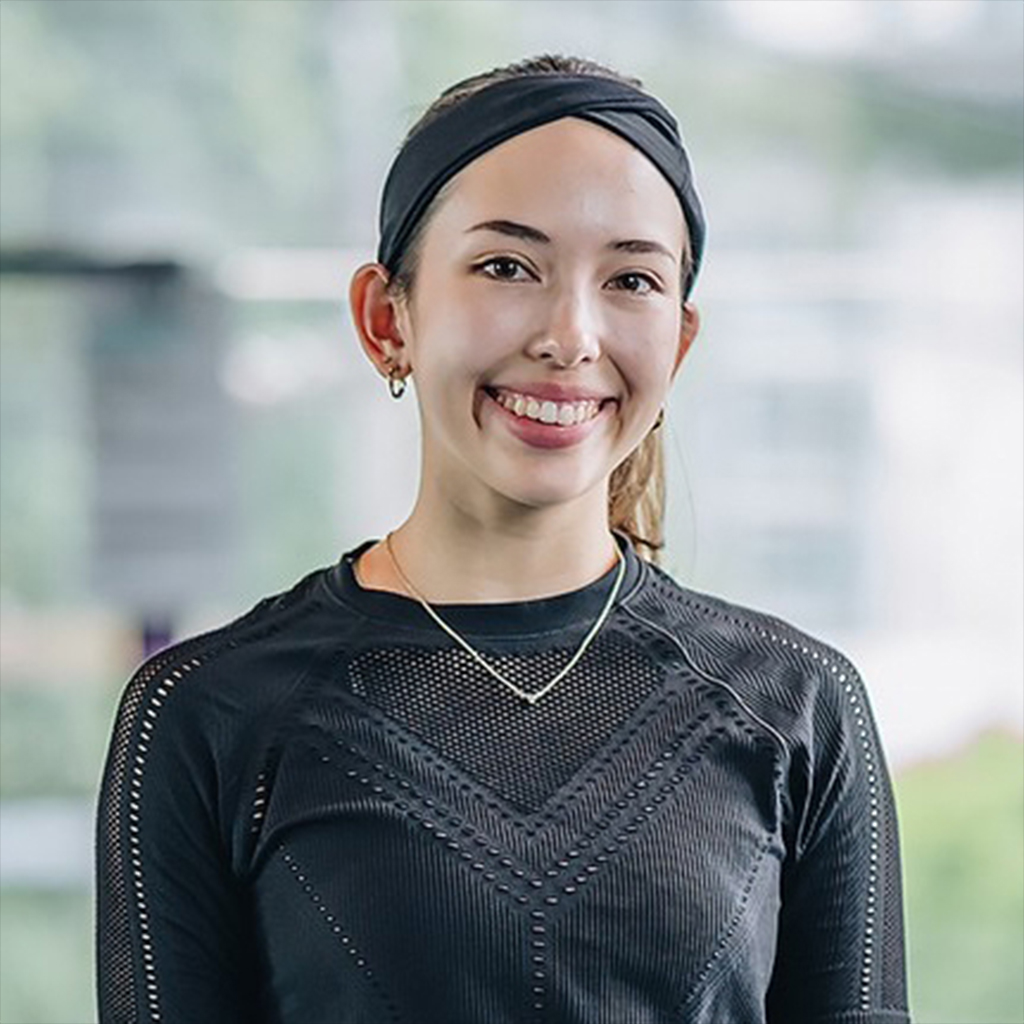 What's non-negotiable for you when it comes to fitness and health?
Listen to your body. Eat when you're hungry, take a break when you are exhausted. Pushing yourself too hard or getting those extra few reps are not worth the risk of an injury keeping you out of the gym for months.

What's a typical breakfast for you?
A banana and nut butter on whole wheat toast!

How do you manage your training and diet when you're on holiday?
I try to keep within my maintenance calories and get in some training if there's time, but I don't put too much pressure on myself and I WILL enjoy that ice cream if it's in front of me!

What's your best strategy to stay motivated?
Stick to a routine. If you prioritize your workouts and commit to a time in your day to complete them, you will see and feel results over time.

The best thing we can do for ourselves is…
To eat enough whole foods and to get lots of sleep. It's harder for our bodies to go about our day to day lives without proper fuel and rest.

What's your go-to snack?
Fruit, almonds or dark chocolate. Sometimes all three.

What do you do to relax?
I practice yoga 2-3 times a week and try to read before bedtime.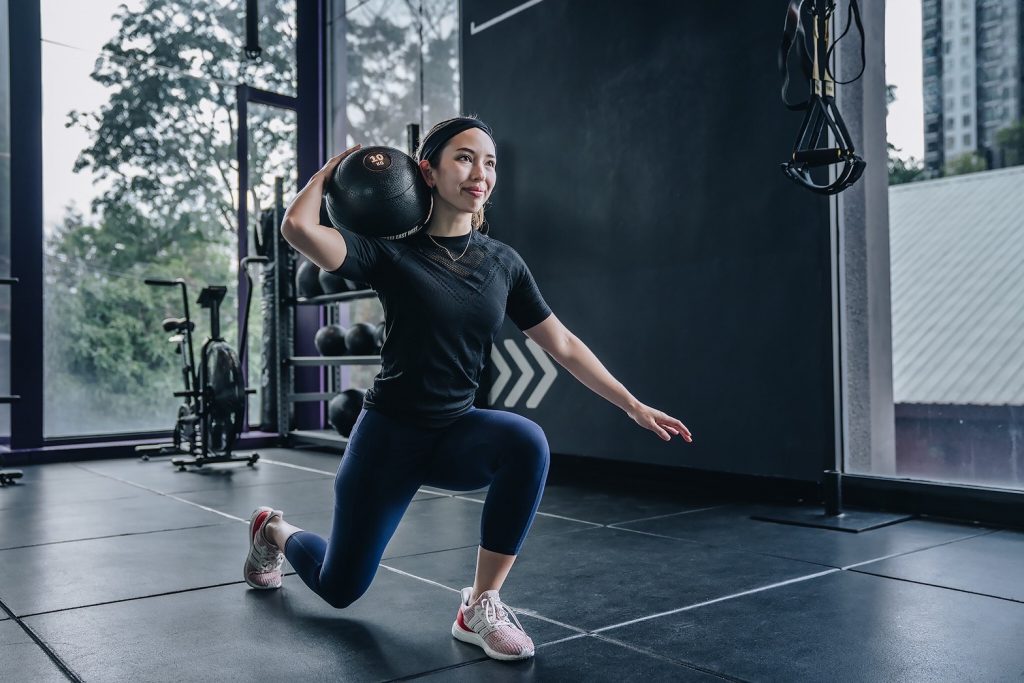 What's your post-workout routine?
Stretch, stretch, stretch! Then eat a carb and protein rich snack.

Sum up your dietary approach in a sentence?
Eat what makes you feel good while treating yourself from time to time.

Being a good personal trainer means…
Being a great fitness coach to me means being attuned to the individual needs of your client and working on developing your emotional intelligence.

What's the biggest diet mistake or misconception?
That macro-nutrient deficient diets will help you lose weight.

A low-carb or low-fat diet will do nothing but deprive your body of the nutrients it needs

What are your top tips for how to keep your energy levels up?
Maintain a steady exercise routine, get enough sleep and eat nutrient-rich foods.

I believe everyone should…
Incorporate stretching and mobility into their every day routine. And don't forget to have fun!
---
"Being a great fitness coach to me means being attuned to the individual needs of your client and working on developing your emotional intelligence."
-Arisa
---
3,2,1… GO!
Best Bangkok Healthy Eatery? Acai Story
Favorite Cheat Meal? Neapolitan pizza and an ooey gooey chocolate chip cookie
Favorite Exercise? Wall balls
Most-hated exercise? GHD sit-ups
Weird fact about you? I talk to myself. A LOT.
One thing you can't live without? My foam roller